News
Mar 15th, 2017
Rickie Fowler to auction off custom golf shoes
In tribute to Arnold Palmer
Words: John Dean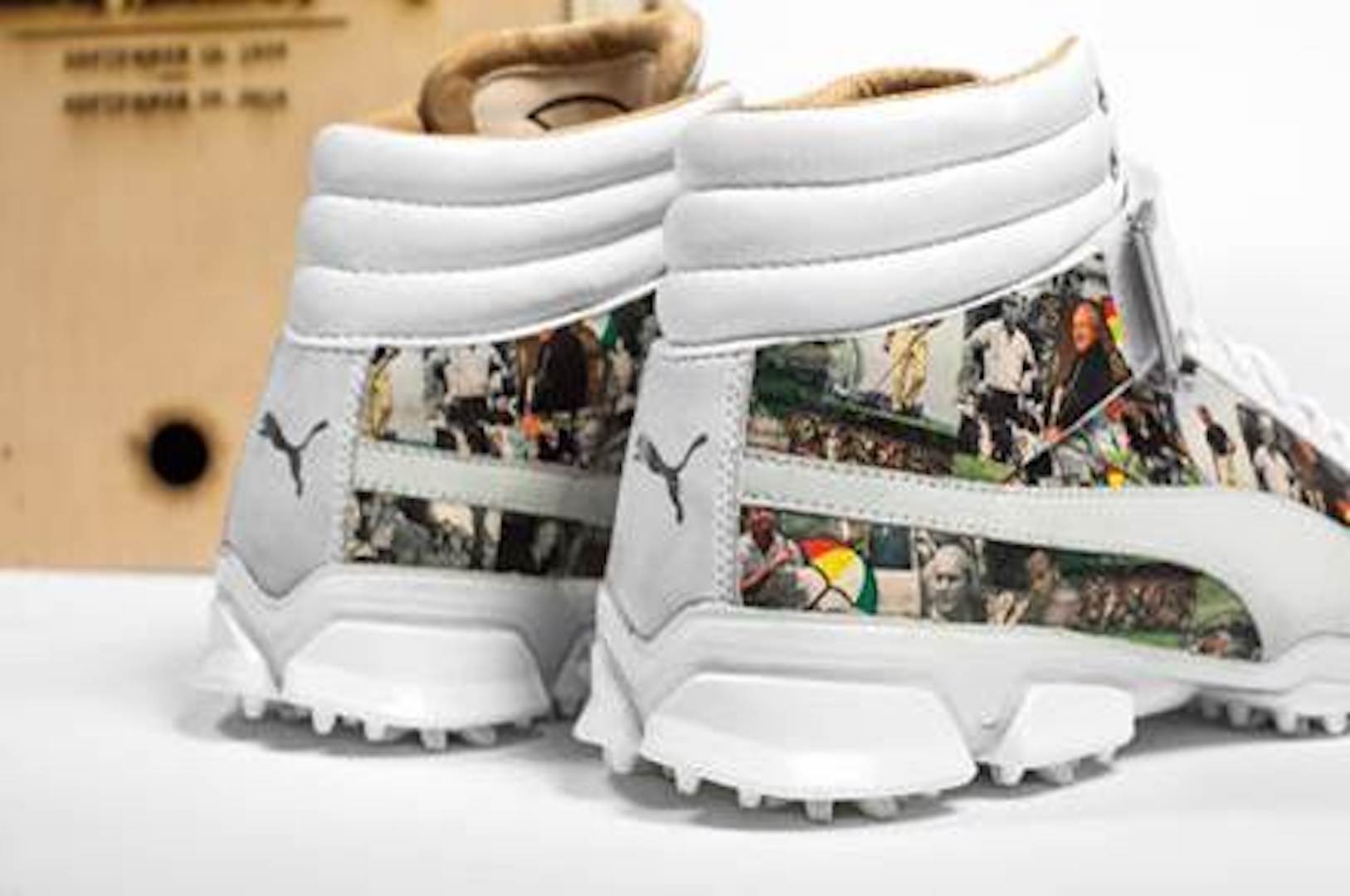 Arnold Palmer's legacy will live on this week as Rickie Fowler heads to Bay Hill for the first Arnold Palmer Invitational since his death, with plans to pay tribute to The King.
Throughout the week Rickie will sport the iconic umbrella logo on his hat and polo, and on Wednesday, Fowler will wear a commemorative pair of PUMA Golf IGNITE Hi-Tops featuring iconic images of the legendary Palmer.  
The custom PUMA Golf Hi–Tops were designed and created by Dominic Chambrone, also known as The Shoe Surgeon, as commissioned by PUMA Golf.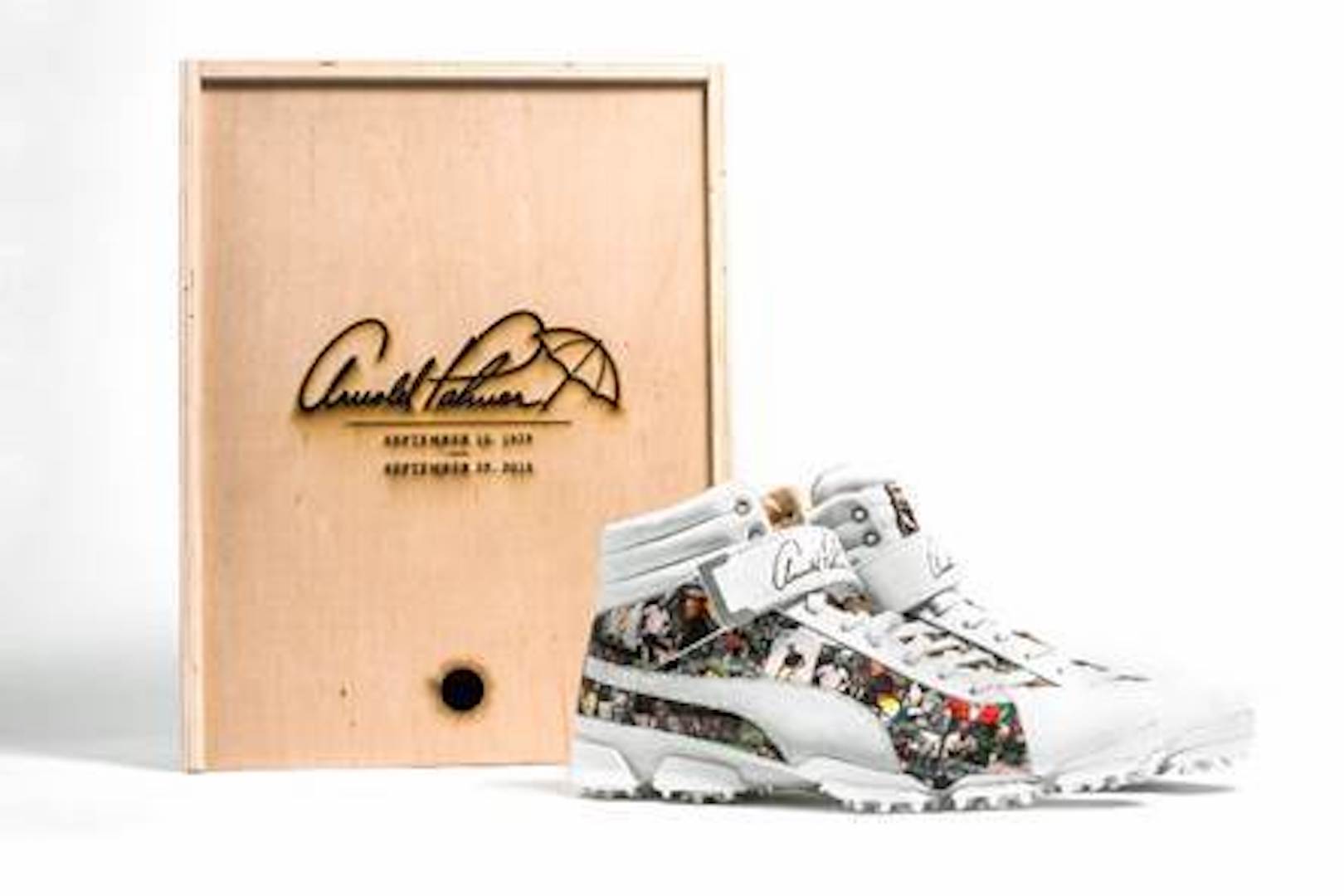 Only two pairs of the shoes exist – one Rickie will wear, and the other, personally autographed by Rickie, will be auctioned off for charity.  All proceeds from the auction will go to support Arnie's Army Charitable Foundation.
"I feel privileged to have known Arnie and be able to call him a friend. I wanted to do something to celebrate what he did on the course and more importantly how he used his platform to benefit others through his Foundation," said Fowler. "He is the King after all!!"
As part of the design process, Chambrone used a high–grade infused graphic printed directly into the leather, resulting in a vibrant, high–quality finish. He then hand–cut each piece to fit the exact specs of the PUMA Golf Hi-Top. Other key features:
The Velcro strap is laser engraved with Palmer's signature.
Behind the tongue of the left shoe is the iconic umbrella logo that has become synonymous with Arnold's brands.
Behind the tongue of the right shoe includes a quote from Fowler in remembrance of The King. It reads: "Legends never die. You will live on forever Arnie. I will never forget the bear hug in front of the clubhouse at Augusta, watching you hit your final tee shot there, and to spending time with you in the locker room at Bay Hill. Thank you for being you and giving me the opportunity to do what I get to do everyday! I love you as did everyone! RIP The King."
The pair featured in the auction will come in a custom wood engraved box with Arnie's signature.
The auction will run Wednesday – Sunday. See how you can bid by clicking here. 
Related:
Tiger withdraws from Arnold Palmer Invitational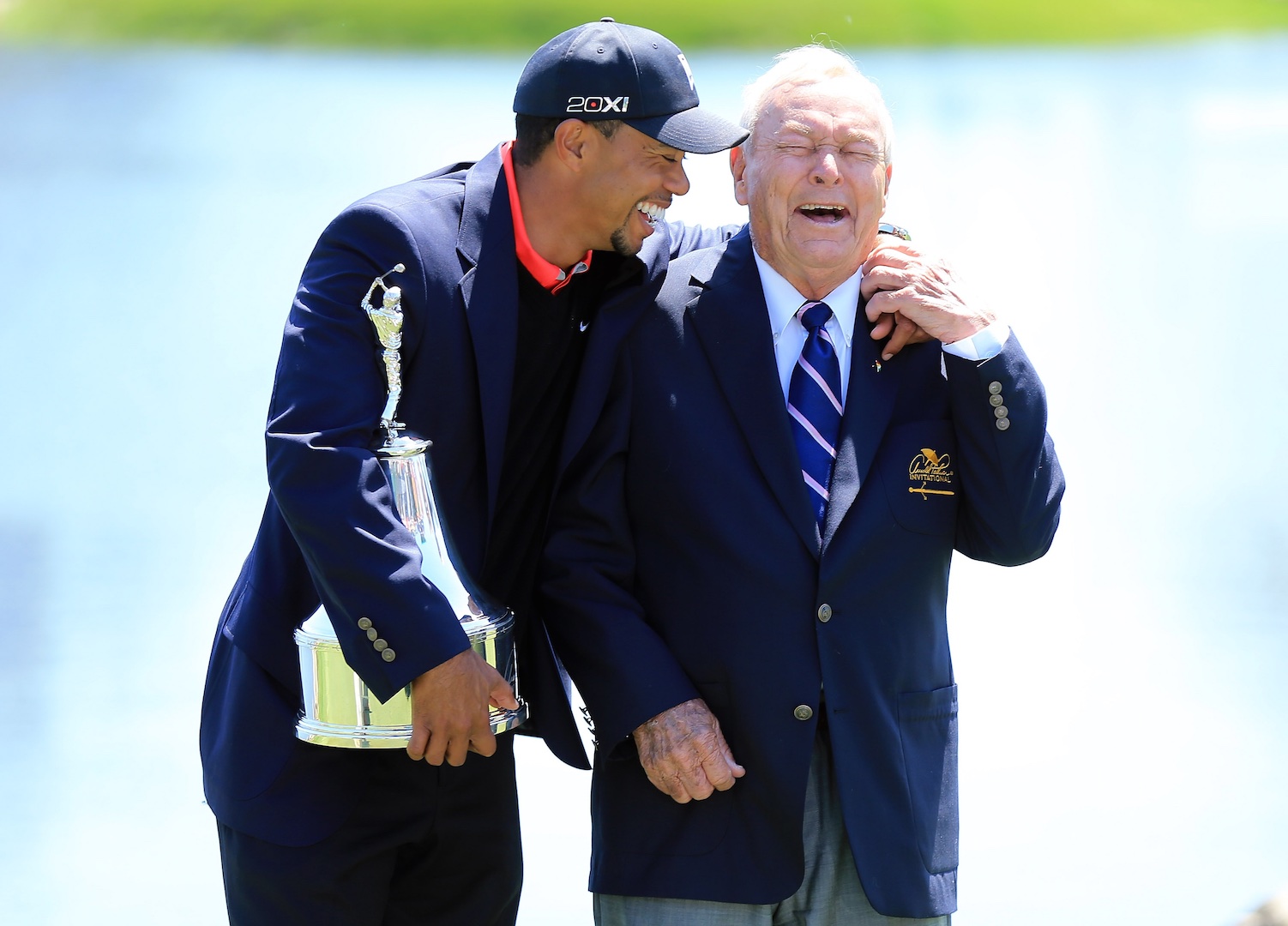 TAGS: Rickie Fowler, Arnold Palmer, PUMA Golf, Arnold Palmer Invitational, Bay Hill, The Shoe Surgeon, Dominic Chambrone, Arnies Army Charitable Foundation, News, 2017