News
Jul 28th, 2015
R&A Announce Open Attendance Figures
144th Open Well Supported Despite The Weather
Words: The Brigadier Photography: Getty Images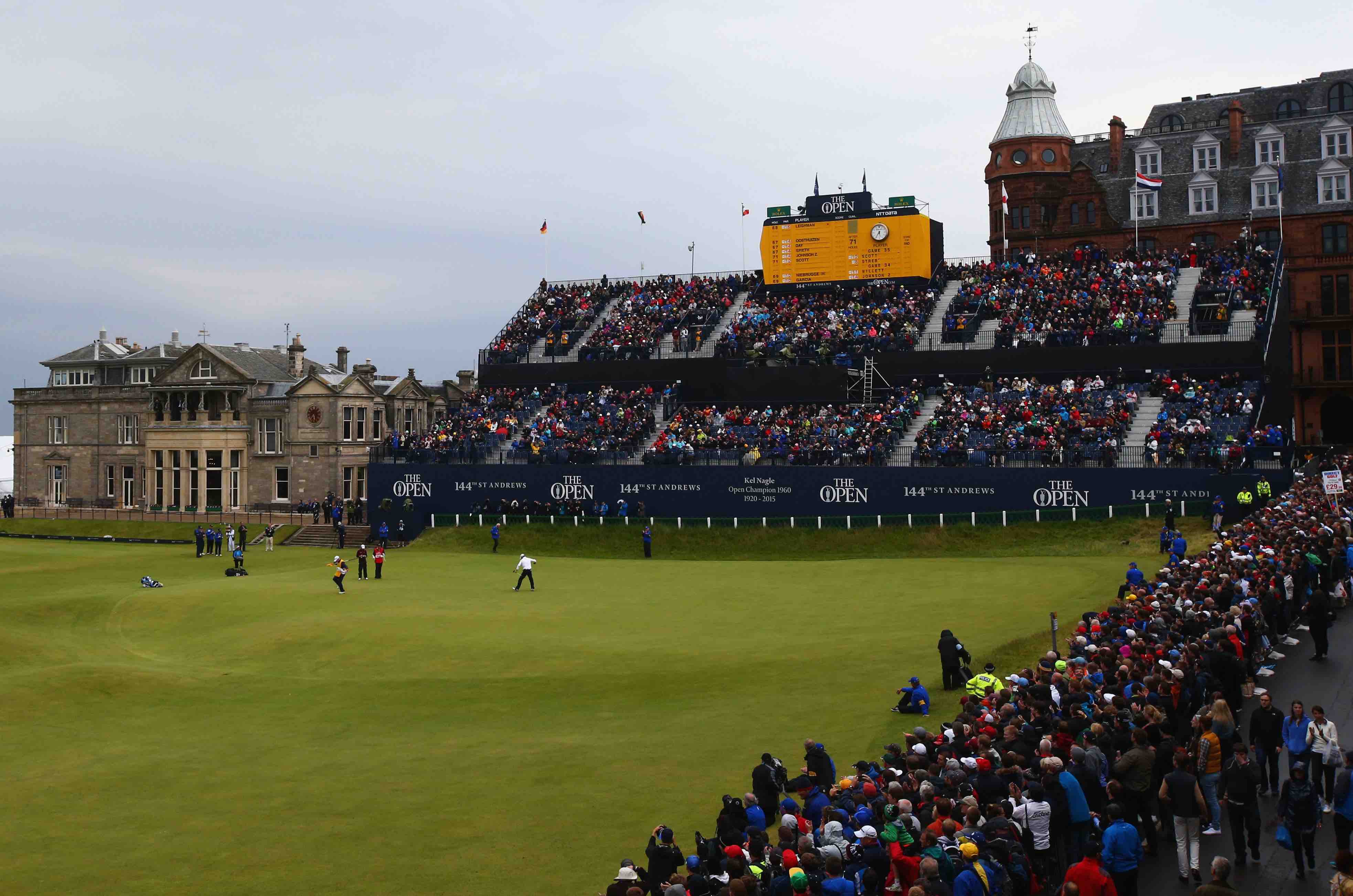 The official attendance figures for the 144th Open Championship from The R&A are just out, and show that despite the terrible weather, spectator attendance held up pretty well.
Practice Days attendance of 41,377 in 2015 compares favorably with 38,000 in 2010, and are just down on 42,805 last year at Hoylake.
On Thursday 34,860 came through the gates compared with 34,000 in 2010 and 35,382 at Hoylake.
On the wind affected Saturday, 40,526 unfortunate souls came through the gates, and got to experience very little golf. The only upside was that the local bars and pubs enjoyed a record day, including The GolfPunk Club House at The Rule Pub Diner, which was mobbed all day and night long.
The best-attended day was the Sunday, which had inadvertently become the new moving day. 45,076 spectators witnessed a great day's golf, which was more than on any single day at either St Andrews in 2010 or Hoylake in 2014.
The Monday attendance, when tickets were just £10 (well done R&A), was 35,370 bringing a final total for the week of 237,024.
So the extra day has probably skewed the figures a bit, but they still look pretty good against totals of 201,000 in 2010 and 202,917 in 2014. Clearly there's life in the old game yet.
Who the public thought would win the Open if the weather got bad. Were they right?
Did you go to the Open this year? Have a good time? Or did the wind delays ruin your week? Let us know below...