LPGA Tour
Mar 24th, 2023
Trio share lead at LPGA Drive On Championship
Lopez, Lee and Shin one clear at Mountain Golf and Country Club
Photography: Getty Images
Three players are tied atop the leaderboard through round one of the LPGA Drive On Championship after firing opening rounds of 65 on Thursday at Superstition Mountain Golf and Country Club.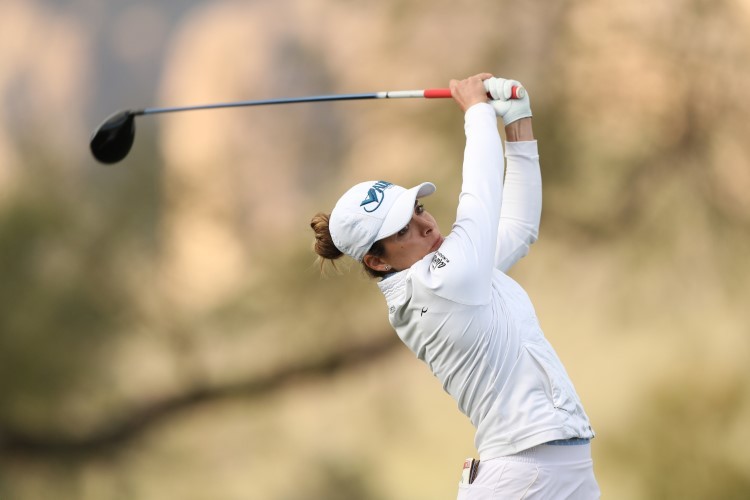 Playing in the afternoon wave, three-time LPGA Tour winner Gaby Lopez was the first to post at seven-under, a bogey-free 65 that saw her card three birdies in her first four holes and need only 23 putts to get the job done on day one.
It's only the third time in her career that Lopez has held the lead or co-lead through 18 holes and the Mexico native is preparing herself for more of the same chilly, firm conditions as she looks ahead to the morning draw.
"I think it's going to get just firmer as the week goes on, especially with like cool mornings. So being able to just be very strategic with iron play," said Lopez, who hit just 11 of 18 greens. "Sometimes you want to hold it from the fairway but you have a landing area, so just got to be very disciplined hitting it five yards left and making a 15-footer, other than go pin-seeking."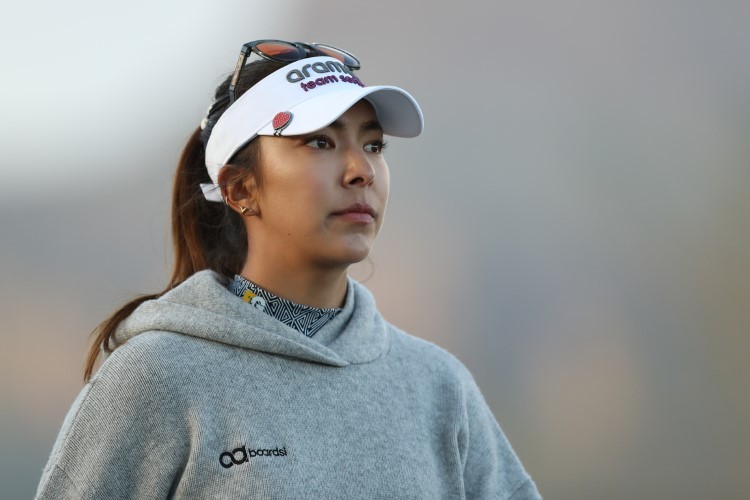 Korean Jenny Shin found some magic in the middle of her round on Thursday that helped her to a seven-under, 65. The 30-year-old made four consecutive birdies on holes 8 through 11, parred the par-3, 12th and then rattled off two more back-to-back birdies on Nos. 13 and 14. Shin parred her next three holes, ending the day on a high note with a birdie on the par-5, 18th, a welcome burst of momentum that she hopes to carry with her through the next three rounds.
"I didn't play yesterday so I wasn't quite sure how firm it was. I was quite surprised that Monday was a bit firmer. Towards the end of the back nine I was attacking the pins a little bit more when I had a shorter club in. I had a lot of 12-footers and I managed to make quite a lot of them," said Shin, who hit 13 of 14 fairways and 15 of 18 greens with 26 putts in the first round. "Process is going to be the same. Got to keep knocking the door and see if it'll open up one day."
Alison Lee was one of the last groups to finish their round before play was suspended due to darkness at 6:52 p.m. MST. She got off to an incredibly hot start, birdieing four of her first five holes, but dropped a shot with a bogey on the par-4, 16th. Lee didn't let that derail her and instead reeled off four consecutive birdies on holes 17, 18, 1 and 2 as she made the turn, taking the lead at eight-under. She cooled off, though, as the sun began to set in Gold Canyon, Ariz., making bogey on the last to post at seven-under and share the lead with Shin and Lopez.
"This sounds cliche, but I just feel like it was one of those days. Golf just was easy. Hitting my driver pretty solid. Hit a lot of good iron shots into greens. I was able to reach three out of the four par-5s in two, so that obviously helps a lot as well," said Lee, who holds the first-round lead/co-lead for just the fifth time in her 9-year LPGA Tour career. "The putter was great. I honestly was playing so good I feel like I could have shot a lower round out there today. Obviously, can't complain. Happy with the result."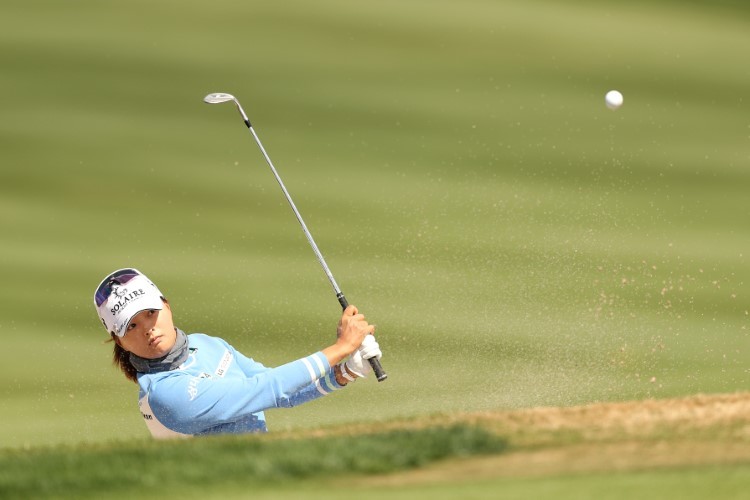 England's Jodi Ewart Shadoff and Chinese Taipei's Wei-Ling Hsu are tied for fourth at -6 with ten players in a tie for sixth at five-under, most notably major champions Jeongeun Lee6 and Patty Tavatanakit. Defending champion Leona Maguire is tied for 48th after opening her title defence with a two-under, 70 alongside Rolex Women's World Golf Rankings No. 2 Nelly Korda.
---
And another thing...