News
Oct 15th, 2015
Portugal Masters Day 1
The Wrap
Words: The Brigadier Photography: Getty Images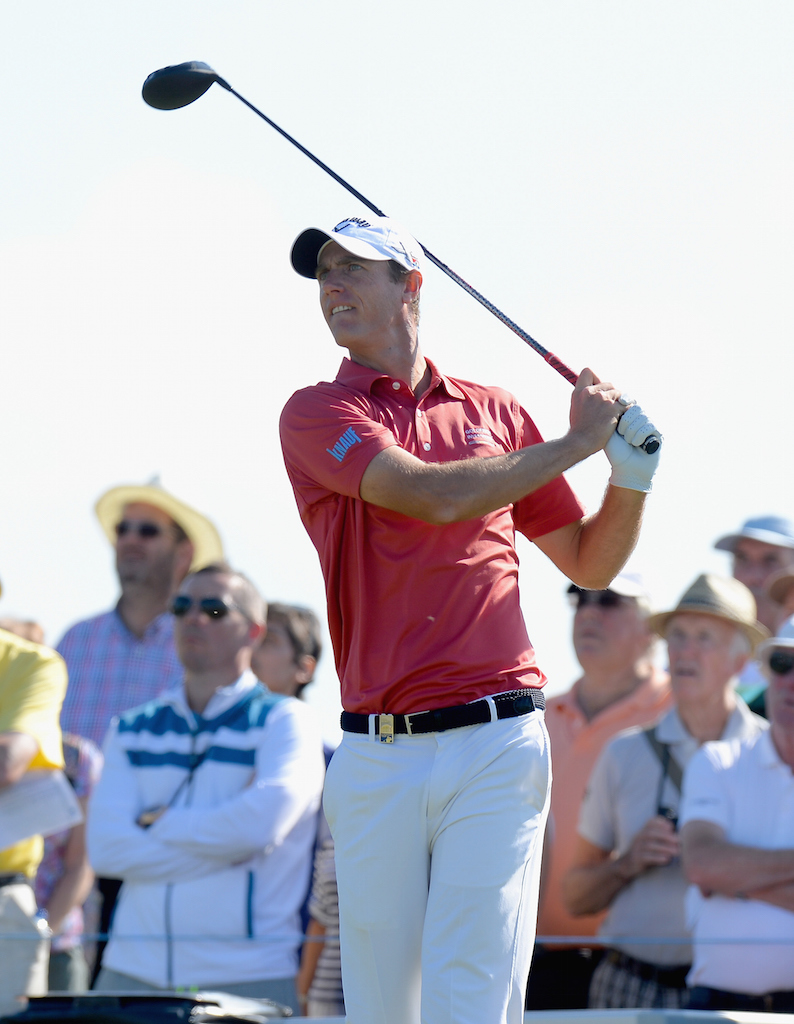 Nicolas Colseart's been out bombing it.
Nicolas Colsaerts hit form today, and ties the first day leaderboard with Andy Sullivan at seven under. He's 22 under par for his last 54 holes at the Oceanico Victoria GC, as he shot 60 and 67 in his two final rounds here in last year's event. He clearly loves this place! But now he needs to knuckle down and put together a second decent round.
His round was notable for including two eagles: one on the par 5 fifth and one on the par 5 seventeenth. His length off the tee was clearly making a difference. His average driving distance for the round was a massive 309 yards, although Thomas Pieters was also in the mood today and averaged 310 yards.
Joint clubhouse leader, 29-year old Englishman Andy Sullivan, shot a round of eight birdies with a single dropped shot. He's won twice on the European Tour to date, with his first win coming in January of this year at the South African Open.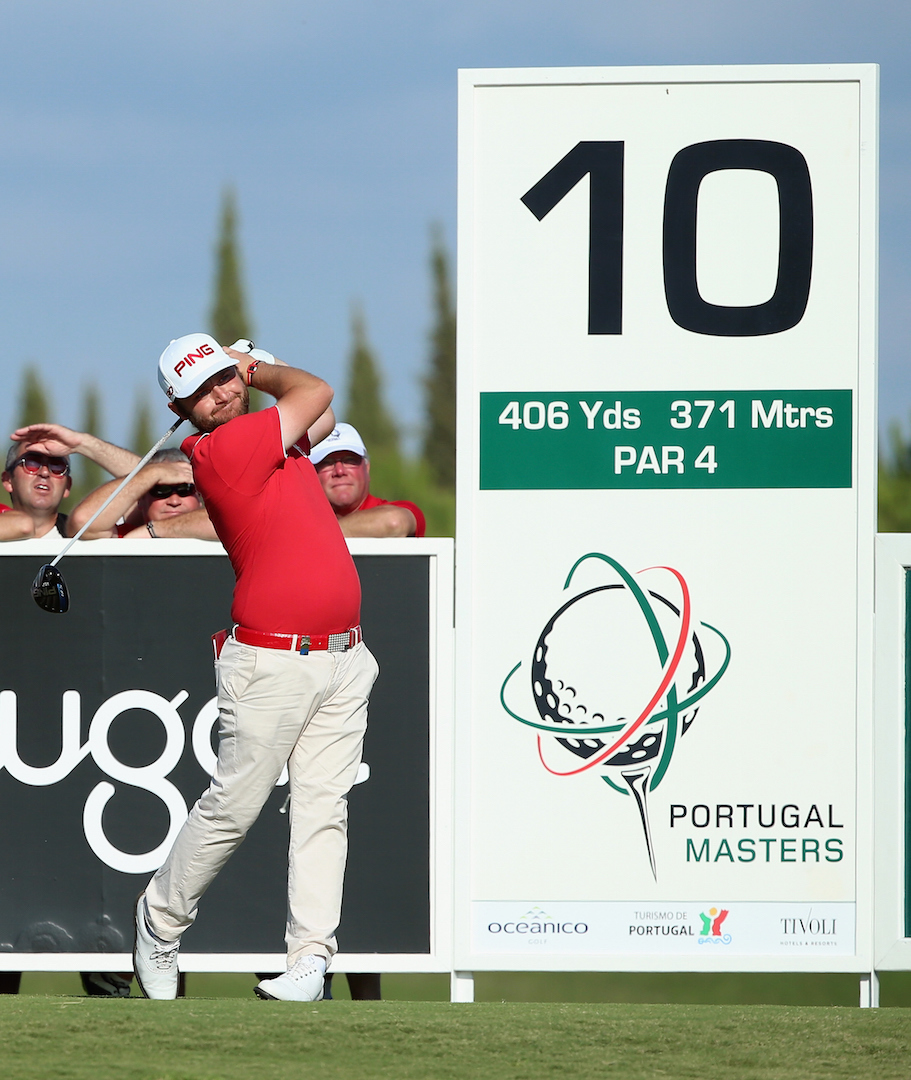 All smiles for Andy Sullivan.
He then won the Joburg Open in March 2015, so clearly he's an improving player, who now has a couple of confidence building wins under his belt. We will be watching him closely tomorrow.
Five players, including Sullivan and McIlroy, have won two times this year but Sullivan wants to be the first three-time season champion.
"I've been living a dream this season for me but then you always want to achieve better, so to win again would get me into the world's top-50 and that's now my burning goal," he said.
"If so, it would make a huge difference to my career so that I could plan a 2016 schedule around the four Majors." Well, he's pumped for sure.
Tied for third are Thomas Pieters, David Drysdale, Eduardo De La Riva and Thomas Aiken, one shot behind at six under.
Pieters only hit 11 greens in regulation, but this did not stop him carding a six under par 65. Bombing it and scrambling like hell!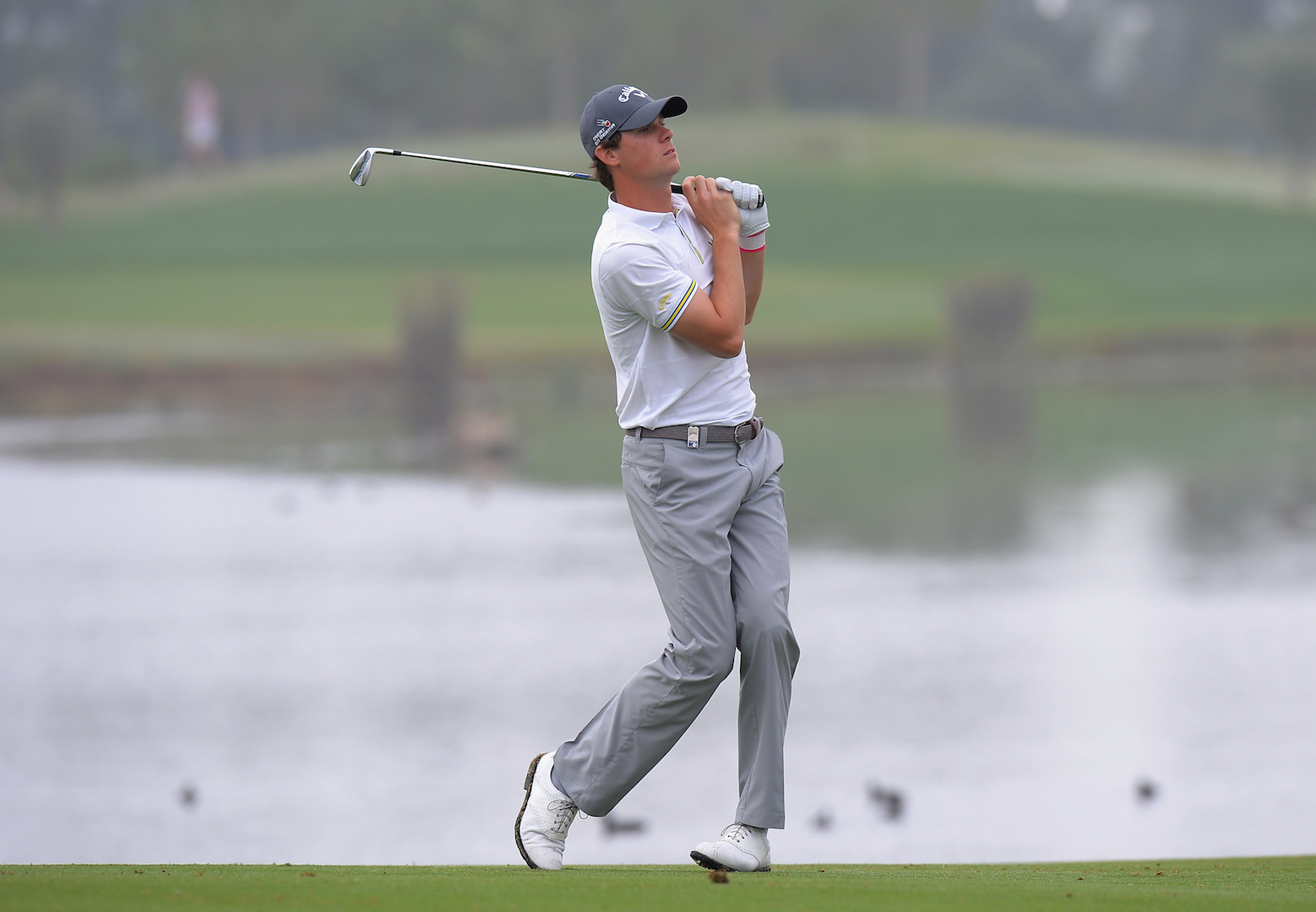 Thomas Pieters missing greens but going low.
Other mentions in dispatches include Paul Dunne, who had the perfect start with a 104-yard hole-out for eagle with a 52-degree wedge. It's great when a plan comes off! He's also twenty-one under par for his nine rounds since turning professional.
Another nice little stat is that Soren Kjeldson has now carded a round in the 60's in eight of his last nine rounds.
Bad light stopped play with fourteen players yet to complete their first rounds.