News
Apr 2nd, 2017
PlayMoreGolf adds 8 new venues
For it's points–based membership scheme
Words: John Dean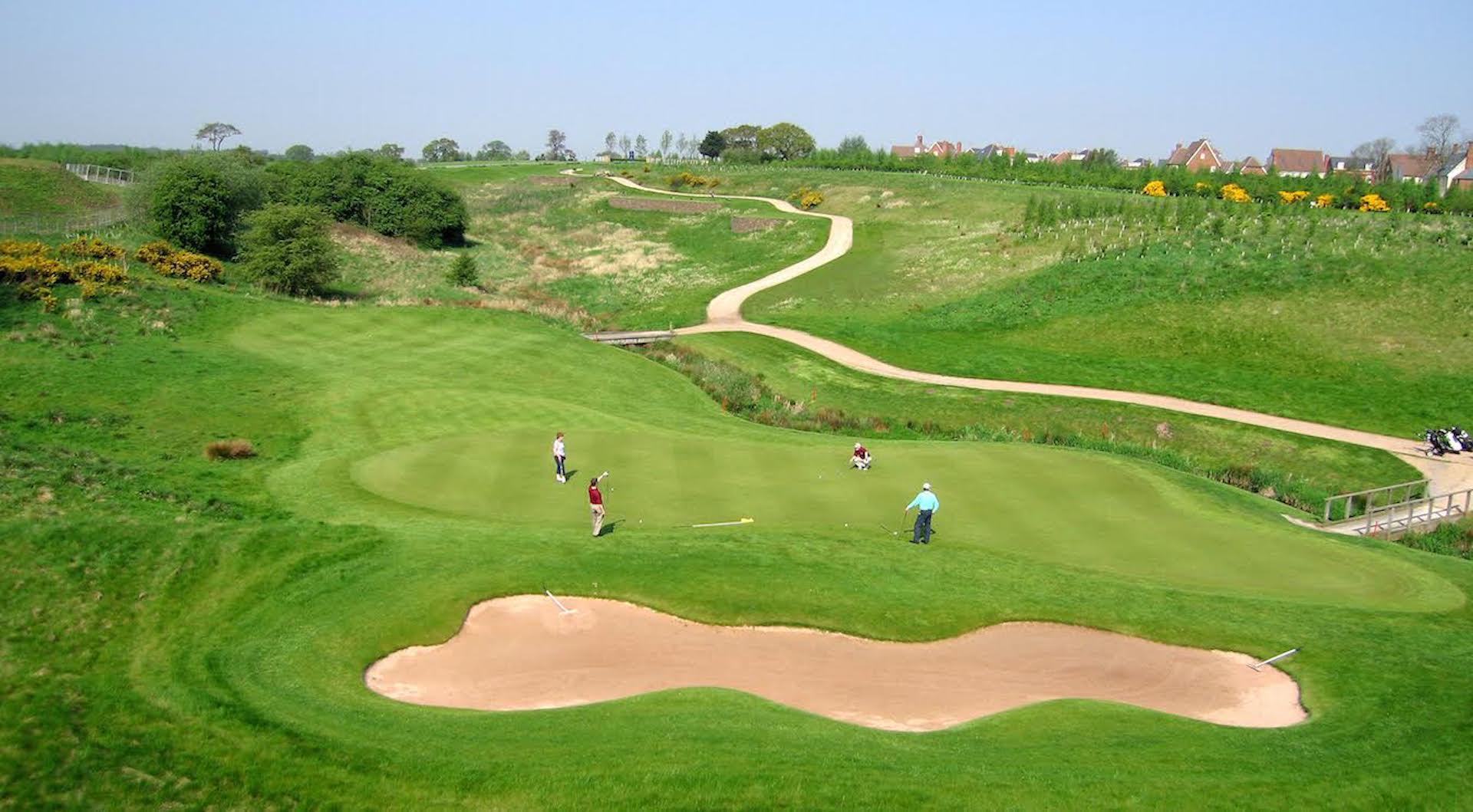 PlayMoreGolf, the pioneering points–based flexible membership programme, has been successfully integrated at eight new UK golf venues since February 2017.
The PlayMoreGolf partner network now consists of 36 private and proprietary golf clubs with a total of 45 golf courses, all having adopted the flexible membership packages in order to provide a solution for the transient golfer, whose needs are currently not being met by 'traditional' golf club membership.
Alongside Celtic Manor Resort, golfers will now be able to experience flexible memberships at Hillsborough Golf Club in Sheffield, Hadden Hill Golf Club in Oxfordshire, Reddish Vale Golf Club in Cheshire, Fairfield Golf Club in Manchester, Shaw Hill Golf Resort & Spa in Chorley, Ramsdale Park Golf Centre in Nottingham and The Shropshire Golf Centre in Telford.
PlayMoreGolf Director, Daniel Hodson, said: "It is no secret that the challenging climate faced by the industry has forced many clubs to reassess their membership packages in order to continue to appeal to the modern golfer.
"The ongoing development of our network of partner venues not only reaffirms the growing number of clubs realising the available benefits of adopting a flexible approach to membership, but also provides a significant benefit to existing PlayMoreGolf members who will be able to use their 'away' points at an ever–growing number of UK venues."
Since its introduction into the UK market in February 2016, PlayMoreGolf has already attracted nearly 2,000 members to its network of partner venues and has generated more than 15,000 new member leads through targeted digital marketing campaigns.
One of the PlayMoreGolf partner venues, Wychwood Park Golf Club in Cheshire, signed its 100th new flexible member in February 2017, further highlighting the growing importance of flexible memberships within today's market.
Steve Dacre, Group Golf Operations and Sales Manager at De Vere, commented: "We joined the PlayMoreGolf network in February 2016 as we identified it was the ideal way of meeting the demands of the modern golfer and to have signed our 100th within a year is testament to the programme's effectiveness.
"The success we have achieved at Wychwood Park Golf Club has been echoed across our other golf clubs - De Vere Wokefield Estate, Staverton Estate and Selsdon Estate; and with more than 2,000 new sales leads generated by PlayMoreGolf's targeted marketing techniques in the first 12 months, it is further evidence of the increasing importance of adopting a flexible membership programme."
Based on an initial membership fee of £325 per year, the PlayMoreGolf points system gives the golfer a minimum of 100 points – 80 to be utilised at their designated 'home' club and 20 reserved for rounds at any of the other participating venues throughout the PlayMoreGolf network.
Every time a member plays a round of golf, points are deducted from their allocation, with the number of points set by the individual venue, making PlayMoreGolf the perfect value solution for the infrequent golfer who seeks an affordable golf club membership, with the added flexibility of having access to other partner venues.
Related:
British Speedgolf Open announces dates and venue