News
Nov 15th, 2015
Play suspended at the OHL Classic
Raining cats and dogs but here's who is winning
Words: The Brigadier Photography: Getty Images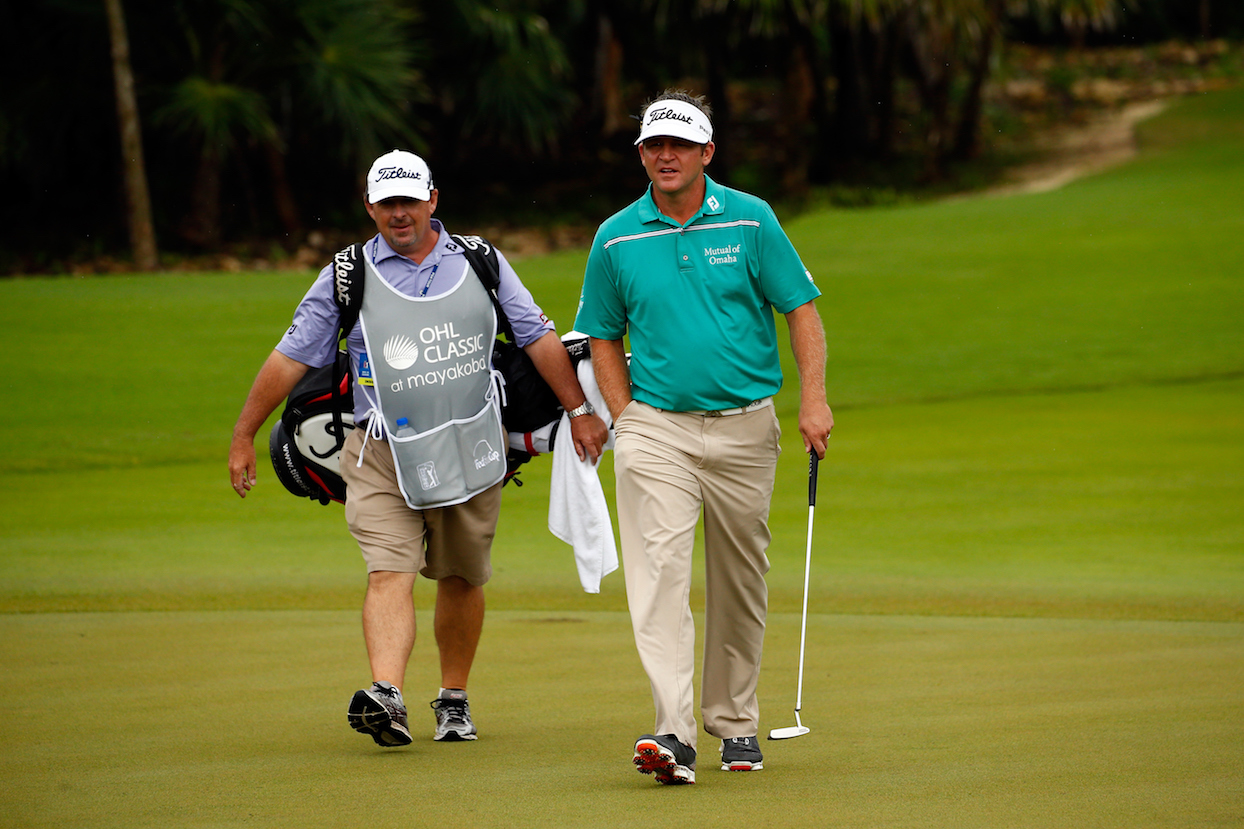 Rain stopped play in Playa del Carmen in Mexico for the OHL Classic. 42 year old Jason Bohn is tied first with Scotland's Russell Knox, who has really hit form of late. They are both 17 under through seven. Graeme McDowell is just one shot back on 16 under. He's through eight and on three under for the day.
Yesterday's mover Derek Fathauer is back in fourth through eight, as he's one over for the day so far.
Play now resumed and the leaders are now through eight. We will keep an eye on this one.