News
Jun 19th, 2018
Phil Mickelson apologies for putting incident
At 118th US Open
Words: GolfPunk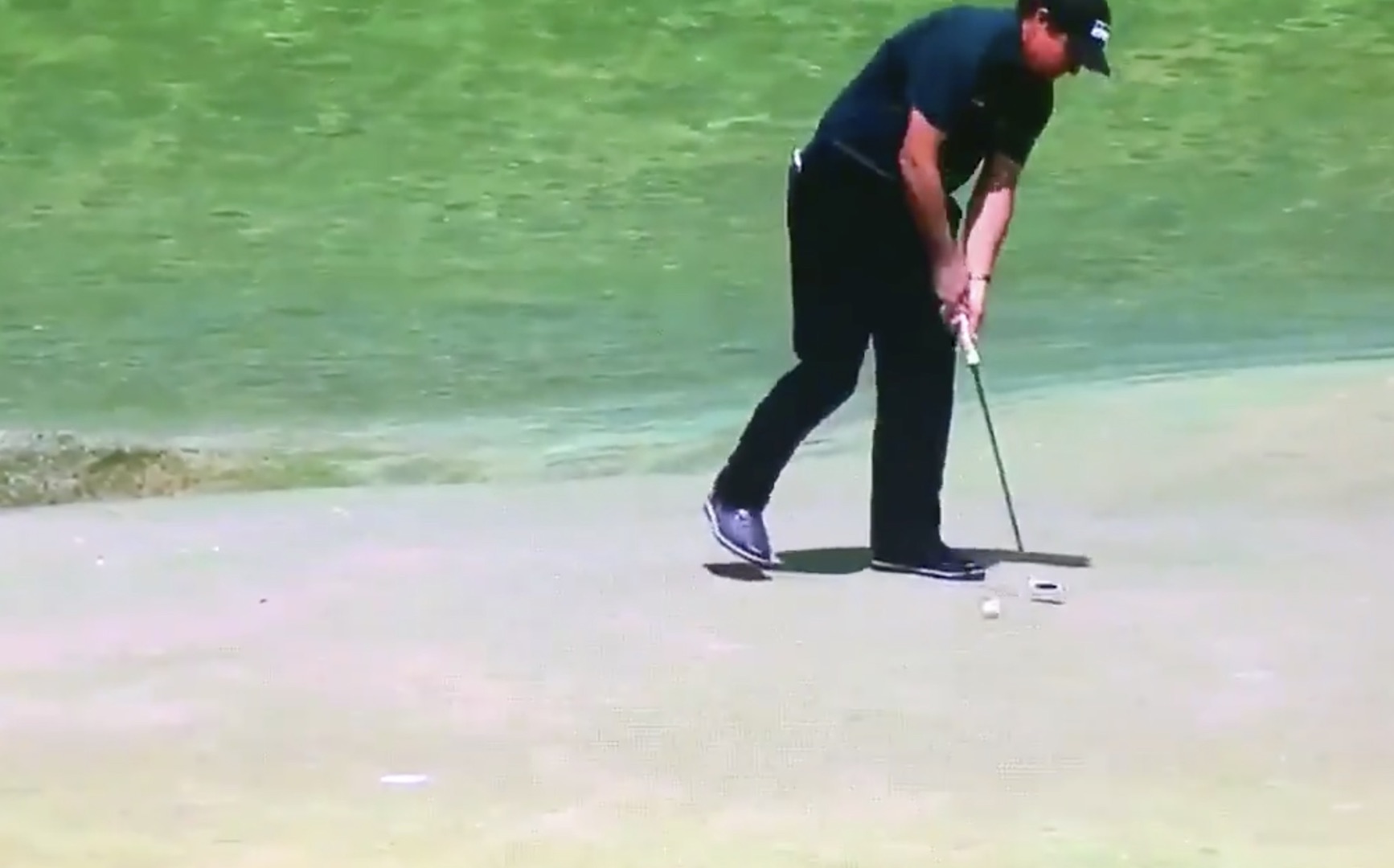 Phil Mickelson has apologised, and says he is "embarrassed and disappointed" after he putted a moving ball during the US Open.
Mickelson had a moment of complete madness, when he went all crazy golf on the 13th green on what was an undoubtably challenging day for everyone on moving day at Shinnecock Hills.
He earns himself an immediate two shot penalty, and ended up carding a 10 for the hole. But he did not get DQ'd and had to endure the final day, when he returned to sanity and shot a three under 69 to finish T48.
"It was clearly not my finest moment and I'm sorry," he said.
Mickelson added: "I know this should've come sooner, but it's taken me a few days to calm down.
"My anger and frustration got the best of me last weekend. I'm embarrassed and disappointed by my actions."
He accepted a two-shot penalty for "making a stroke at a moving ball", rather than the more severe offence of "an action with the intent to influence the movement of a ball in play", which could have resulted in a DQ.
John Bodenhamer, the USGA's senior managing director of championships and governance, said: "Phil didn't purposely deflect or stop the ball, which is talked about in the reference under Rule 14-5. He played a moving ball."
Related:
Issue 3 of GolfPunk digital magazine out now. Read here.
TAGS: Phil Mickelson, US Open, Toournaments, Players, Rules, News, 2018