News
Sep 3rd, 2015
PGA Grand Slam of Golf Cancelled
And here's why
Words: The Brigadier Photography: Getty Images
The PGA announced today, Thursday, that it would not be staging this year's Grand Slam of Golf. Here's why.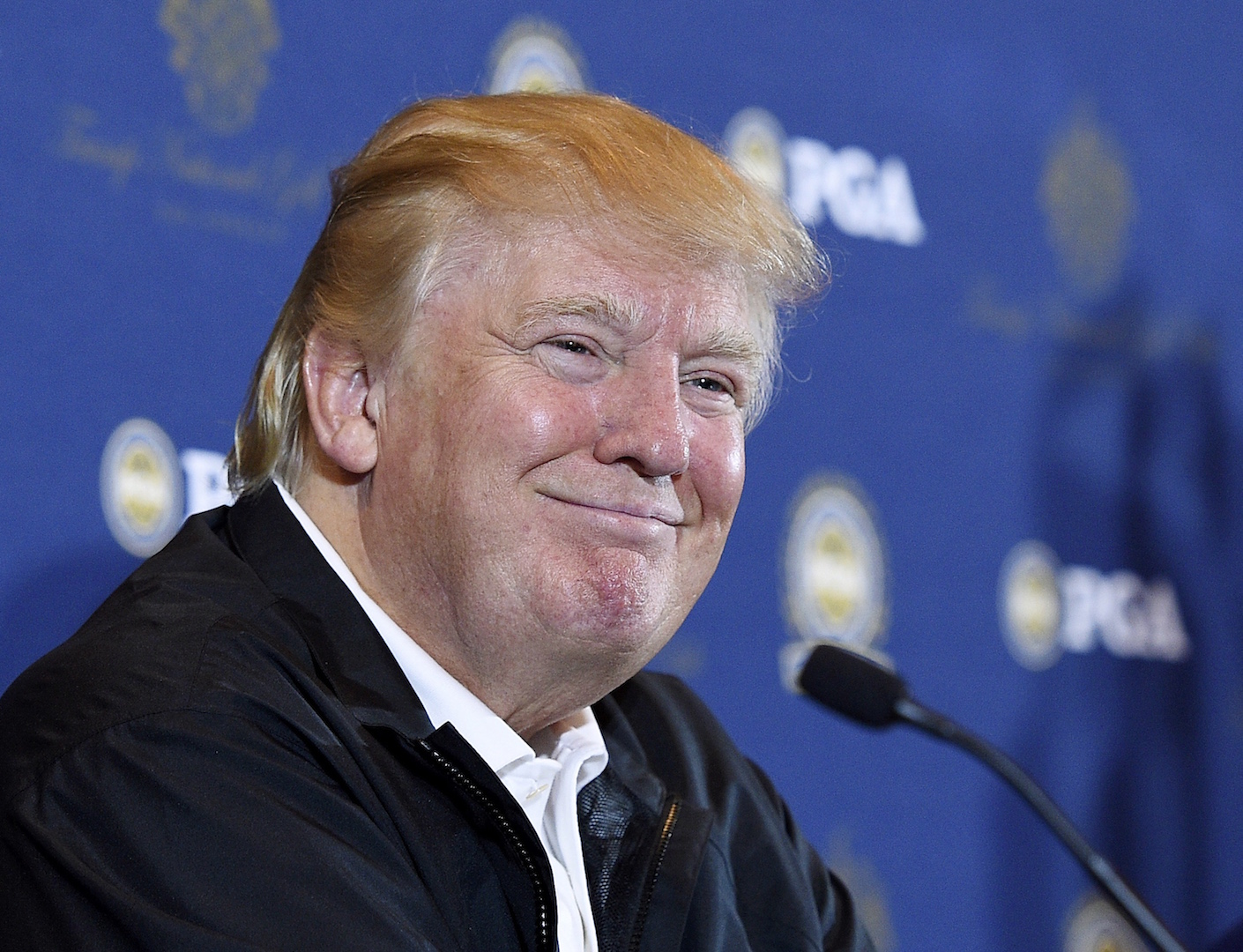 The PGA had announced that they were moving their 36-hole showcase event for this year's major champions (Jordan Spieth, Zach Johnson and Jason Day) from Trump National Golf Club back in June. This was on the back of Trump's controversial remarks on Mexicans. These remarks included the incendiary: "They're bringing drugs, they're bringing crime, they're rapists. I assume are good people but I speak to border guards and they tell us what we are getting."
The event was originally scheduled for October 20th through to the 21st, but the PGA issued a statement, which confirmed that the event would not be going ahead.
"Due to the timing and logistics needed to stage the PGA Grand Slam of Golf to the highest standards, we are disappointed that we will not be able to conduct the event this year."
The PGA also said that it is looking forwards to staging the event in 2016. But as far as we know Trump still has three years remaining on his deal with the Grand Slam, so we are wondering how the hell they are going to get out of that one?
One thing is for sure; Trump has plenty of legal firepower in his locker, and is never afraid to use it.
Here's a nice bit of GolfPorn from last year's Grand Slam. That should help you get over Trump's Cheshire Cat-like grin.