News
Sep 13th, 2015
Pass The Dutchy!
Pieters wins KLM for back to back wins
Words: The Brigadier Photography: Getty Images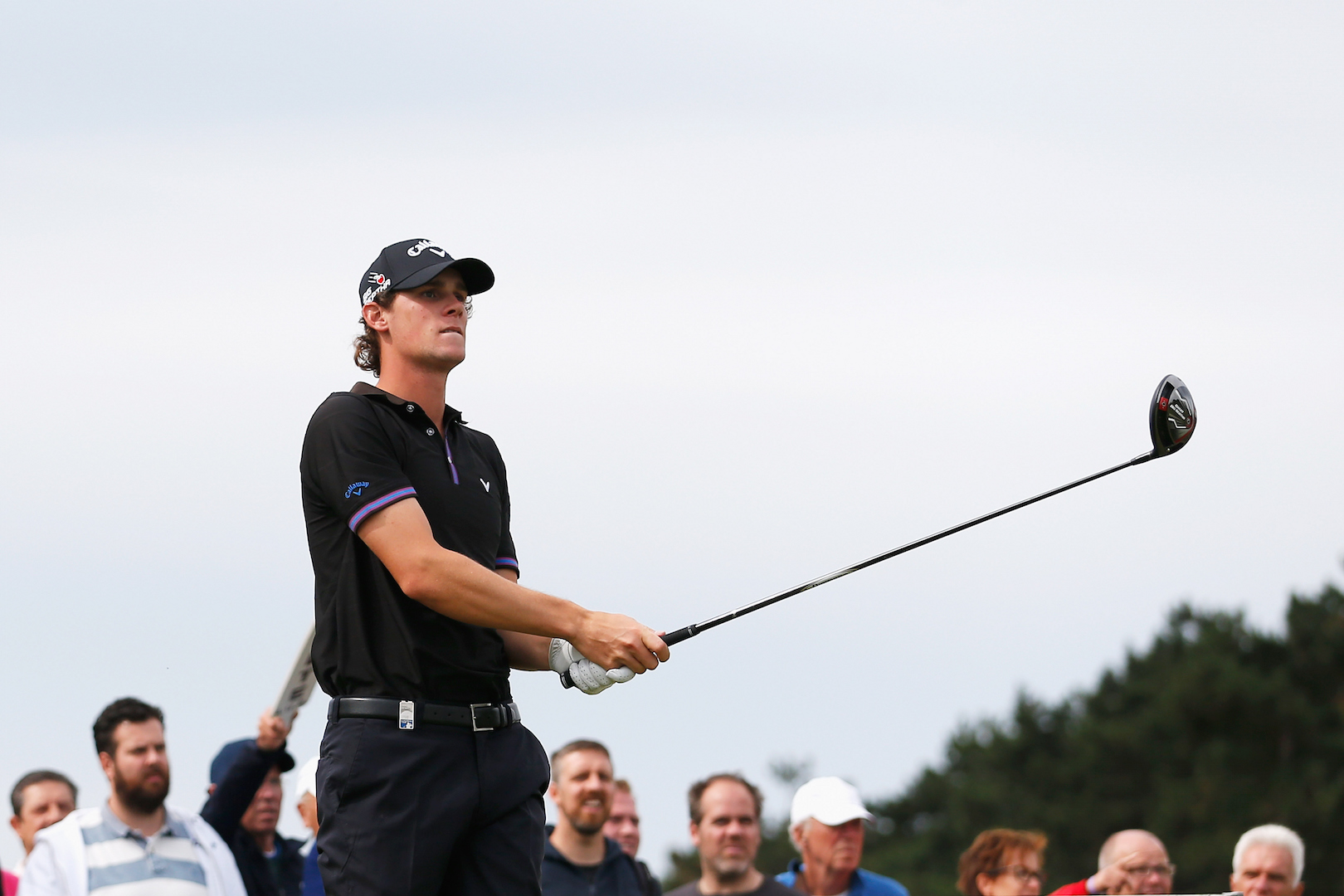 Belgian Bomber Mark 2: Pieters joins Colsaerts at the vanguard of Belgian golf.
Thomas Pieters, the young Belgium bomber is in incredible form, winning the KLM Open just two weeks after his maiden victory at the D+D Real Czech Masters in Prague. Two starts, two wins. Nice work when you can get it.
And we were warned by no less than the original Belgium Bomber, Nicolas Colsearts.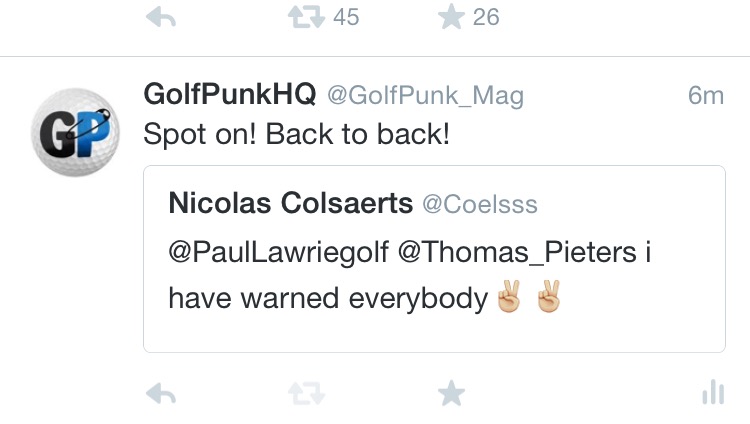 Pieters won by a single shot over Lee Slattery and Eduardo De La Riva, posting a 65 to finish on -19 under.
Not only can he absolutely bomb it, he can putt as well. The stats don't lie. For the event he was second in driving distance, and second in putts per round.
"I'm a bit surprised," said Pieters. "Credit to Lee, who played well. I'm really happy with this one, it's even better than the first one. My next goal is the third one. (I think we get the picture – Ed) I was confident. I teed it up to win and I did it. Next time I'll do the same. I thought a really low one was needed. Missing that one for birdie on the first, I was really nervous. Then I got lucky on the third and kicked on from there." (Better not remove the word 'one' from the dictionary any time soon! -– Ed)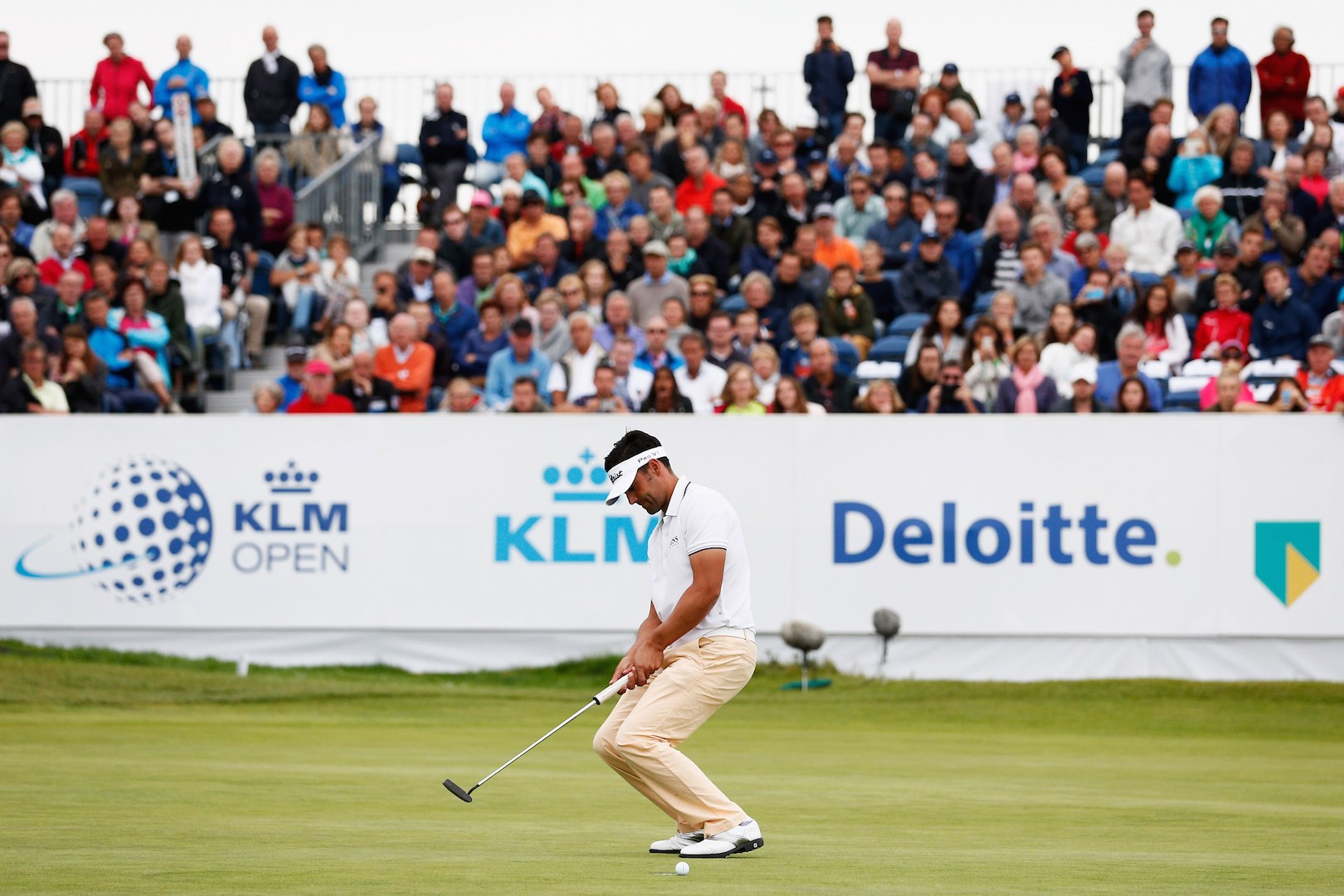 "Dabnabbit!!": Or words to that effect as Lee Slattery narrowly misses on 17.
Lee Slattery came close, but could not make par on the 18th to force a playoff. He came within inches of putting his 20-foot birdie putt at the 17th but it drifted just wide. He drove into the rough on the 18th, knocked his second onto the green, but left himself with a 50-footer for the birdie he needed. It was not to be. Slattery was also looking for back to back wins after his very recent success at the M2M Russian Open. Maybe we should just let Slattery and Pieters go head to head for a couple of weeks and see who comes out on top.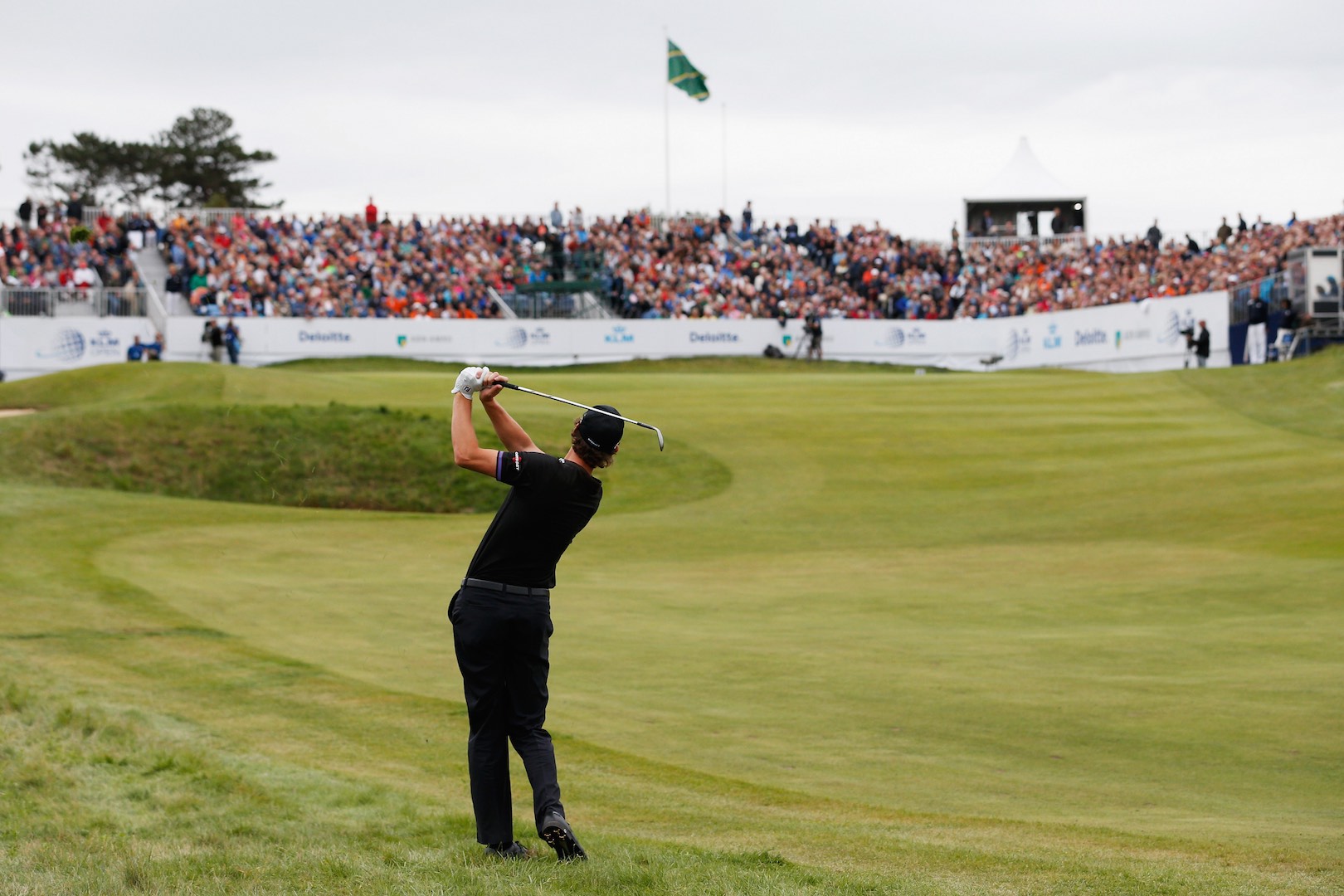 Tiptoe through the tournament: Pieters puts the final nail in the competition's coffin...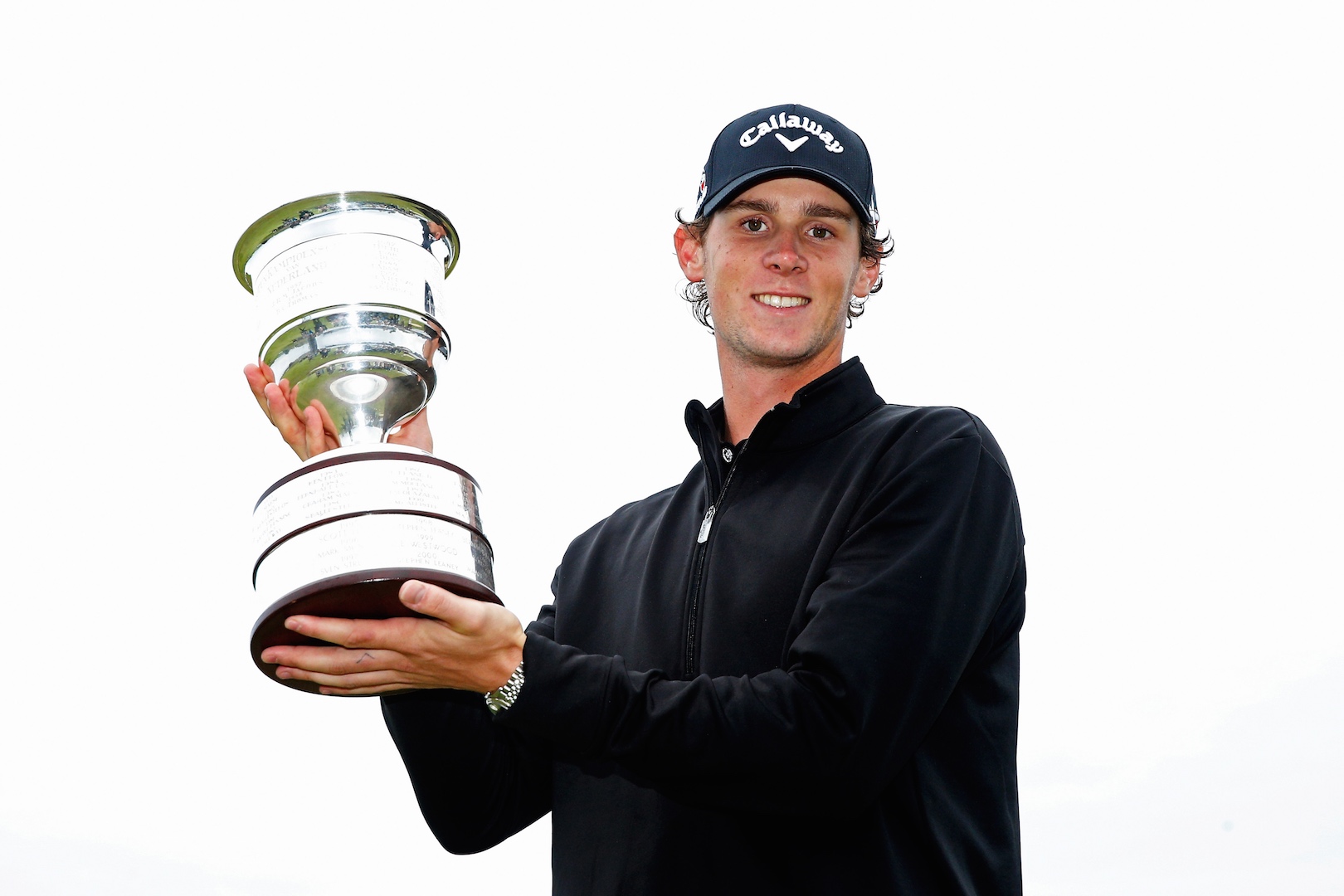 "Het is niks, graag gedaan,": Flemish for 'Lovely Stuff'.
Related to this article:
The Top 10 Lucky Breaks On The European Tour