News
Jul 28th, 2017
Par 3 golf – the "future of the game"
Says two times Major winner, Tony Jacklin CBE
Words: GolfPunk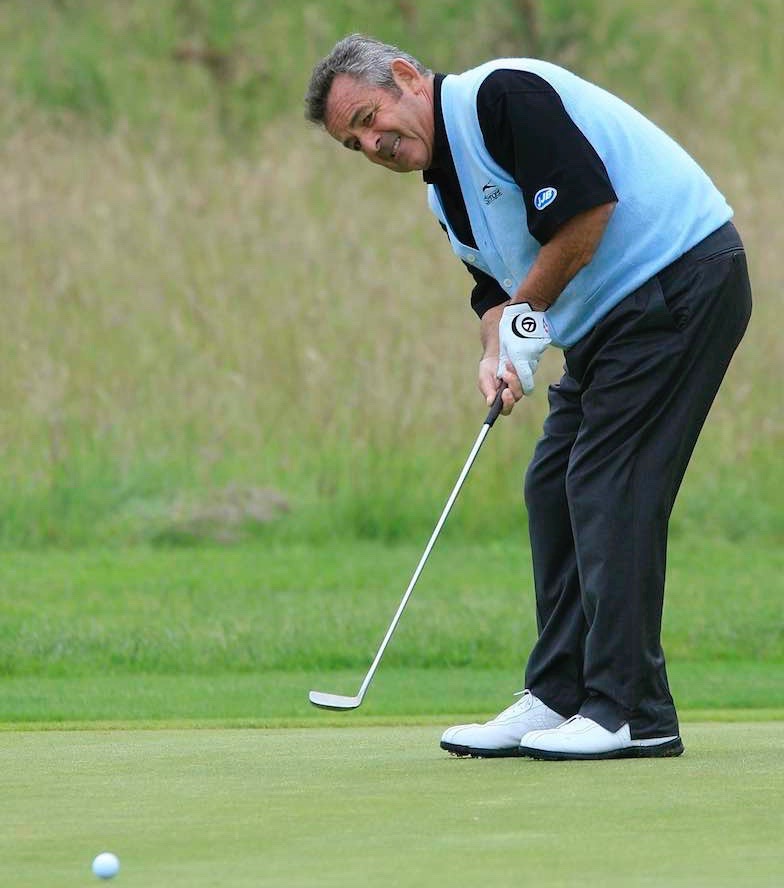 Legend of the game and two–time Major winner, Tony Jacklin firmly backs Par 3 golf as the future of the game, saying the exciting format will "give new life to the game."
While golf certainly is not in decline, (it remains a multi–billion–dollar industry), ensuring it connects with millennials is a challenge the sport needs to face. Used to having information at their fingertips, millennials function in a fast–paced world. Knowing nothing of a world before satellite TV, social media and the internet, the millennials are a generation who operate quickly and efficiently.
If it is to engage with this next generation of potential golf fans and players, it could be argued that golf needs to be more accessible to those with little time. A barrier for many when it comes to 18–hole golf, is the time commitment it requires. A typical 18–hole round can take up to five hours to complete and with so many other demands on people's time, carving out enough time to dedicate to golf can be tricky.
However, just as Twenty20 did for cricket, the solution to engaging those who have limited time, could lie in Par 3 golf.
Often seen as a practise tool, Par 3 golf was developed to focus on the core principles and techniques of the game. However, with 18 holes played in under two hours, it makes sneaking away for a quick round of golf more feasible and brings it more in line with other sports in terms of duration.
As Tony points out: "The faster pace to which Par 3 golf is played also makes for a more thrilling spectator sport, something visitors to the Farmfoods British Par 3 Championship appreciate."
In 2017 the Farmfoods British Par 3 Championship will once again be held at the stunning Nailcote Hall, Warwickshire from 8 – 11 August. Nailcote Hall's Cromwell course is immaculately kept and features enough challenges to test the pros' wits.
Televised on Sky Sports, the Farmfoods British Par 3 Championship brings together many famous faces, including legends of the golfing world as well as celebrities from the world of sport, entertainment and music.
As Tony points out, with Par 3 golf the playing field is level: "In today's game the emphasis is on hitting the ball further, with a race to have the best driver and balls capable of reaching long distances." He continued: "With Par 3 golf however, it gets back to the founding principles of the game; technique and tactics, with no need to power through, meaning that there are no advantages other than skill in the short game."
Previous competitors at the Farmfoods British Par 3 Championship have included leading stars on the pro–golf circuit. This includes 22–year-old Aaron Rai who is on form after winning the Barclays Kenya Open on the Challenge Tour and the Andalucía Costa del Sol Match Play 9. Former 'Rookie of the Year', Charley Hull, who's professional wins include the Solheim Cup, has also taken part, proving that youth, or gender, is no barrier in Par 3 golf.
The successes these young players have had comes following their wins of the championship's Norma C Herd Silver Salver, a trophy given to the tournament's leading amateur.
Coming 8th in last year's Farmfoods British Par 3 Championship was 26–year–old Tommy Fleetwood, who has had a fantastic year so far, winning the Abu Dhabi HSBC Golf Championship and the HNA Open de France. He was also placed 4th in the US Open.
Making her debut at the championship this year is top female golfer, Dame Laura Davies, who has 84 worldwide professional wins to her name.
The celeb world has also been well represented at previous championships with former head Strictly Come Dancing judge, Len Goodman, testing his swing along with pop stars Keith Duffy and Brian McFadden.
Already confirmed to play in this year's Farmfoods British Par 3 Championship is F1 legend Nigel Mansell CBE and former England rugby captain, Mike Tindall MBE.
Competing over four days in a choice of tournaments, spectators can catch all the action from the Celebrity–Amateur Golf Day (8 August), the Professional Championship (9, 10 August), as well as the Celebrity–Amateur Grand Finale Golf Day (11 August).
Organised by leading brand agency, Champions (UK) plc, Managing Director at the firm, Matthew Hayes said: "The event draws large crowds of spectators who enjoy watching the highs and lows the golfers experience as they make their way around the course. Dynamic and fast–paced, Par 3 golf is great for both golfers and golf fans."
Tony Jacklin said: "Par 3 golf brings a new dimension to golf, making it more accessible. At the Farmfoods British Par 3 Championship, golfers at all levels can get involved and with shorter playing distances, men, women and children can compete together, making the game fun for the whole family."
Held from the 8-11 August, FREE tickets are available by visiting britishpar3.com/booking/event-ticket/2017. To find out more about the Farmfoods British Par 3 Championship including the course, visit: www.britishpar3.com. The action can also be followed on Twitter @BritishPar3.
Related:
BT Sports bidding for The Masters