News
Mar 10th, 2016
Olympic Golf Course Tested Before 2016 Rio Games
Rio's Olympic Course gets rave reviews!
Words: Sophie Southwell Photography: Getty Images
This week the Olympic Golf Course in Rio de Janeiro played host to it's first test event, The Aquece Rio Golf Challenge, and whilst the main PGA Tour players could not be persuaded to attend the one day event, Brazil's top nine golfers were there to christen the course. Here's the verdict!
The competition was hailed a major success by both players and organisers. Alexandre Rocha and Rodrigo Lee won the men's tournament and Miriam Nagl the ladies'.
The course, a par 71 and 7,350 yards long, has been designed by Gil Hanse with World Golf Hall of Fame member Amy Alcott helping on the project. This August sees golf returning to The Olympics after a 112 year absence, and about bloody time too.
Alexandre Rocha, one of the Brazilian players said on his Instagram post "It was an absolute honor to inaugurate the Olympic Course in Rio today. The golf course is fantastic and the Olympic Games are in good hands here in Brazil."
https://www.instagram.com/p/BCtSAI4tMGb/?taken-by=alexrochagolf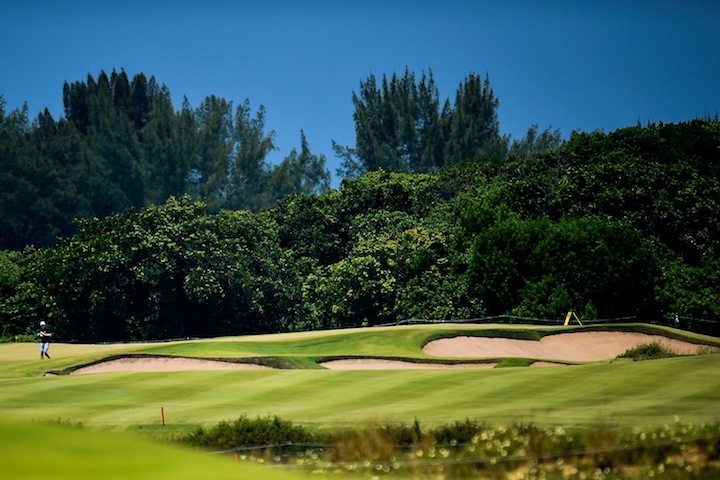 So who will we see playing at the 2016 Rio Olympics? Qualification will be based on world ranking as of 11 July 2016, with a total of 60 players qualifying in both the men's and women's events. The top 15 players of each gender will qualify, with a limit of four golfers per country. The IGF (International Golf Federation) has also guaranteed that at least one golfer from the host nation and each geographical region (Africa, The Americas, Asia, Europe and Oceania) will qualify.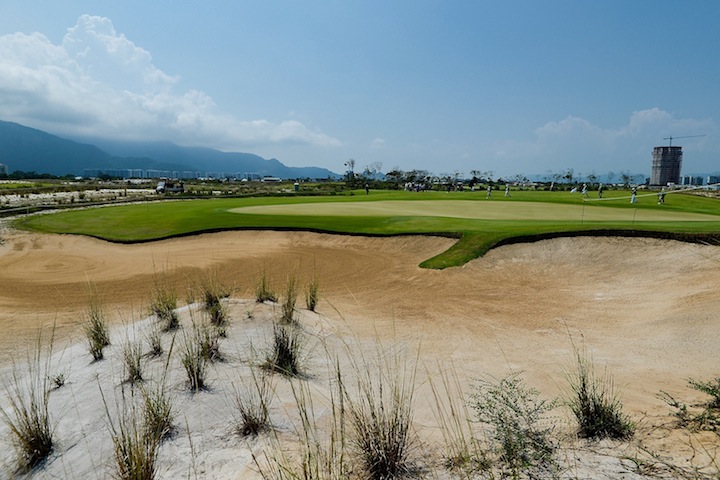 There has been all sorts of argy-bargy surrounding the building of the course, with environmental lawsuits and criticism of it's location – part of which lies in an environmentally protected area in Barra da Tijuca.
Whilst golf is not a hugely popular sport in the country, the Brazil Golf Confederation President Paolo Pacheco is hoping for great things after the 2016 Olympics. "This project could change the concept of golf in Brazil," Pacheco said. "It wasn't easy, but you had to do something beautiful and big for the Olympic Games. Now we open the door. This is only the first step."
Rio 2016 President Carlos Nuzman agrees - "This course will leave an extraordinary legacy for Brazilian sport."
This is golf's big chance to reach out to a vast, un-tapped audience. Any self-respecting tour pro should be champing at the bit to be involved. Nay sayers such as Adam Scott can go surfing for the week. He will surely regret poo-poohing possibly his only chance of representing his country at an Olympics. Berk.