News
Jan 3rd, 2017
Old and New Stars in the Mix for a Great 2017 Golf Season
A look ahead at the coming season
Words: John Dean Photography: Getty Images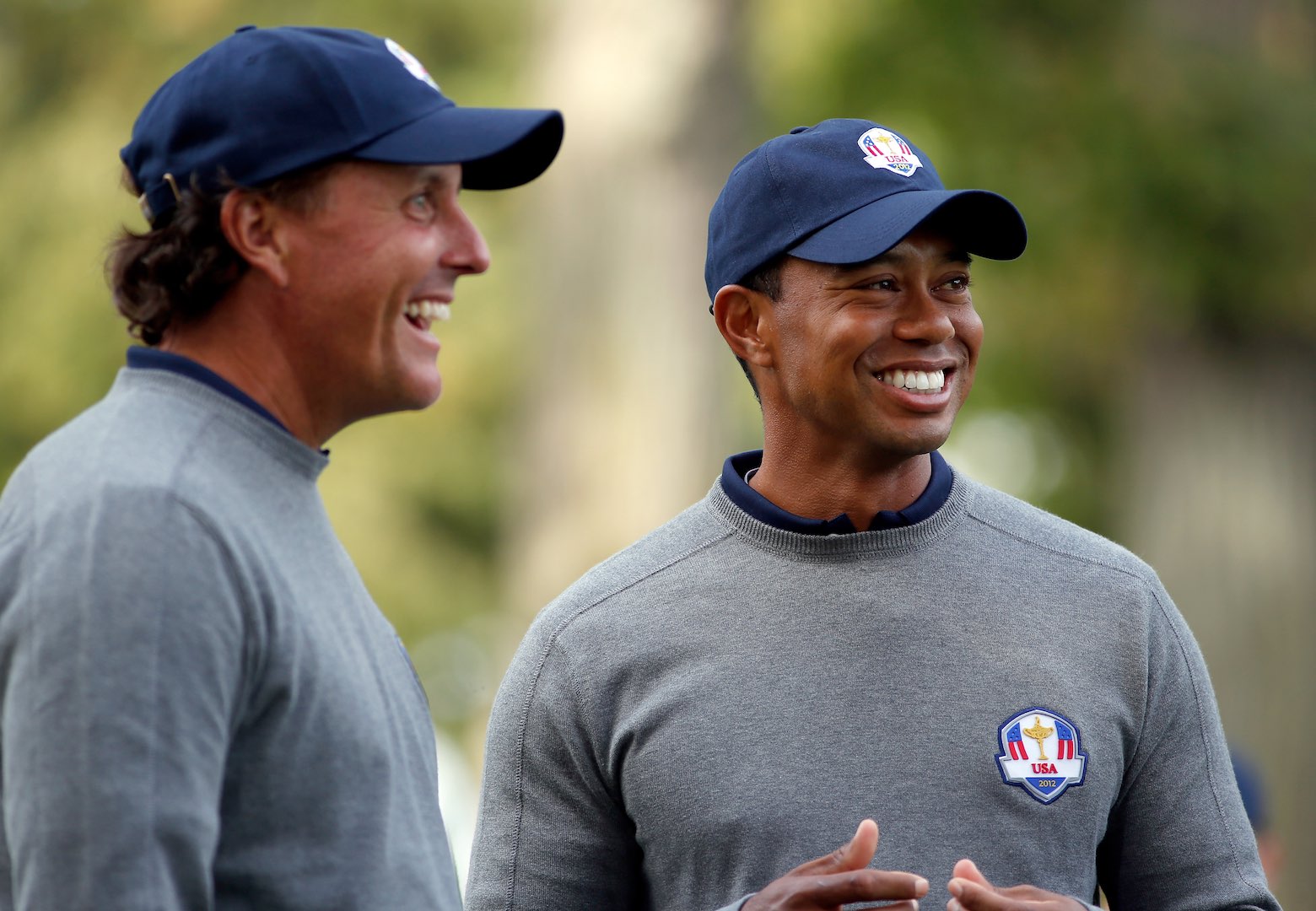 As great as 2016 was for the world of golf – four different winners of golf's four major championships, Justin Rose holding off Henrik Stenson in Rio for the gold medal as golf returned to the Olympic Games, and the United States winning the Ryder Cup for the first time since 2008 - it's possible that 2017 could be even better.
How is that possible, you ask? What could happen in the upcoming year that might top the widespread drama of the 12 months before it?
Well, consider this. Rory McElroy, Justin Spieth, Dustin Johnson, and Jason Day are all playing at the top of their game, and all four could very well end up as members of the World Golf Hall of Fame. Now add in the wrinkle of a returning Tiger Woods. He's already committed to playing at the Genesis Open at Riviera in Los Angeles in February, the site of his very first PGA Tour appearance back in 1992 as an amateur.
But not to be outdone in the old guy category by Woods, is Phil Mickelson. You probably saw the 63 and 65 he shot at Royal Troon in the Open last year. Or maybe you saw his 10-birdie 63 that he shot against Sergio Garcia in singles at the Ryder Cup in September? And that was before he had surgeries in October and December to repair a sports hernia, which should make him even more lethal in the upcoming year.
Of course Mickelson turns 47 during 2017, and Woods will begin the new calendar year as a recently turned 41–year old. And of the 224 major championships played since 1960, only 21 have been won by a golfer on the north side of 40. Although in 2016 Henrik Stenson did it at Royal Troon, so there's no reason to think that the sport now exclusively favors the young. In fact if you take a look at the current numbers on Betway.com, Tiger Woods has the 8th best odds to win the first major of the season, The Masters.
And just how exciting would it be if Tiger Woods, on the 20th anniversary of his first major championship at Augusta and his Masters records of a 12-stroke victory and 18-under par, was able to win his 15th major championship, and once again put Jack Nicklaus and his 18 majors within his grasp.
Related:
Try the GP 2016 quiz – properly fiendish!