News
May 10th, 2016
Oceanico makes an unofficial attempt at fastest hole in golf
Ricardo Santos & Portugal's former goalkeeper Ricardo Pereira on the team
Words: John Dean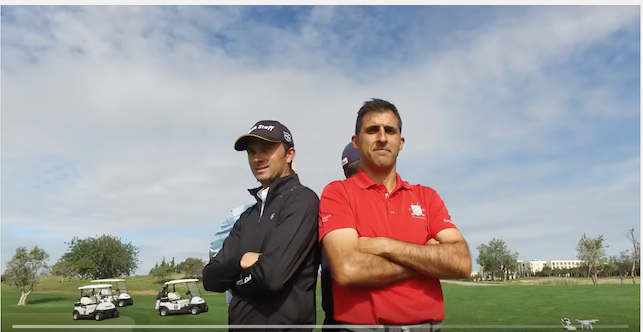 The good people at Oceânico had a go at bettering the recent par-5 speed record set at Valderrama, and have unofficially broken it with Ricardo Santos and Portugal's former goalkeeper Ricardo Pereira on the team.
They're trying a few stunts like this because of the 50th anniversary of golf in the Algarve and also the 10th anniversary of the Portugal Masters this year. Fittingly enough the record took place on the 17th at Portugal Masters host course Oceanico Victoria.
https://www.youtube.com/watch?v=VYbrGOwsIz4
Here's the original World Record attempt.