LPGA Tour
Jun 26th, 2021
Fassi misses cut after slow-play penalty
Mexican handed two-stroke penalty at KPMG Women's PGA Championship
Words: GolfPunk Photography: PGA of America
When Maria Fassi hole her birdie putt at the 18th, her ninth hole, she was in an upbeat mood on Friday, having got her round back to level par following a double bogey and bogey in her first four holes.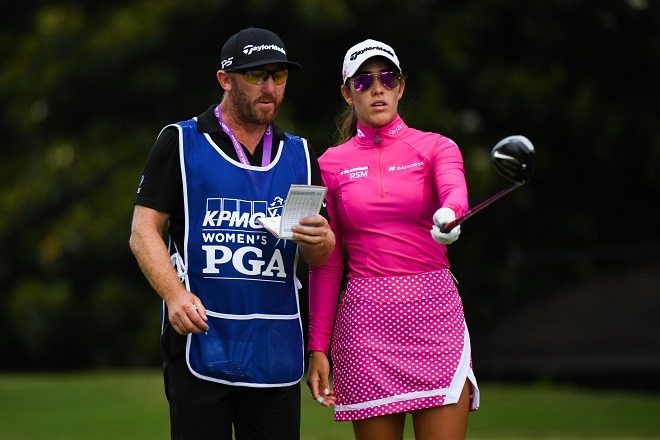 Moments later, birdie became a bogey as the Mexican was handed a two-stroke penalty for slow play. The result was she made the turn at level-par for the event and a poor back nine left her missing the cut by one shot!
A fuming Fassi did not contest that she had been slow over the second shot to the par five 18th but believes common sense should have applied.
"I'm not a slow player," she said.
"I went for it in two. Like, it's not an easy decision. There's a lot going on. The wind was changing. I was in between clubs. It wasn't a stock number that it was a no-brainer."
Fassi, one of the biggest hitters on the LPGA Tour, had only 167 yards into the green but took 50 seconds for her second shot into the par-five over water, 20 more than she was allowed.
"I think – and every other LPGA player will tell you – we know who the slow ones are. Everybody knows it. The rules officials know it. And I'm not one of them," Fassi said.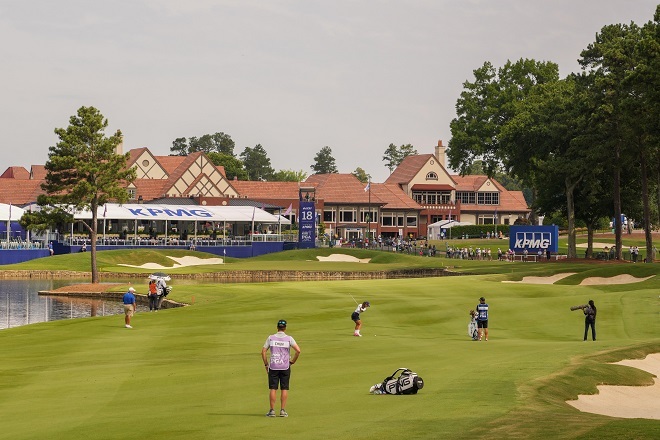 Fassi was assessed a two-stroke penalty for slow play. The official statement read as follows:
"Maria Fassi, from Mexico, received a two-stroke penalty for a breach of the KPMG Women's PGA Championship Pace of Play Policy during the second round of the 67th KPMG Women's PGA Championship at Atlanta Athletic Club, Johns Creek, Georgia on June 25, 2021.
Fassi was in breach of Rule 5.6 while being timed by a member of the Rules Committee. She exceeded the average amount of allotted time for the total strokes taken on Hole #18.
The KPMG Women's PGA Championship Rules Committee has adopted a Pace of Play Policy under Rule 5.6b(3) of the Rules of Golf to encourage and enforce prompt play."
Women's PGA Championship
It was only the third pace-of-play penalty or fine handed out on the LPGA Tour this year. Carlota Ciganda of Spain was penalised on the final hole and lost her opening match in the LPGA Match Play at Shadow Creek. Yealimi Noh was fined $10,000 at the Kia Classic for cumulative violations.
Whilst we applaud a crackdown on slow play a two-stroke penalty does seem a little harsh given the circumstances. Without knowing the full background, a one-stroke penalty would have seemed more appropriate.
---
And another thing...