News
Jan 1st, 2017
Obama is teeing it up too
On his Hawaiian holiday
Words: James Greenwood Photography: Getty Images
No sooner has Trump ditched his press pool to play golf at his Jupiter, Florida, course than reports come in about President Obama teeing it up again on his hols in Hawaii. If you want to be leader of the free world, well then you'd better get golfing! 
President Obama started off New Year's Eve by hitting the links at the Kaneohe Klipper Golf Course, known for its views of the Pacific coastline and Koolau mountains, at Marine Corps Base Hawaii.
The White House will be releasing the names of Obama's golf partners shortly.
The Obamas are spending their last winter vacation as first family on the island of Oahu in the president's home state. They have made the two-week trip an annual tradition, and would you blame them?
Now how about a game between Obama and Trump. We know there would be TV money for this, and it could get even better ratings than the Beef and Daly versus Bo and Bowditch birdies, beef and beer outing.
We're game on. Any takers?
Related:
Trump dumps press pool to play his Jupiter course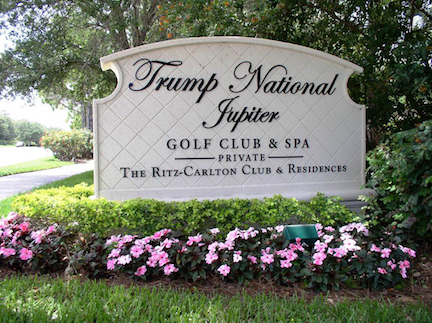 TAGS: President Obama, Golf In Hawaii, Leader's Drives, News, 2017, Golf Course