LPGA Tour
Dec 7th, 2020
Stanford storms to VOA Classic win
Home-state victory for 43-year-old American
Photography: Getty Images
As the final day of the Volunteers of America Classic began with two major champions, Inbee Park and So Yeon Ryu, and LPGA Tour rookie Yealimi Noh with the 54-hole lead, Angela Stanford rose to the occasion just 55 minutes away from home at the Old American Golf Club. She secured her seventh career LPGA Tour victory and first since her maiden major title at the 2018 Evian Championship.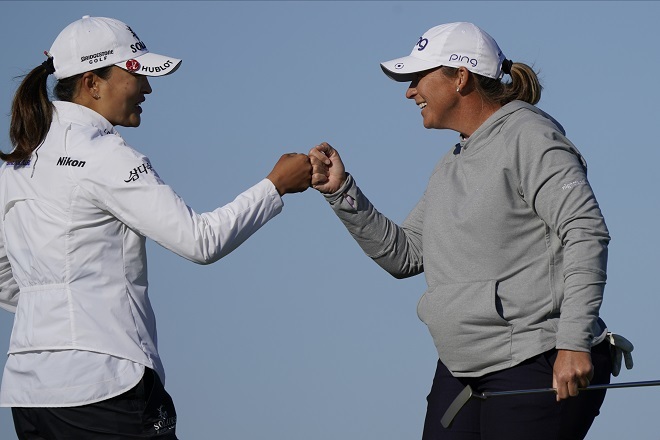 Stanford tied for the lead after three consecutive birdies on from the sixth tee, and pulled away from the pack after adding four more birdies on her back nine. Shooting the lowest score of the day with a fourth-round 67, Stanford may have closed with a bogey but was over-the-moon nonetheless.
"Honestly, I never thought I would," Stanford admitted about her odds of winning in her home state.
"I think the longer you're out here, it's so hard to win on this tour. I think being at home, it took me a while to figure it out. The very first time we played in the Dallas/Fort Worth area I remember getting off the aeroplane and everybody from the tour kind of came with me to baggage claim.
I'm like, 'oh, that's weird.' So I just think learning how to play in your hometown is kind of hard because obviously, I haven't done it since Junior Golf, so I think I had to kind of figure it out. Big shout out to Cheyenne Knight. She proved last year you can win at home, so that inspired me and made me realize that I am making it harder than it needs to be."
Stanford held a two-stroke lead while waiting for Park to finish on No. 18. Without a leaderboard and knowing where her competitors played, she kept fighting until the very end.
"I actually told my caddie, we were standing in 10 fairway and I said, 'I don't want to know where I am today unless we get to 18 and we have to hit a shot to either win or hold on to a win, but I feel like I'm in a pretty good head space today. I just don't want to know," said Stanford.
"I was kind of watching Ko. I knew I was a shot off of her most of the day, so at least she was definitely beating me, so I kind of paid attention to her and it wasn't until 14 where I made that birdie and she had a tough hole that I thought, 'okay, and you can kind of tell with how people were starting to show up,' but even on 18 I said when we were chipping, I said 'do I need to get this up and down?' He said 'no.' I said, 'okay, well, I'm going to bump it into the hill," Stanford said with a chuckle.
The win gives Stanford her first home-state victory and is her first since winning the 2018 The Evian Championship. Getting to stay in the lone-star state for a week more, Stanford and friend, Brittany Altomare, head straight to Houston, Texas to compete in the U.S. Women's Open.
"Well, so I told Brittany Altomare I'd give her a ride down to Houston to pick up her car. I wasn't going to let her drive my truck. Now I'm going to let her drive my truck," laughed Stanford as she revealed how she would celebrate. "So I can sit on the passenger side; I'm not driving to Houston. Brittany Altomare will be driving to Houston."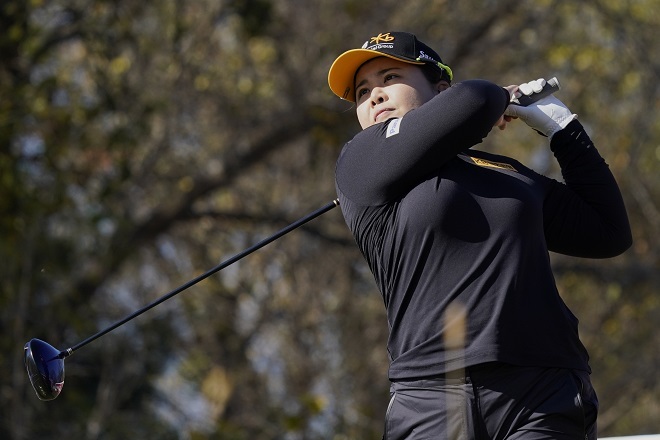 The day's final grouping of Noh, Ryu and Park all finished in a tie for second, with Rolex Rankings No. 1 Jin Young Ko, who played the day with Stanford, finishing in solo fifth.
Ko was tied for the lead after two birdies on her front nine, but a bogey on the 14th pushed her down the leaderboard. Playing alongside the role models she idolized since she was a kid, Noh said she still remained calm until the end.
"I feel really good, and to be able to play with some of the greatest players in the world was a really good experience for me and I got to learn a lot from them. It was just a really fun learning experience," said Noh.
England's Charley Hull and Sweden's Anna Nordqvist finished tied in sixth place on three-under after rounds of 71 and 70 respectively.
---
And another thing...