News
May 14th, 2016
New resort & Spa opening in the Algarve
And it's far from the maddening crowds
Words: John Dean
There's a new resort opening in the Algarve, and it's a bit different. Here's why.
The Madonald Monchique Resort & Spa is located high up in the Serra de Monchique mountain range. Opening on 1 June 2016, Macdonald Monchique Resort & Spa is the only resort in this undiscovered area of rural Portugal that combines 5-star amenities, premium service and contemporary styling with unspoilt natural surroundings and breathtaking views.
This luxury resort is still close to the Algarve's many attractions, being just 15 minutes from the town of Portimão and only 30 minutes from stunning beaches on the Costa Vicentina.
It also offers access to some of the best golf courses on the Algarve, which are all on its doorstep including Penina, Onyria Palmares, Alamos, and Vale de Pinta.
The area is rich with unique flora and fauna and is surrounded by ancient cork forests. It's also renowned for its thermal waters.
The Sensorial spa will offer a range of treatments, and includes a Turkish bath, a rock sauna and sensorial showers, along with relaxation rooms and a Zen garden where you can recover your peace of mind having three putted on the eighteenth.
Macdonald Monchique Resort & Spa boasts indoor and outdoor pools, a state-of-the-art fitness centre and a comprehensive wellness programme, featuring yoga, pilates and meditation.
Other activities in the area include paddle boarding, kayaking, surfing, dolphin watching and bird watching. But this is still the Algarve, of course, so guests also have access to some of the world's finest golf courses and most magnificent beaches.
There are 185 contemporary, elegant suites featuring floor-to-ceiling windows and private balconies or terraces – most with uninterrupted views of the mountains and the ocean.
When it comes to dining, offers a range of gastronomic treats in its four restaurants. Options range from an informal petiscos (Portuguese tapas) bar and a pizzeria through to a gourmet food market and a fine-dining restaurant specialising in local fish and wines. There's also an elegant cocktail bar and two pool bars.
So if you want to head out to the Algarve, but fancy something a bit different, this might be the place to check out.
To celebrate the opening of Macdonald Monchique Resort & Spa, they are offering special introductory rates. Visit www.macdonaldmonchique.com now to book your stay.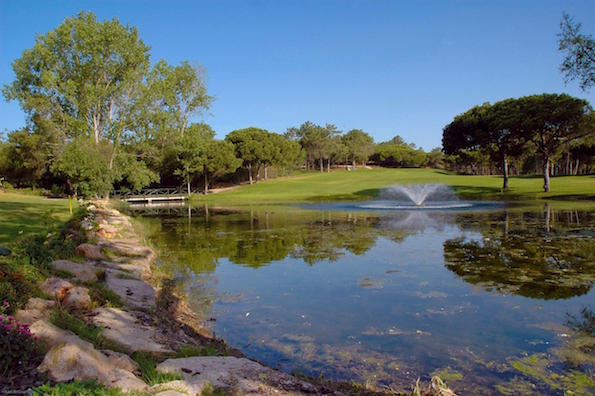 Related:
For more on golf on the Algrave click here or on the image below.