News
Jan 17th, 2018
Muswell Hill Golf Club Celebrates 125 Years
As North London's premier parkland course
Words: GolfPunk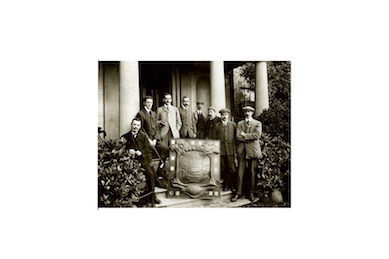 Founded in 1893, Muswell Hill Golf Club proudly enters its 125th year in 2018. Today it celebrates its status as North London's premier 18-hole parkland course.
It was in December 1893, at a meeting in the Green Man public house that a group of like-minded individuals decided to form a golf club in the area. Five months later, in May 1894, Muswell Hill Golf Course opened with a 12-hole layout. This inaugural meeting confirmed membership for both men and women, making Muswell Hill one of the oldest ladies golf clubs in the British Isles. 
By 1905, the course had grown to 18 holes, but after the First World War some of the land was sold to build the houses and the schools that today adjoin the club. In 1922, renowned Scottish professional golfer, five-time Open Championship winner, and golf course architect James Braid made numerous alterations to the course, including designing a number of new holes. Moving into 2018, the course continues to be developed by the greens staff.
By the end of 1931, with the acquisition of new land, the club's social arm had been established with the building of a new clubhouse, which in 1940 survived a German bomb that landed just 40 yards away.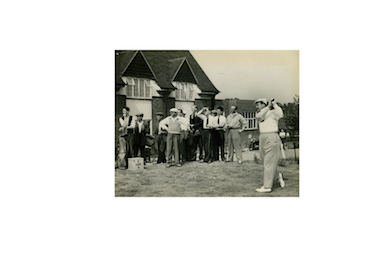 Fast forward to the mid-1990s and members and visitors alike welcomed a new, much-needed extension to the clubhouse. In 2016, helped by the support of local sponsor, Prickett & Ellis, a halfway house, serving food and drinks, opened by the 10th tee. Last year, a number of modifications were made as part of the club's continued investment in the environs, course and clubhouse.
The club has a long history of welcoming women and newcomers to the game. In 1929, the ladies' captaincy and committee were introduced, and today the club boasts a thriving academy for beginners, along with the largest juniors' section it has ever had.
So, many congratulations to Muswell Hill for a successful first 125 years. 
Related:
You Little Beauty - it's Haywards Heath Golf Club