News
Dec 30th, 2016
Muirfield urged to "get out of the dark ages"
As vote for women's membership back on the table
Words: James Greenwood Photography: Getty Images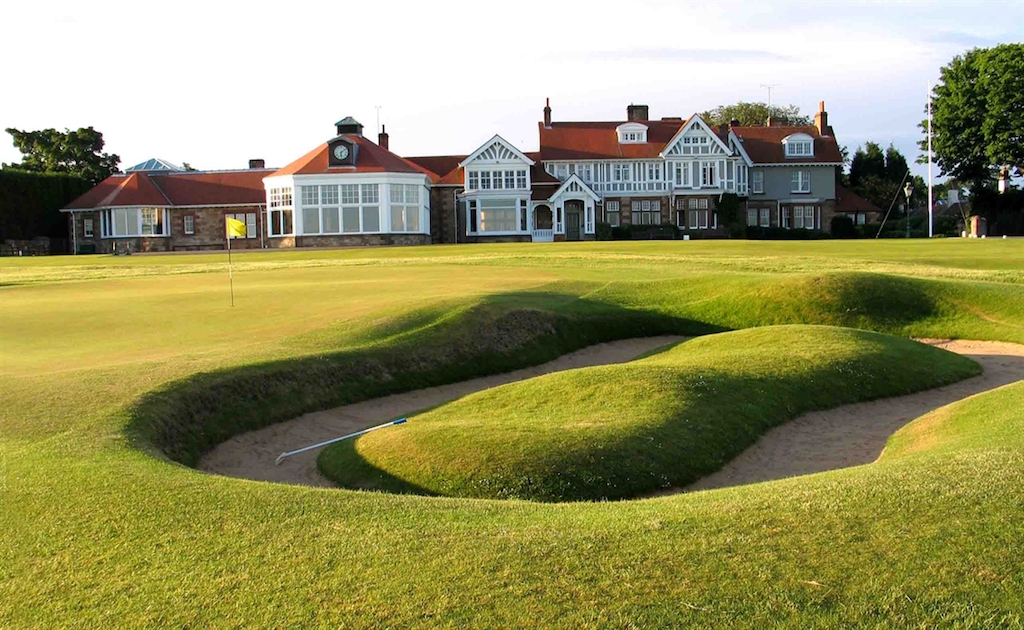 Muirfield Golf Club has been told to "get out of the dark ages" when it decides whether or not to admit women members in the New Year.
Members are due to vote on the issue for a second time next month, having rejected female members in a ballot last May.
The Scottish Government's Equalities Secretary, Angela Constance MSP, told Sky News: "Muirfield's current position is quite simply wrong and indefensible.
"This is 21st century Scotland - with kindness, can I say to Muirfield it's time to get out the dark ages and enter and embrace the 21st century, because opening their membership up to women is not only the right thing to do, this is the smart thing to do as well.
"This is bad for the club, bad for the local economy and it's time for Muirfield to do the right thing."
The R&A promptly took Muirfield off the list of Open Championship courses following last May's vote against women members.
Muirfield's membership, the Honourable Company of Edinburgh Golfers, were balloted on the issue with a recommendation by the club committee that they accept female members.
The idea was rejected after it fell 14 votes short of the two-thirds majority needed to change the club rules.
Sources close to the committee have told Sky News they are confident that last May's decision will be overturned in January "following dialogue with members".
Losing the competition has severe economic implications for the surrounding East Lothian area, which markets itself as "Scotland's Golf Coast".
Staging the Open is worth an estimated £80m to the local economy.
Councillor John McMillan told Sky News: "I think my concern is for the future of East Lothian's reputation with worldwide golf - that the Open coming to East Lothian is so important as a matter of pride, as a matter of increasing the local economy, offering opportunities for people right across the world to see what wonderful facilities we've got to offer.
"Losing that opportunity is one that really concerns me."
When asked for comment, the Honourable Company of Edinburgh Golfers provided a short written statement that read: "Our members will vote on a resolution to admit women as members on equal terms with men, with a vote in favour recommended by the club committee."
We will be watching this one carefully. It will be great if Muirfield can emerge out of the Dark Ages, and maybe even enter the mid to late 18th Century. 
Related:
Muirfield members banned from park bench in Edinburgh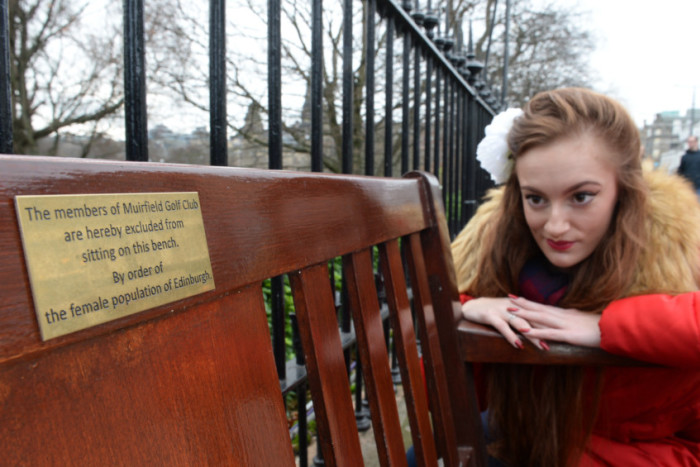 TAGS: Muirfield, Muirfield Women's Vote, The Open, Honorable Company Of Edinburgh Golfers, R&A, News, 2016