News
Oct 1st, 2016
Monty takes legal action against ex-wife
Words: Tim Southwell Photography: Getty Images
Monty's extra bedtime capering has resulted in quite a mess with ex-wife Gaynor.
After Monty was caught playing 'sausage time' with another woman in 2010, he and Gaynor entered into a "post-nuptial" agreement which ensured he would pay for the upkeep of Gaynor's £2million farmhouse.
Now Monty is claiming the agreement was entered into under duress and that the deal was "not fair and reasonable". Subsequently, Monty is suing Gaynor for £5 million and demanding payments of £6,500 a month.
Gaynor put him under pressure to enter into the agreement so their marriage could continue after she "discovered he had had an extra-marital relationship", it is claimed. Monty's lawyers claim the ex-Ryder Cup Captain and multi-Order Of Merit winner had "no option but to sign the agreement if the marriage was to continue".
According to court papers, she inherited the farmhouse when her previous husband, tycoon George Knowles, died and it was in her full name before she married Monty. But when Monty moved in he demanded that the house was registered into joint names on condition that if they separated he would transfer the title back to her and agree to take all reasonable costs with the house for the remainder of her life. Romeo & Juliet eat your hearts out...
Gaynor is demanding Monty honours the deal and is counter-suing him for £5 million and £10,000-a-month payments. Monty, reportedly worth about £40 million, moved out of the home in Perthshire, Scotland, last year,having married Gaynor in 2008. 
Monty and first wife Eimear, the mother of his children, divorced after 14 years in 2004. 
Colin Montgomerie is 92.
Related: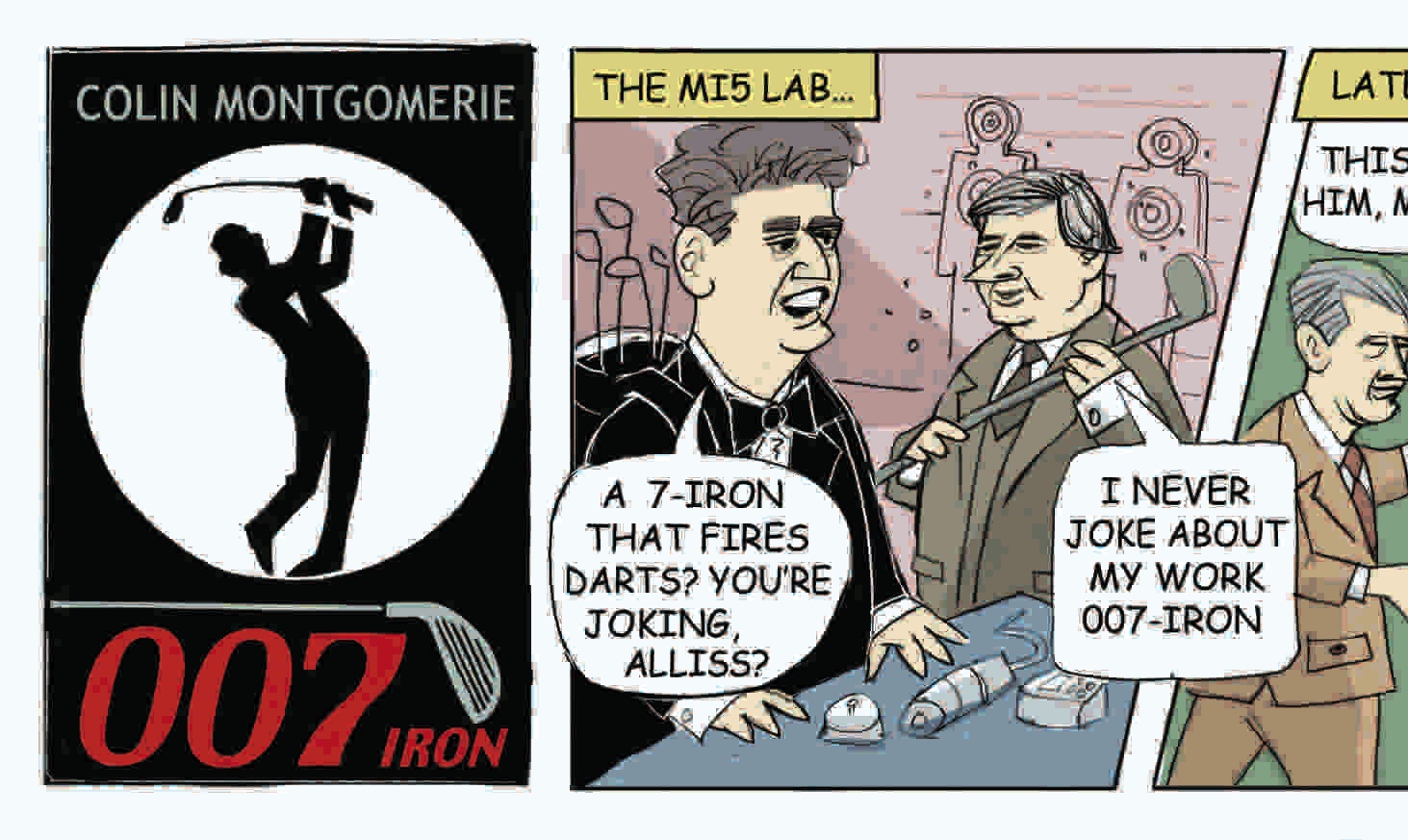 TAGS: Monty, Colin Montgomerie, News, 2016