News
Feb 4th, 2018
Mini Indoor Golf
For when you just can't get out and golf
Words: GolfPunk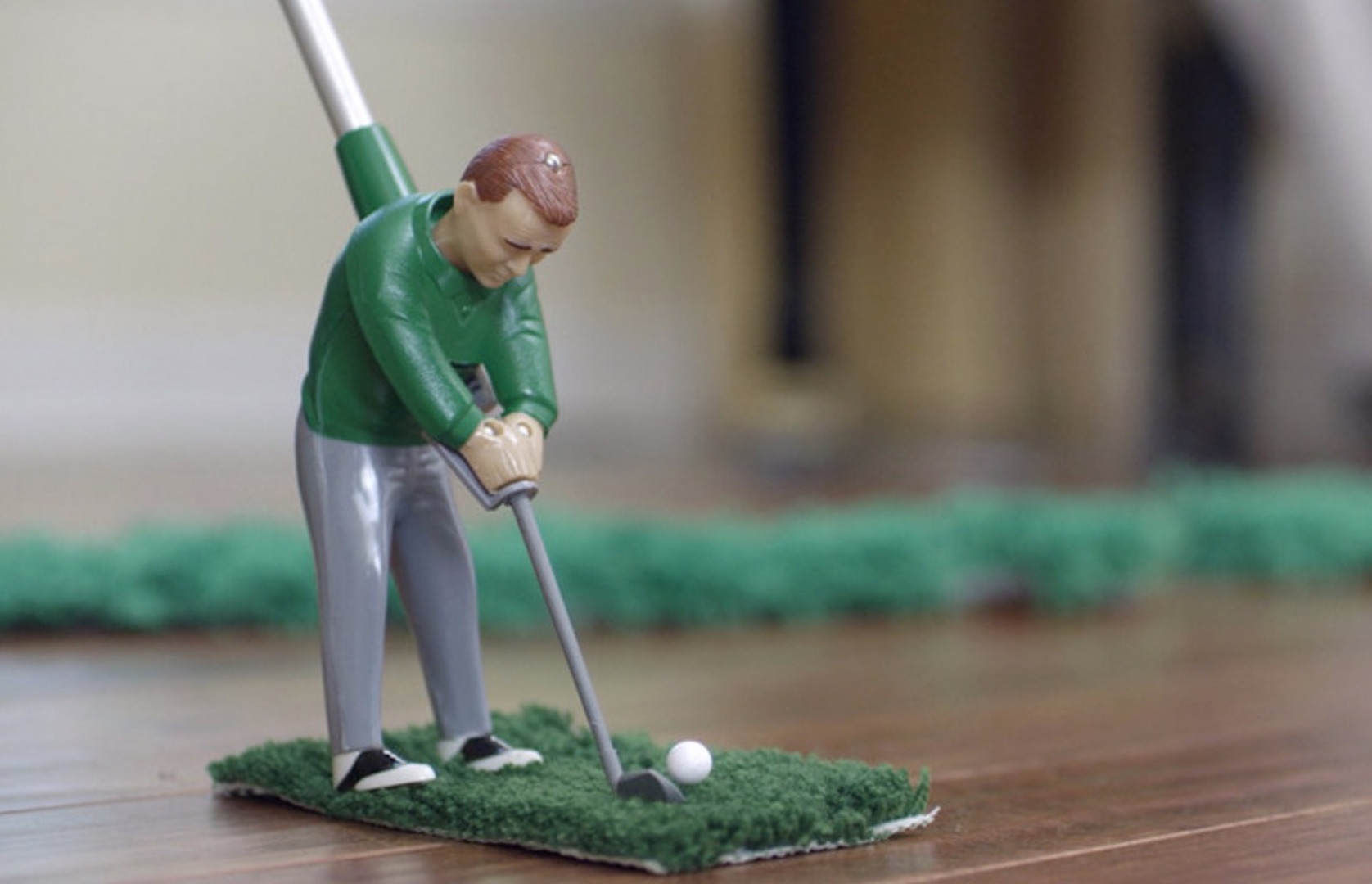 Mini Indoor Golf is a legitimately tiny version of the game, in which you control a plastic golfer attached to the end of a golf club.
That toy golfer has six interchangeable clubs, a full backswing, and can hit a tiny golf ball around your living room with realistic accuracy and arc. The little clubs even put backspin on the ball!
The game is actually almost 100-years-old, having been initially conceived by Schoenhut in the 1920.
It was resurrected in the 1960s by Marx Toys and then later endorsed by Arnold Palmer with the now plastic figure taking on the King's appearance.
In its latest incarnation, the clubs have a contemporary look and you can design a hole to your liking with the included sand traps, water hazard, tee box, and felt green.
Game play is simple and only takes a few tries to get the hang of. You grip the golf club much the same way you would a regular one. The handle, however, has a looped trigger through which you slide your index finger. Push the finger down to initiate your golfer's backswing, and then pull it back towards you to swing through the ball. Simples.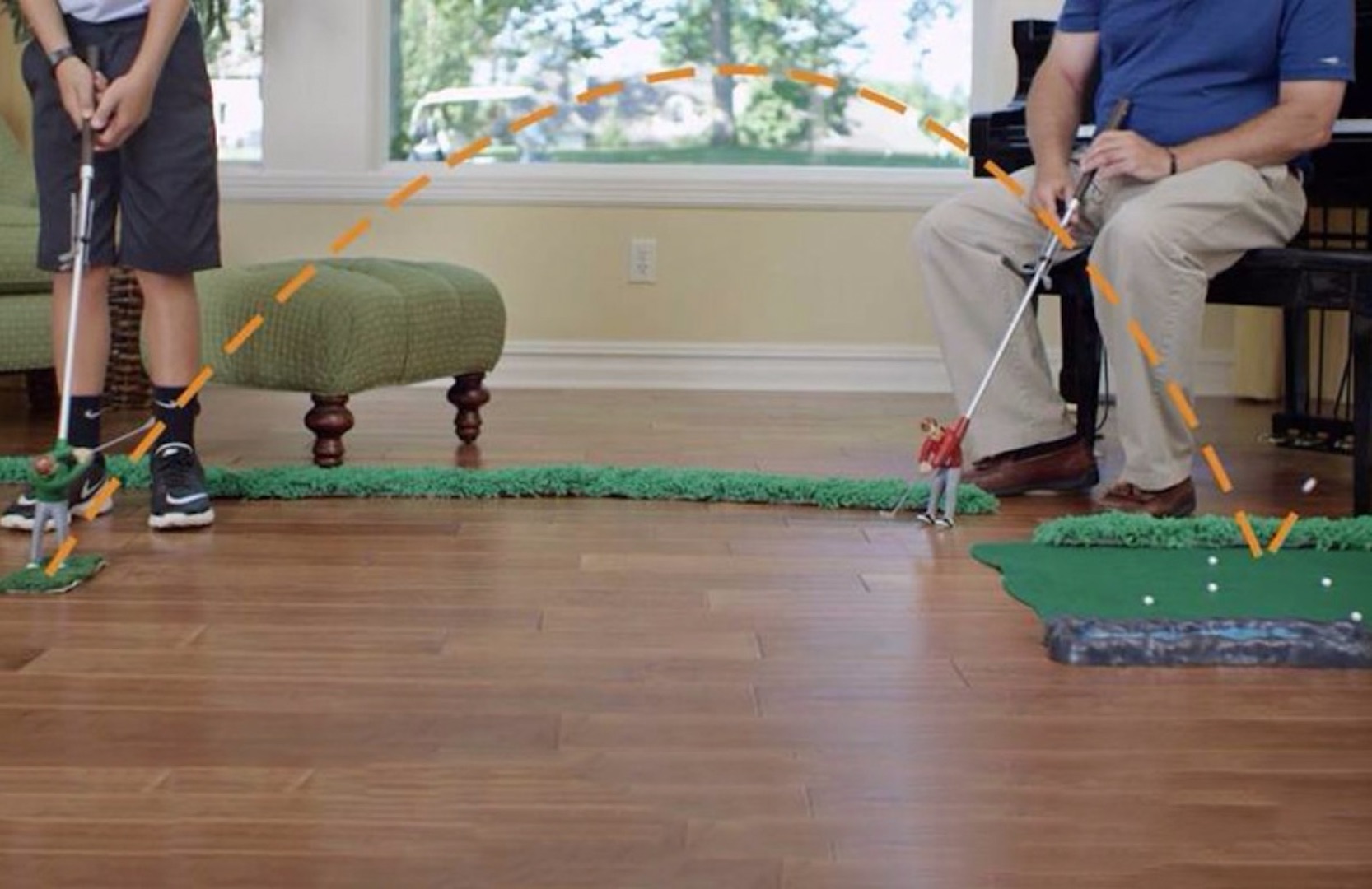 The six clubs included are driver, fairway wood, 5 iron, 7 iron, wedge, and putter, and are neatly stored on a "caddy ring" on the club's shaft and easily snap into place in your golfer's hands.
The varying lofts do actually make quite a difference. The driver hits a low arching shot up to 17 feet while the 7 iron has a high arc and 8- to 9-foot range.
When you get near to the hole, simply swap out the higher flying white ball for one of the heavier orange "putting balls" which are much easier to knock in the hole.
The basic set starts at $60, but you can get accessories as well — from extra pins and sand traps to trees, rough, and water hazards.
Related: