News
Jan 17th, 2017
Massive payday for Graeme Storm's local Caddy
With the biggest win of his career
Words: John Dean Photography: Getty Images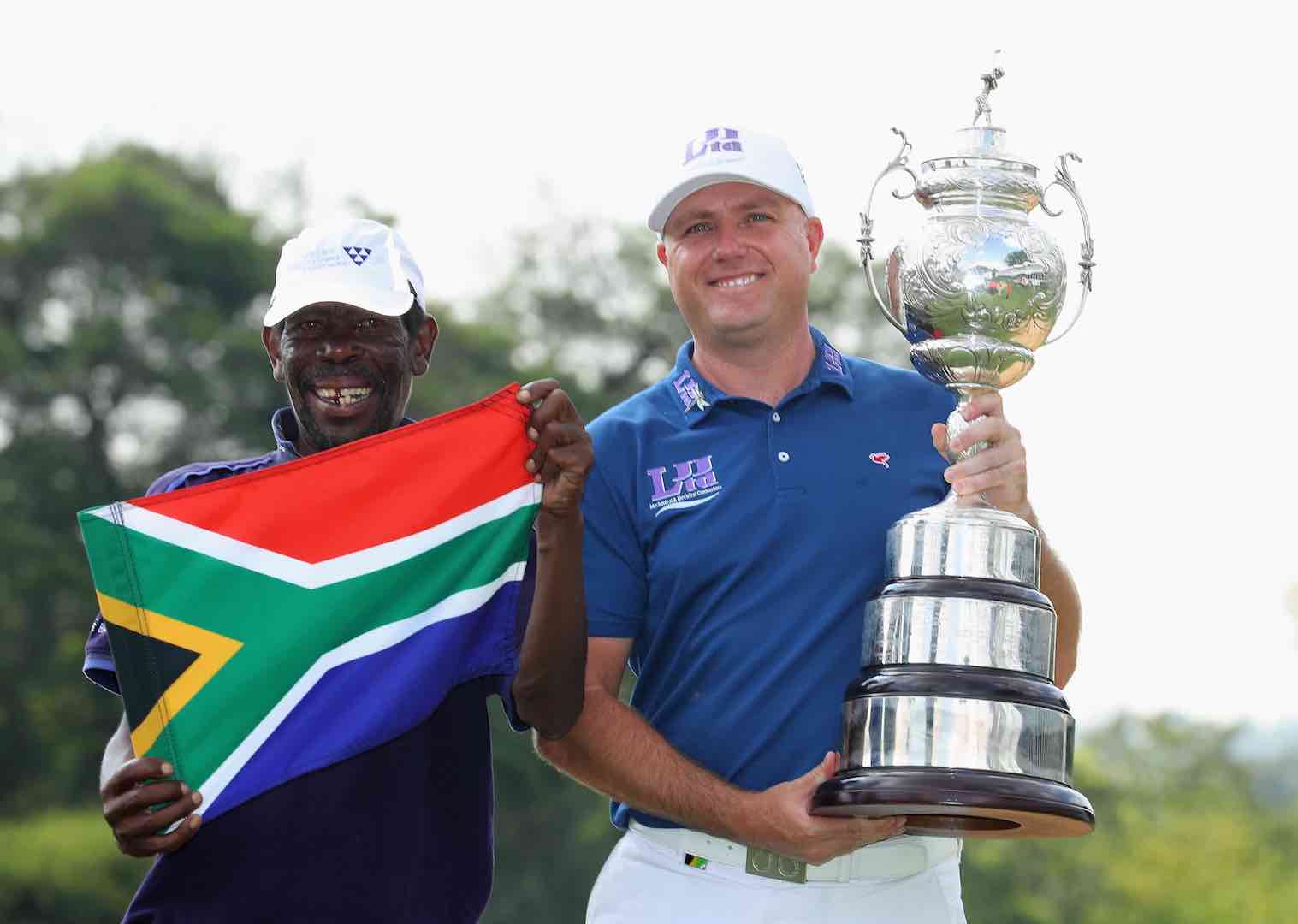 Thama Jeffrey Nkonyane will collect the biggest cheque of his 32–year long career after helping Graeme Storm to victory in the SA Open.
Graeme Storm may have trousered R2.3 million for his victory (£140,479 to be precise), but the tsunami of cash that is about to hit Thama's bank account will be life–changing in South Africa. If he's on 10% then that would be a whacking great`£14,000, which goes a long, long way in South Africa.
"This will definitely be the biggest pay-day of my life and of course the money is going to be great, but this is proudest day of my career," said the 51-year-old from Soweto.
"It was very special to win the SA Open in front of my home crowd with Graeme, because we've known each other more than 20 years.
"I used to caddie for him in his amateur days, when he came out to South Africa as a youngster to compete in the SA Stroke Play and SA Match Play.
"We always reconnect when he comes to South Africa and he calls on me if he doesn't bring his own bagman. This time his caddy went on honeymoon, so he called and I came."
"Graeme had never played with Rory before, so we knew it was going to be a stressful day at the office, but I have to say, the South African golf fans had a lot to do with his win," Nkonyane said.
"At almost every hole, for every shot, they cheered just as hard for Graeme as they did for Rory and that really gave us a lot of confidence. Graeme didn't have time to feel the nerves.
"My job was to keep him looking ahead and keep him in the game. We've always work well together and today he had the confidence to tackle Rory.
"I am so proudly South African today. This just shows you that we are as good as caddies anywhere in the world and I hope the youngsters watching saw what Graeme and I did today. You can achieve anything if you work hard and you keep trying."
You just couldn't say that better. So a big congratulations to Thama, and his part in a great victory.
Related:
Here's how Graeme Storm got over the line to beat Rory in the SA Open