The Masters
Apr 7th, 2022
Top 10 Masters Final rounds
We salute the players who stood up to be counted when it mattered
Words: GolfPunk Photography: Getty Images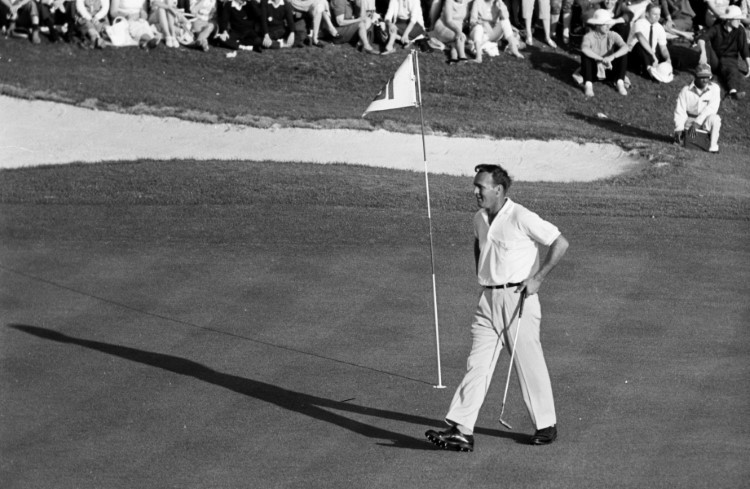 10. ARNOLD PALMER, 1962
Play-offs aren't always exciting (remember Mike Weir and wotsisname* in 2003?), but the three-way, 18-hole play-off in 1962 between Arnold Palmer, Gary Player and Dow Finsterwald, showed the most exciting player in the game at his thrilling best.
Palmer shot 68 with a blistering back nine of 31 that should have been 29 (a putt on 17 finished two inches short and at the last hole he lipped out), making up five strokes over the final nine holes. All of this came the day after he birdied two of the last three just to get into the play-off.
*It was Len Mattiace, by the way.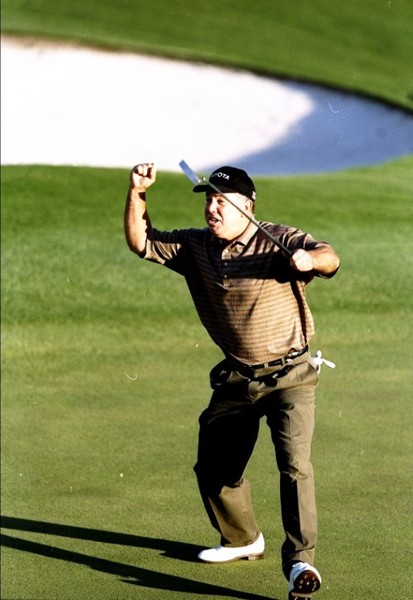 9. MARK O'MEARA, 1998
By the time he got to Augusta National in 1998, Mark O'Meara was better-known for being Tiger Woods' best buddy than for his own golf. He was considered to have a suspect temperament under the vice-like intensity of Major championship pressure, but put all that to rest with closing rounds of 68, 67 and, by birdying the last two holes for victory, did something only two other players had done before.
He also won his green jacket (presented by Woods) at his 15th attempt – the longest run of tournaments any winner has had to play before emerging victorious.
8. ROBERTO DE VICENZO, 1968
Uniquely in this list, Roberto de Vicenzo's storming last day heroics did not lead to victory. He shot a superb 65 on his 45th birthday, in which he opened with eagle, birdie, birdie. The most controversial birdie of all, though, came at the 17th, where the Argentinian knocked in a three-footer witnessed by thousands at the course and millions of people watching from the comfort of their armchairs.
His playing partner, Tommy Aaron, mistakenly put a four on the card and De Vicenzo signed it. He had to accept a score of 66 and missed out on a play-off with Bob Goalby by one stroke.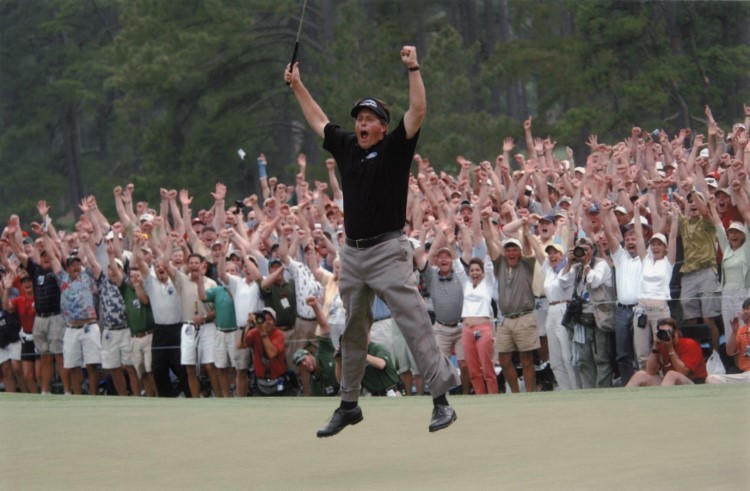 7. PHIL MICKELSON, 2004
The 'Best Player Never to Win a Major' tag is one of the cruellest descriptions in sport, constantly emphasising your failures, rather than successes. And Phil Mickelson carried it for a number of years, having recorded 17 top-ten finishes in the big ones without a win. Not only did he beat the field, and his own history, but one of the best players in the game – Ernie Els – who didn't back off an inch. But Mickelson, with birdies at 12, 13, 14, 16 and 18, would not be denied on this memorable day.
6. BEN HOGAN, 1951
Nine years after Byron Nelson beat him in a play-off, and three years after the car crash that permanently damaged his legs and almost killed him, Hogan became only the second player in history to take the modern career Grand Slam of all four Majors (behind Gene Sarazen), with a last round 68. He did it in the most difficult way possible by playing against type, reigning in his naturally aggressive instincts.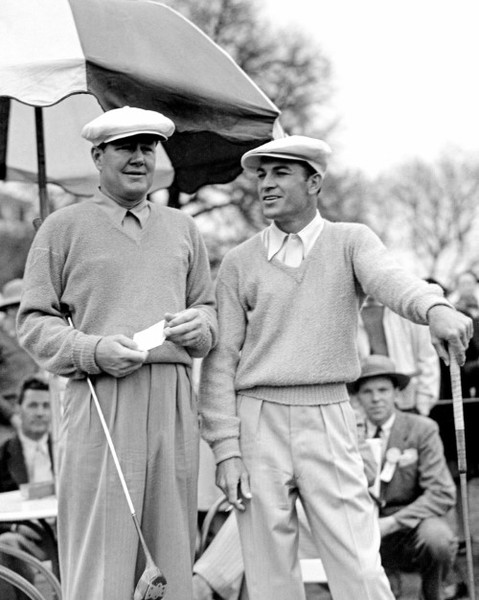 5. BYRON NELSON, 1942
When you face an 18-hole play-off against the hardest man ever to pull on spikes – Ben Hogan – the last thing you want to do is start with a double bogey. But 'Lord' Byron did just that, before shooting a 69 that should have been a 67 or lower, in the process playing the last 13 holes in five under par. Nelson described it as probably the finest round of golf he had ever played.
4. ART WALL, 1959
To come from out of the pack, and out of the blue, with a final round, 66 is notable enough. To do it by making birdies on five of the last six holes, to overhaul a six-stroke deficit on overnight leaders Stan Leonard and Arnold Palmer, is something quite special. But to do all this in order to land your only Major title is phenomenal.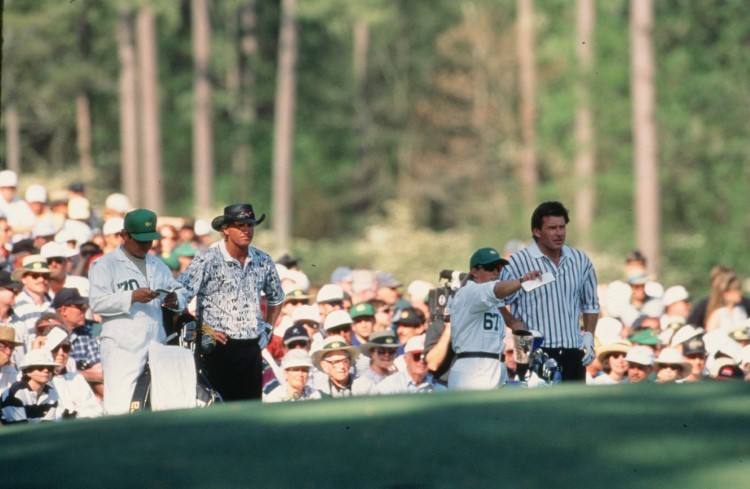 3. NICK FALDO, 1996
Greg Norman's surrender of a six shot lead is the stuff of golfing nightmares, but hats off to Faldo for showing extraordinary conviction. Norman played the front nine in two over, while Faldo was two-under and had closed the gap to two. Over the back nine, Faldo was three-under to complete a five-under-par 67 that typified his ruthless efficiency.
2. GARY PLAYER, 1978
Hubert Green missed a four-footer on the last to necessitate a play-off, but that shouldn't detract from the storming eight-under-par 64 Player fired to win his third green jacket. He made birdies at 10, 12, 13, 15, 16 and 18. "I rimmed the hole three times," he said, "which was a good thing – if you shoot 27 round Augusta they'll never invite you back."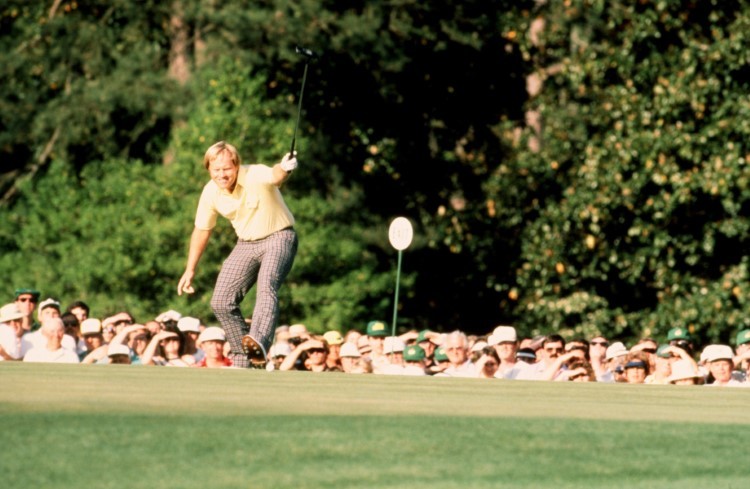 1. JACK NICKLAUS, 1986
It remains one of the greatest rounds in Major history and the sight of Jack Nicklaus, putter held aloft as he nailed yet another birdie, on the 17th, is forever etched in the memory. The week started with Nicklaus reading a newspaper article saying he was washed up and should retire with grace – it annoyed him so much that he fastened it to his fridge for motivation.
But at the age of 46, and six years after his last Major win, the article looked prescient when Nicklaus started the final day way back in the field, and an uninspired front nine kept him there.
However, suddenly, the putts he had been missing all week started to drop and an inward half of 30, highlighted by an eagle, birdie, birdie run from 15, saw him leap from the pack to take his 18th Major with a 65 and there wasn't a dry eye in the house.
TAGS: The Masters, Jack Nicklaus, Nick Faldo, Gary Player, Byron Nelson, Art Wall, Ben Hogan, Phil Mickelson, Arnold Palmer, Mark O'Meara, Roberto de Vicenzo, 2022
---
And another thing...