News
Jun 12th, 2016
MacMillan Longest Day Challenge
By Chef with incurable cancer
Words: James Greenwood
A former chef diagnosed with incurable cancer is aiming to raise more than £1,000 by taking part in the Longest Day Challenge for MacMillan Cancer Support.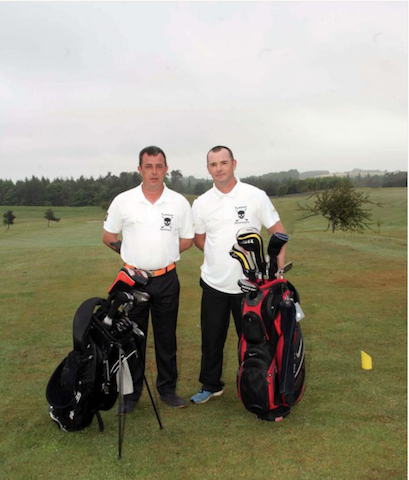 George Edgar, alongside John Winters, Ross Cooper and Rob Miller, will take to the greens at Castle Park Golf Club, near Gifford, next Sunday (June 19).
George, 48, of Dunbar, has raised more than £1,500 for Macmillan Cancer Support in the last two years and could double that total when he takes part in The Longest Golf challenge, which will see him and his friends play their course four times.
George, who was diagnosed with bowel cancer four years ago, is already closing in on raising £1,000, having previously held a 12-hour 'dartathon' and a charity football match for the charity.
He said: "I wanted to do something to give something back.
"When I was diagnosed and was told it was incurable, I was told to give up work.
"I knew nothing about which benefits to go for and I had been in the army for 12 years.
"When I came out of the army, I was never on the dole and did not do benefits – I did not have a clue.
"I went up to the Macmillan office at the Western General Hospital in Edinburgh and they contacted folk and did everything for me.
"If you are feeling low, they will sit and chat to you on the phone.
"There's no time limit [for how long George has left] – it could be one year, it could be five years, it could be 10 years.
"I laugh about cancer for some reason; it's the only way I can get through it.
"I used to play in the darts league and I say you have got to have a sense of humour.
"You can let it get you down you end up sitting in the house and become a recluse or on anti-depressants – but that's not me.
"During the football season, I help with Dunbar Athletic on a Tuesday and on a Thursday.
"Then, on a Saturday I'm helping with the match and on a Friday and Sunday I'm playing golf."
Good luck out their guys. We know just how hard it is!
Related:
Click here or on the image below to see how we got on with the Longest Day Challenge