News
Nov 8th, 2017
LPGA Commissioner takes the rap for the Evian fiasco
Mike Whan vows to move it back to July
Words: GolfPunk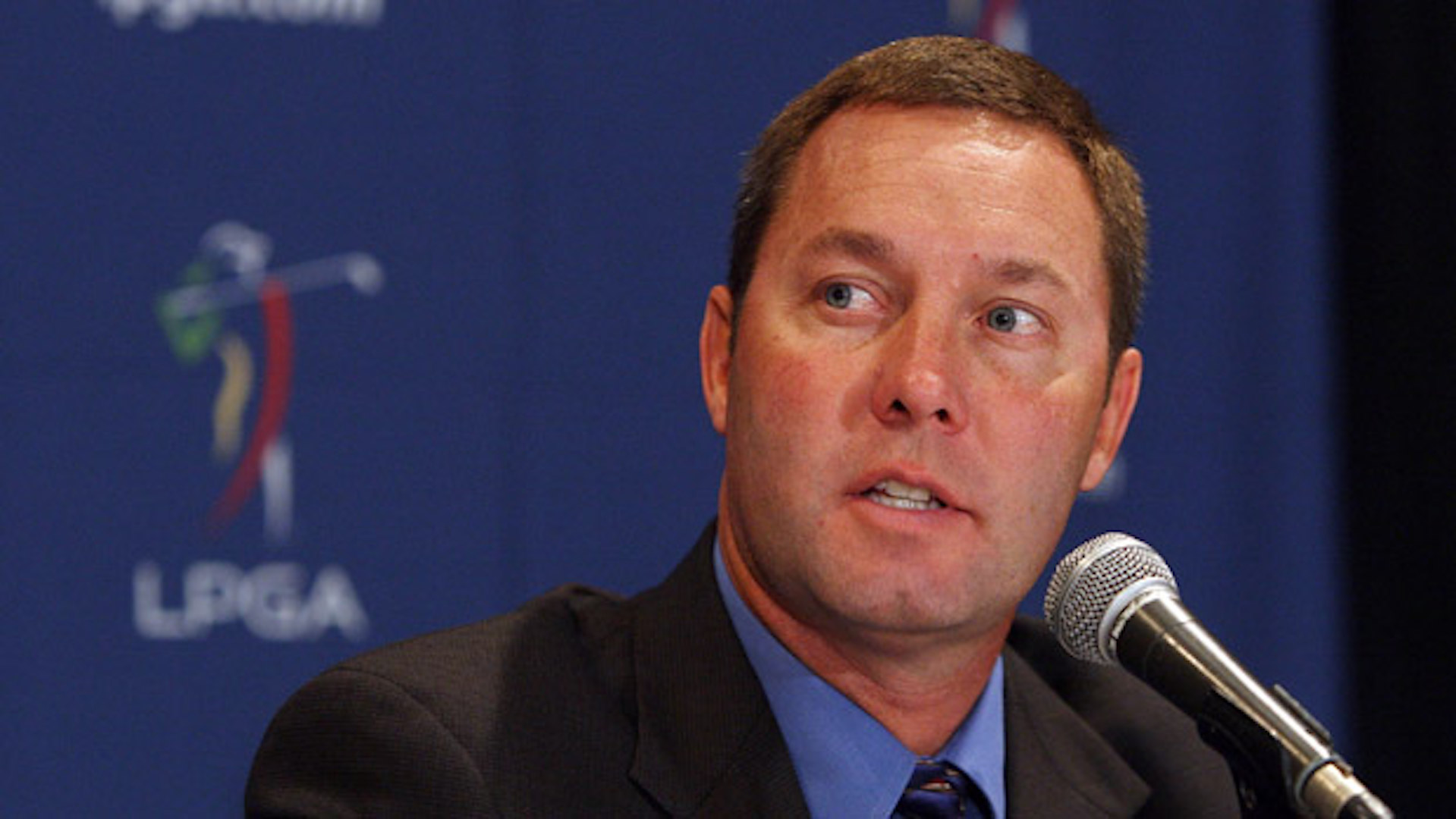 LPGA Commissioner Mike Whan has taken full responsibility for moving the Evian Championship to September.
The 2017 event descended into farce when all the first round scores were written off, and the tournament – a supposed major – reduced to 54 holes for the second time in the its history as a major.
Speaking on Golf Channel, Mike Whan has admitted that it was a bad call to move the Evian from its original July date to later in the season.
"The challenges we've faced are man-made – and I'm the man who made them," admitted Whan.
"At the end of the day, I made three decisions when we made the Evian Championship a major. One, I moved it to September; Two, I moved it to a time where it rains a lot and I extended the field, meaning I filled the golf course with more players, when there are three less hours of daylight, and when it rains a lot.
"Finally, the redesign of the golf course made it harder and, as a result, play was slower."
Whan stood by his decision to reduce the 2017 championship to 54 holes, but agreed to get it back to its summer date.
"I would make the 54-hole decision again and take all the heat that I got for it," he added. "But whether or not we should have scrapped Thursday's scores, I'm probably going to grind about that for the next ten years because it was forecast to rain there until the Wednesday.
"I'd love to blame someone else for what happened – the media, a player, a sponsor – but it's not true. Mike Whan made those mistakes and Mike Whan and his team will have to fix it. We will get Evian back to a summer date. It may not be in '18, but certainly by '19."
Related:
Jack Nicklaus cleared of golf club development fraud