News
Feb 10th, 2018
Lexi Thompson sabotaged by armchair official
Lexi's major dream destroyed in trial by TV
Words: John Dean Photography: Getty images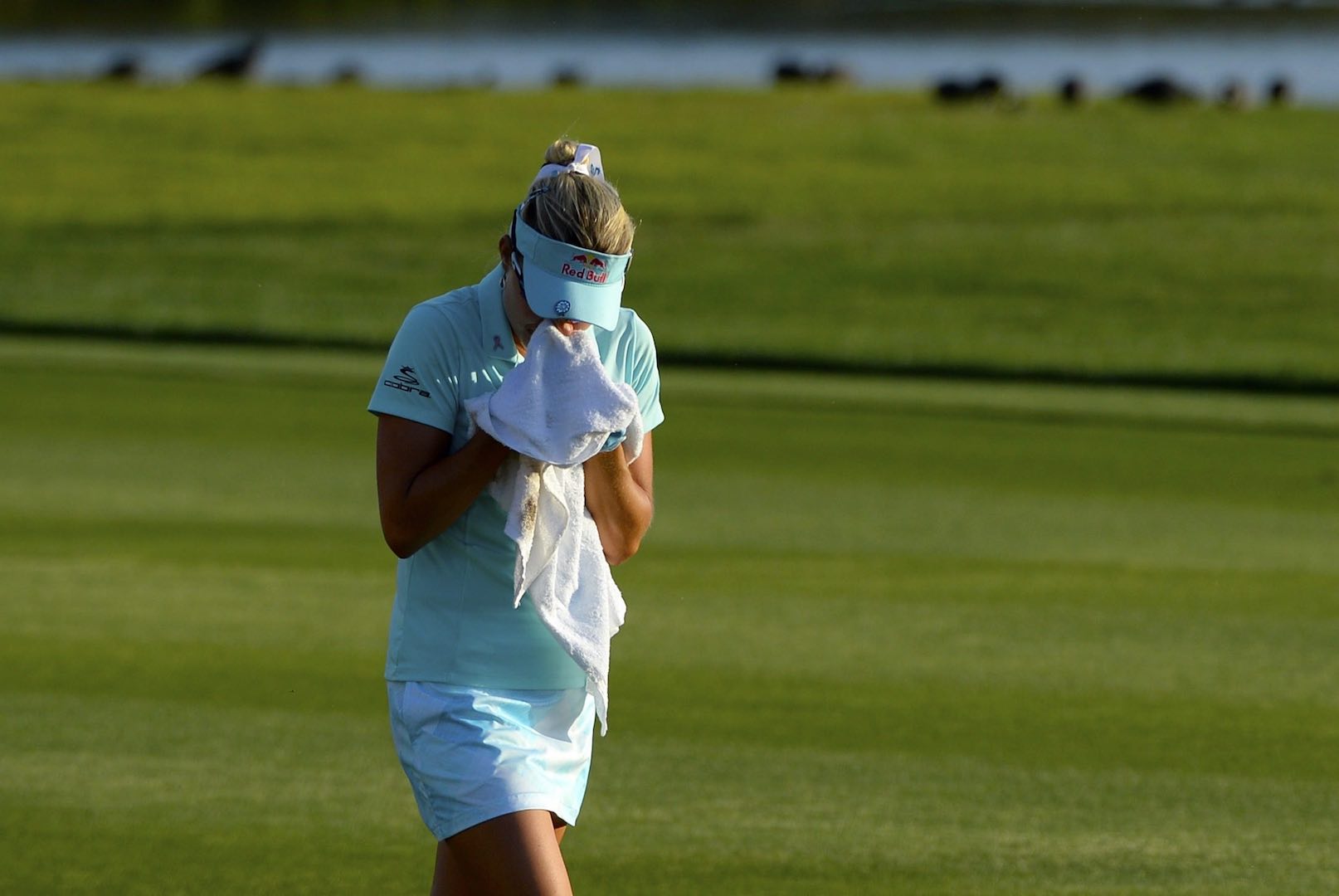 Lexi Thompson was heart–broken and in tears after being landed with a four–stroke penalty while leading the final round of ANA Inspiration. And to make matters worse, she then lost in a play–off to So Yeon Ryu.
The four–stroke penalty was incurred when she incorrectly replaced a marked ball in Saturday's third round. The mistake was spotted by a TV viewer, who then sat on the news before telling officals on Sunday! 
It was only on the 12th hole that Lexi was told off her penalty, when she was  leading the ANA Inspiration by two shots. 
She managed to birdie the 18th to force a play–off which Ryu won at the first hole. 
She missed a 20–foot eagle putt on the last that would have given her the victory she so rightly deserved, but it was just not not to be. 
As for the incident itself, Thompson appeared to put a marker at the side of her ball on the 17th green before lifting it and replacing in front of the marker prior to a putt of less than two feet.
https://www.youtube.com/watch?v=g71k-TYJONU
The LPGA said she "breached Rule 20-7c (Playing From Wrong Place), and received a two–stroke penalty. She incurred an additional two-stroke penalty under Rule 6-6d for returning an incorrect scorecard in round three." 
"Is this a joke?" Thompson said after being informed by a rules official, before making birdies on three of the last six holes to force the play–off.
"It is unfortunate with what happened, I did not mean that at all, I had no idea that I did it," Thompson told the Golf Channel.
"I had to regroup myself, my caddie helped me out tremendously, we have a great relationship. I tried to gather myself and I made a great putt at 13.
"But it's all to the fans, they helped me get through the rest of the round and I thank them a lot.
"I learned a lot about myself and how much I have in me. I wasn't expecting what happened today to happen and I will learn from it."
Ryu, who claimed a second major title because of Lexi's penalty,  admitted her win did not feel right.
"I cannot believe the situation. I didn't even check the leaderboard, Lexi was playing so well. I didn't expect it," she said.
"It hurts me as well, it is a weird feeling but at the same time I am proud of myself."
The LPGA issued the following statement: "On Sunday afternoon, the LPGA received an email from a television viewer that Lexi Thompson did not properly replace her ball prior to putting out on the 17th hole during Saturday's third round of the ANA Inspiration.
"She was immediately notified of the breach by LPGA Rules Committee in between holes 12 and 13 of the final round."
LPGA Tour rules official Sue Witters insisted no other option was available.
"What's my choice?" she said. "A violation in the rules and then it would be the opposite story: Oh, they knew, why didn't they do anything about it.
"I can't go to bed tonight knowing that I let a rule slide. You know, it's a hard thing to do, and it made me sick to be honest with you."
But former Ryder Cup captain Bernard Gallacher told BBC Radio 4's Today programme that  "the LPGA had the power to dismiss that person (the TV viewer), they should have completely ignored it".
What an utter farce, and a terrible injustice for Lexi. I feel almost sick writing this. Just when we thought that the rules of golf were being properly addressed, this side–winder comes along and blows up the game! 
Related: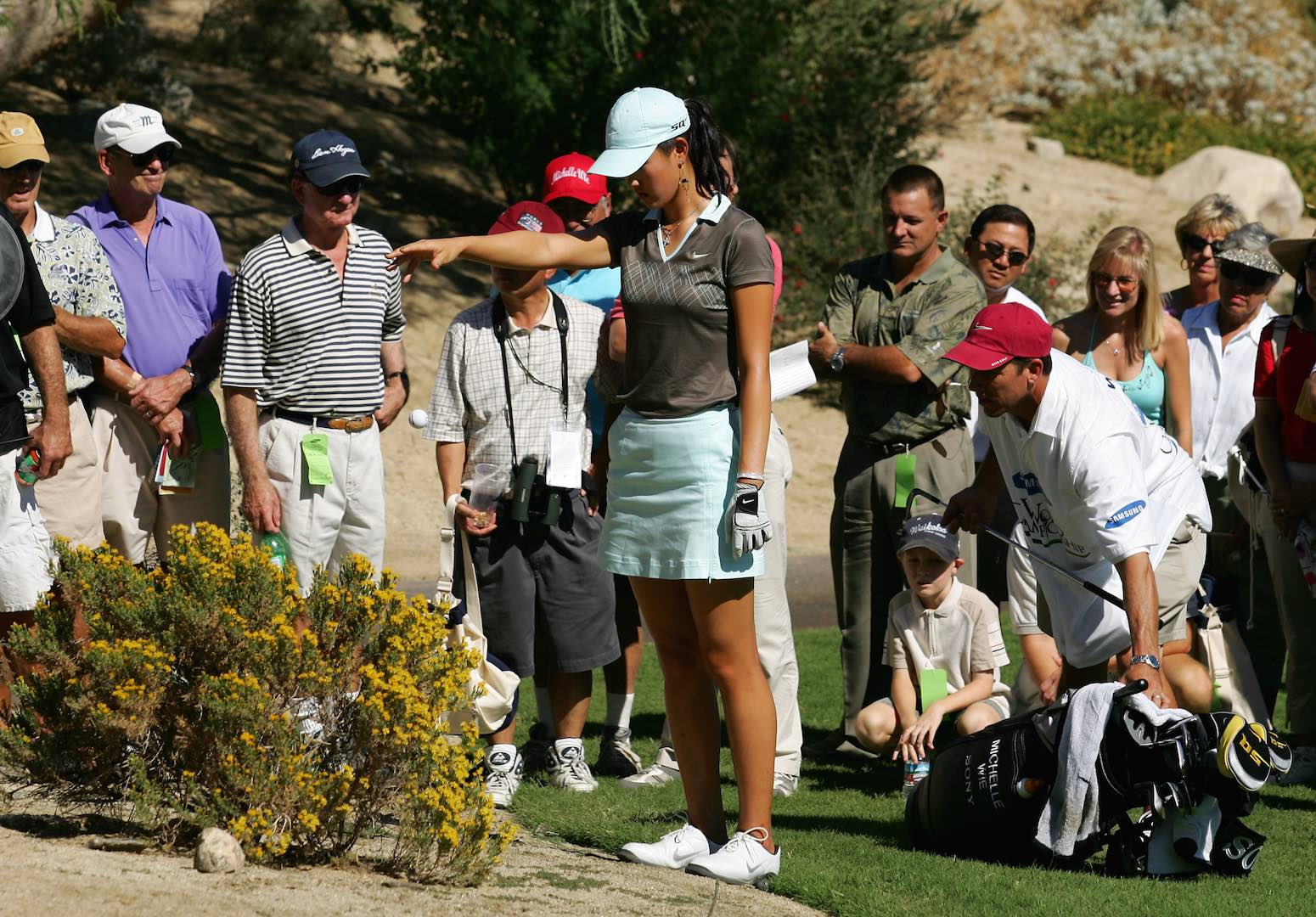 TAGS: Lexi Thompson, ANA Inspiration, Rules Violation, Bernard Gallacher, News, 2018