News
Nov 6th, 2016
Keith Pelley prepared to make Ryder Cup selection changes
Following Hazeltine defeat
Words: John Dean Photography: Getty Images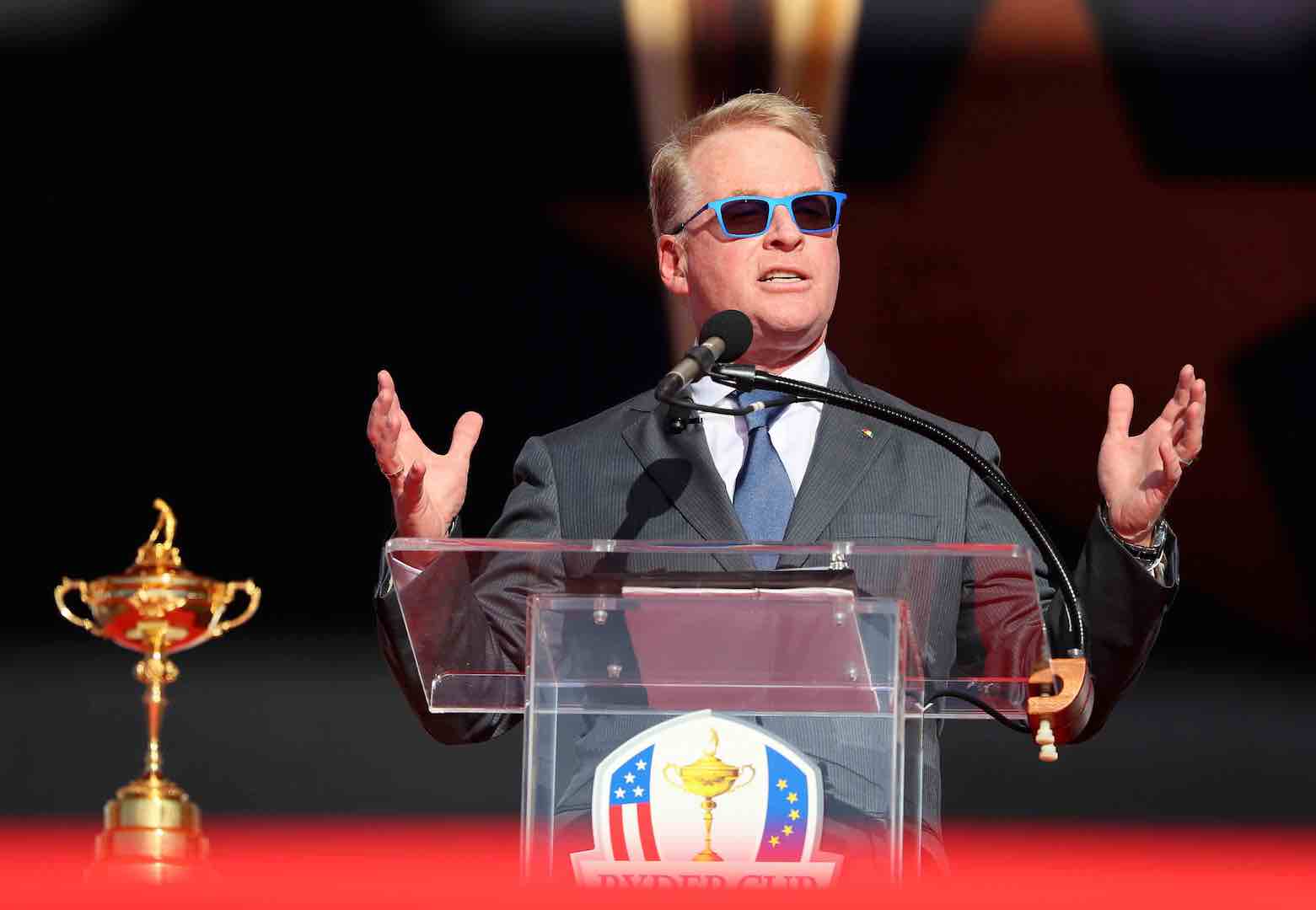 European Tour chief executive Keith Pelley insists he will not be afraid to change the rules regarding Ryder Cup eligibility following last month's defeat at Hazeltine.
For a start, as only European Tour members can play on the team, DC could not select Paul Casey who gave up his membership to concentrate on the PGA Tour. Casey has been coming right back into form, and is now back at World No 12. His experience was sorely missed.
Pelley believes it is his responsibility to make the Tour an attractive enough proposition that players will choose to play on this side of the Atlantic, rather than be forced to do so.
"We are always talking to our top players," said Pelley. "We are always listening to what they have to say. We also want to have the best possible team at the Ryder Cup.
"We are having discussions regarding the qualification system now. We will continue to have them. We will have them with our players. We will have them with our tournament committee and our board over the coming weeks and months.
"We will adjust the Ryder Cup qualification if we feel that we need to. We won't be afraid to make the changes.
"I would say that part of our job at the Tour is to get players to come and play because it is a terrific place to play. We play at world-class resorts, like here in Turkey. We play on great golf courses in great cities. To be a world-class player, the European Tour is a fantastic place to be.
"Our job as the gatekeepers of the Tour is to provide bigger purses, greater experiences and greater courses so that the players want to play here and play here more than they need to just to stay a member and so be a Ryder Cup player.
"The Ryder Cup is a critical component of our tour and it is a sensational event. But it shouldn't be the only reason why someone wants to be on our tour. That's our job at hand right now."
Both Rory McIlroy and Lee Westwood have joined in the debate, with McIlroy asserting that Casey's absence "definitely hurt us", and Lee affirming that the best 12 players should be in the team, regardless of where they play.
''At the end of the day, you're still European and you still have the passion to play for Europe and represent them," Westwood said.
"If you prove that you're world class on, say, the PGA Tour and not the European Tour, why should that have any bearing on whether you can play or not?''
We are with Lee on that one, and we know just how passionate Paul Casey is about Ryder Cup, even though he knew he was absenting himself from selection by choosing to focus solely on the PGA Tour. But he's got a new wife, and a young family, so it has to be his shout.
Related:
Why the stars are skipping the World Cup of Golf