News
Jul 7th, 2015
Keeping up with the Rose's
Andres Iniesta takes his first golf lesson from Justin Rose
So Barcelona legend, four times Champions League winner, and World Cup winner Andres Iniesta had his first golf lesson last week at the Costa Smeralda Invitational, a spectacular new event played in Sardina. A raft of stars played at the event, but it was Andres Iniesta who got got his first taste of golf at the tournament taking place at the Robert Trent Jones Snr designed Pevero Golf Club, taking his first lesson from former US Open champion and tournament host, Justin Rose. We caught up with him after his lesson.
So what's Justin Rose like as a golf instructor?
I had a great time. It was a real pleasure and privilege to have Justin as my coach. I enjoyed meeting him and the lesson. 
Do you see golf as a sport that you might play more in the future?
"Yes. I've always seen golf as a good sport for me - very precise, with much concentration. In the future who knows what happens, but like many other sports it's a sport that I'd like to play."
There are a lot of famous names from the world of football here. Would you like to play the next Costa Smeralda Invitational?
That would be great! Who knows if next year or in the future but yes. I'd love to come back to his beautiful course in Pevero. The tournament has great people and seems a lot of fun.
Is this your first visit to Costa Smeralda?
No – I've been coming here for 5 years. I love it here. It's a beautiful place to holiday with the family and relax.
When you are on holiday do you do any other sports?
No – I'm here to relax. Before the start of the season, I may start to do a few runs but nothing else. It's holiday! 
You've been coached today by Justin Rose. Do you see a future in football coaching?
Who knows! Right now I'm thinking about the present. I'll always want to be in football though as it's my life. Maybe.
Justin today showed his football skills. Does he have a second career in football?
Yes why not. His keepy uppy was quite good!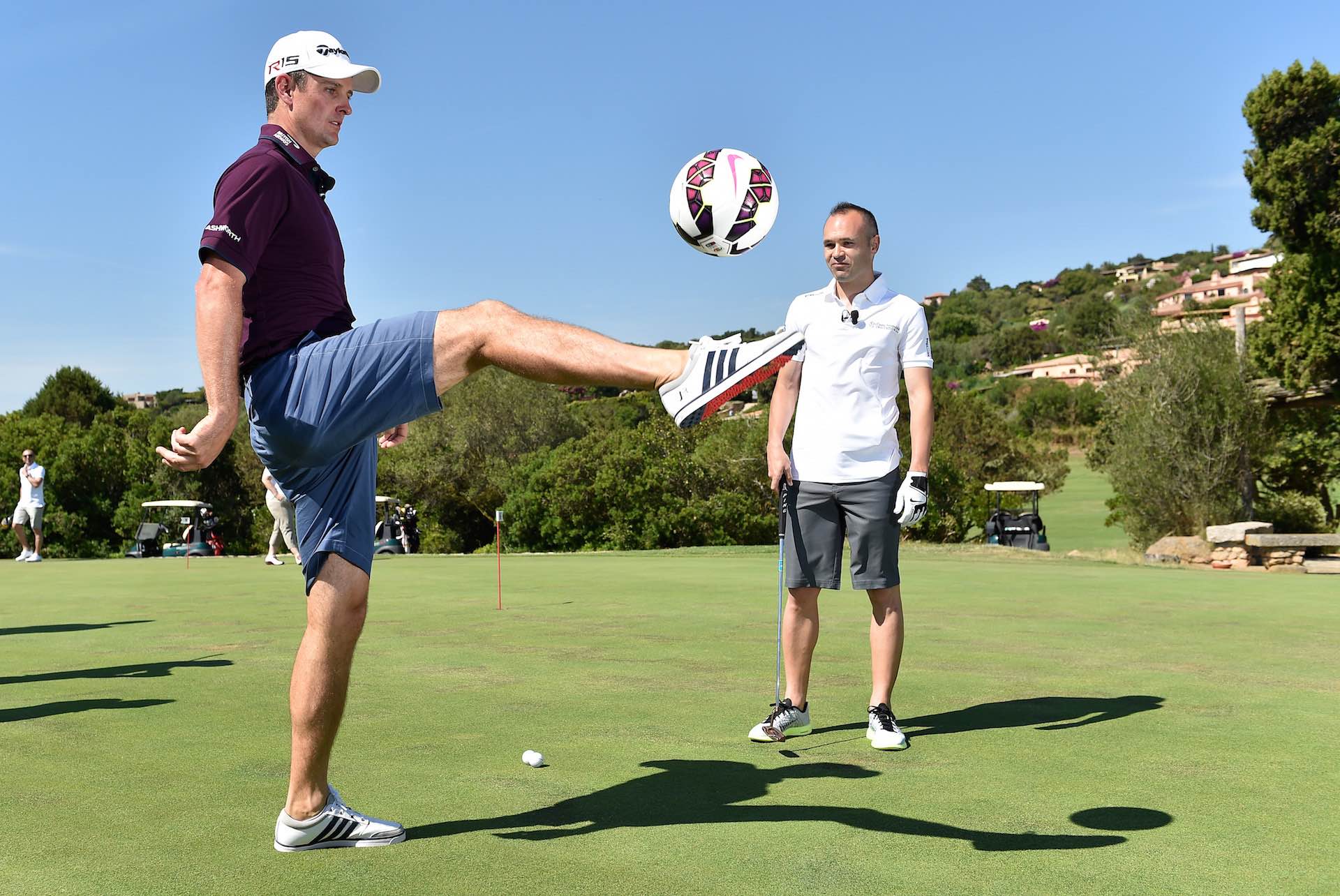 TAGS: Football, Footballers Drives, Andres Iniesta, Justin Rose, News, 2015