News
Dec 18th, 2015
Jordan's Putter
For sale on eBay
Words: The Brigadier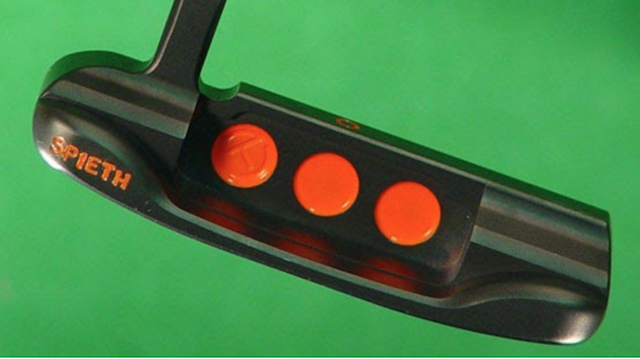 A Scotty Cameron prototype built for Spieth during his time at the University of Texas is up for sale on eBay. And it will only set you back a mere $17,999.
The "tour black" finish prototype has a plumber's neck and a Anser-style head, and was built to Spieth's circa-2011-2012 specs -- 34 inches long, a 75-degree lie angle, and 20-weights in the head.
The paint fill is done in Longhorn orange, at the putter has several personalized stamps -- "Spieth" on the bumper, and "R&D Proto Concept 1" and a tour rat on the sole.
The seller says the putter has been verified by Scotty Cameron, and the auction listing provides a copy of the certificate of authenticity.
We think $17,999 could buy you a lot of putting lessons, and that's probably where your money is best spent.