News
Feb 10th, 2017
Jordan Spieth calls autograph hunters scum
After getting harangued at AT&T Pro–Am
Words: John Dean Photography: Getty Images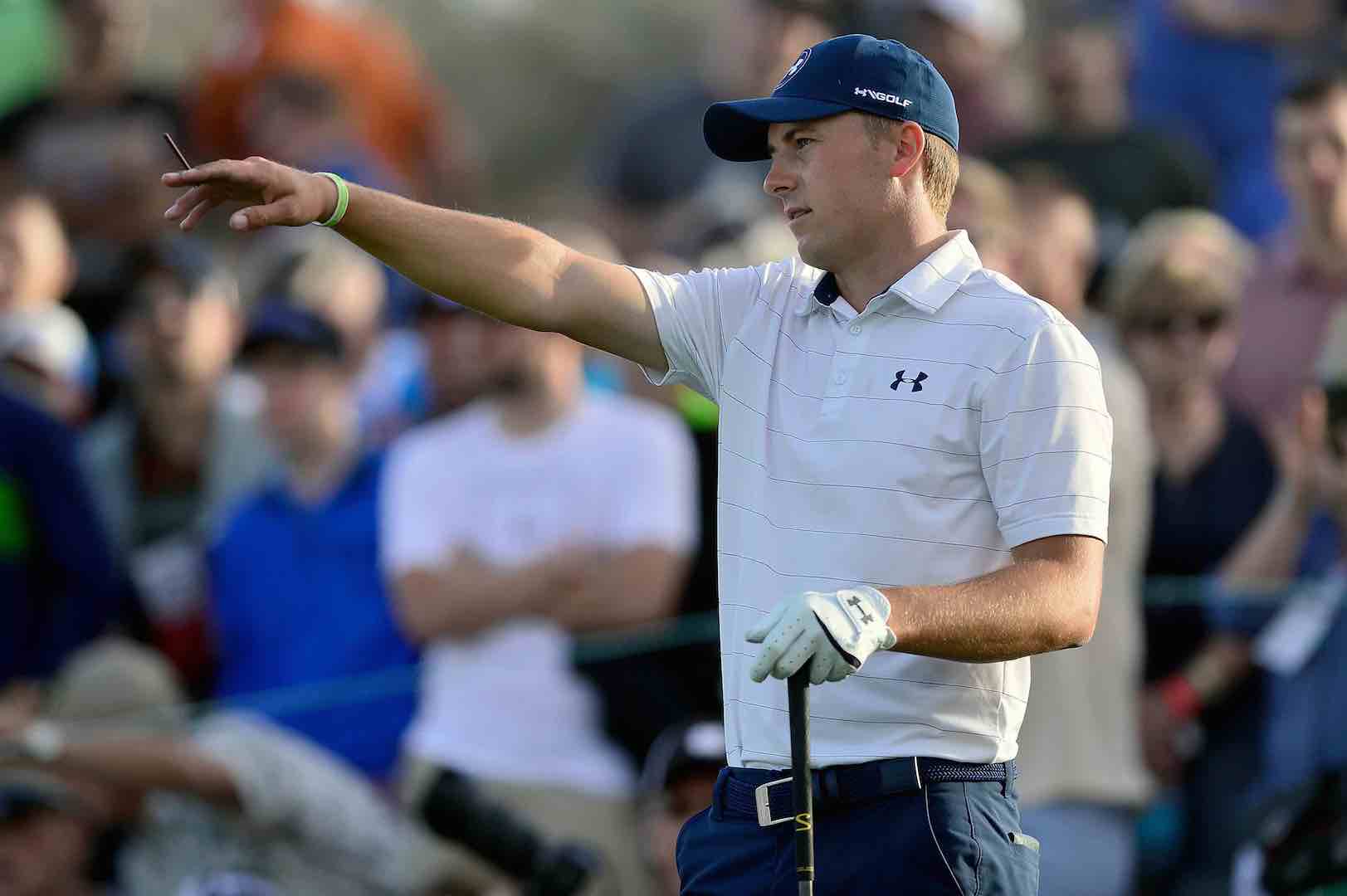 Jordan Spieth confronted a group of autograph seekers after they became abusive when he refused to sign objects for them ahead of the Pebble Beach Pro–Am, and used some strong language to make his point.
The incident happened after Spieth walked off the 18th green yesterday after his practice round and stopped to sign autographs for kids.
A number of adults, who Spieth thought were professional autograph seekers, became abusive when he refused to sign for them.
"It's not really worth me spending time arguing, but I'm just not really appreciative of people who travel to benefit off of other people's success," Spieth told reporters after the incident.
"I enjoy signing and I sign for kids whenever we get the chance. But these guys have these items that you've already seen online.
"Our team keeps track of that kind of stuff, and these guys just have bags of stuff to benefit from other people's success when they didn't do anything themselves. Go get a job instead of trying make money off of things we've been able to do.
We like to sign stuff for charity stuff or for kids or... and if you ask anybody universally it's the same way, it's just, they frustrate us."
"So I turned around and one of them dropped an F–bomb in front of three kids, so I felt the need to turn around and tell them that that wasn't right.
"And a couple of them were saying, 'You're not Tiger Woods, don't act like you're Tiger'. I mean, it's just like, 'Whatever, guys. You're still trying to benefit off me and I'm not even Tiger Woods. So, you know, what's that say about you?'.
"I was just a little frustrated at the end and I didn't appreciate the language that was used and just some scums that just, it just bothered me."
Related:
Justin Timberlake loses out to an ace at AT&T Pro–Am