News
Aug 6th, 2016
Jim Furyk shoots a 58!!!
27 on front nine!!!
Words: Daniel Owen Photography: Getty Images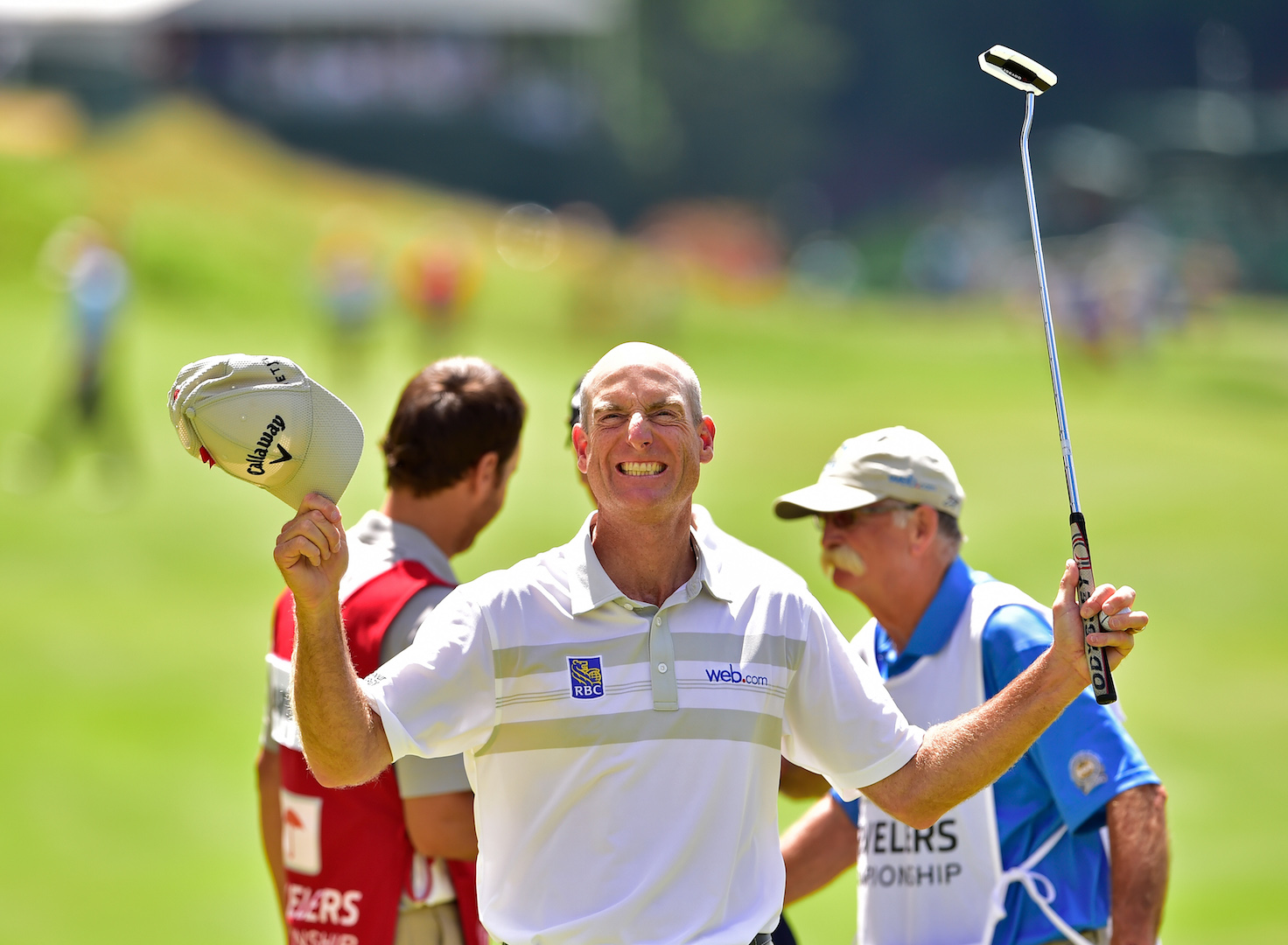 Jim Furyk, our favourite Sam the Eagle lookalike, has just shot a 58 at the Travelers Championship. Starting the round at +1 Furyk blitzed the front 9 in just 27 shots. We'd be happy with 27 putts! Furyk shot a 59 back in 2013, making him the only player to break the 60 barrier twice on the PGA Tour! Check out the highlights.
https://www.youtube.com/watch?v=ywctGXDNUus
"There's a lot of rounds by a lot of great players ahead of me that never reached 58, so I'm going to hold that record alone," Furyk said. "To hold it here on the PGA Tour is phenomenal. To have a little small piece of history is something you dream of."
Furyk birdied the second, and then kick started his round with a hole out on the third for eagle. He made seven straight birdies from the 6th hole, to the 12th. 
He made another birdie on the 14th, and actually lipped out for a birdie on the 295 yard short par four 15th. A birdie on the 16th got him to -12 for the round, canning a beautiful putt from distance. 
17 was a solid four, leaving just the 18th to get through to break 60. He had only missed one fairway all round, and smoked one down the centre off the tee. He hit a great approach shot, that to our eyes looked a little unlucky as it just stopped on a diem. He had around 20 foot left, and put a really solid effort on the putt for 57, going past the hole, just missing on the high side. Furyk calmly rolled in the putt for a 58 and history.
When asked how 58 felt, Jim Furyk simply said  "One worse than 57", before manically laughing like the Joker. When Furyk's caddy, Tiger's ex bag man Mike Fluff Cowan was asked the same question, he responded "one better than 59."
The crazy thing is he was so far down the field that the leader Daniel Berger was still six hours from starting his final round. Furyk had jumped up 65 places to fifth at the time of writing.
https://www.youtube.com/watch?v=ywctGXDNUus
TAGS: Jim Furyk, 58, Traveler's Championship, PGA Tour, Record, One Worse Than 57, News, 2016