News
Jun 24th, 2020
Graeme McDowell to miss Travelers Championship
As caddie tests positive for coronavirus
Words: GolfPunk Photography: Gettty Images
Graeme McDowell is the second player to have to pull out of the Travelers Championship after his caddie Ken Comboy tested positive for COVID-19. Given the proximity player and caddie have been in for the last couple of weeks there is a risk the man from Northern Ireland may also have contracted the virus.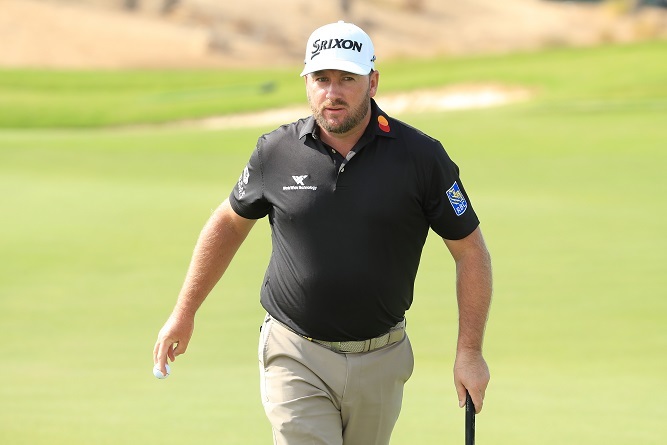 "For the protection of the field and for my own physical and mental well-being, I'm going to take a test tomorrow morning then jump on a private plane," McDowell told
Golfweek
.
Comboy suspects he contracted the virus on a commercial flight following the Charles Schwab Challenge in Texas. McDowell's private jet was full and so the bagman took the trip to Orlando on a crowded plane.
McDowell tested negative on Monday and although admitted to feeling tired has not shown any other symptoms.
"I'd been through a huge amount emotionally and mentally, and a couple of weeks back into it after a few months off you're going to be a little tired getting your golf legs back," he said. "But the alarm bells have started to ring now that Kenny has failed this test.
"We're a close-knit team. We roomed together last week; we spent six hours in a car. He's carrying the virus so in some way I have to be carrying it too."
Several players and caddies including Brooks Koepka that have been close to McDowell in recent days will undergo tests as a precaution.
Although he received a negative test, the man from Northern Ireland's priority was to protect his fellow players and caddies in Hartford. "I'm just uncomfortable being here," he said.
The Tour had requested that McDowell has a test every 48 hours and he is unlikely to play again until at least the Workday Charity Open in Ohio in two weeks.
And another thing...
US PGA Championship to go ahead