News
May 9th, 2016
Jesper Parnevik wins on Champions Tour
Give that man a cigar and some volcanic dust!
Words: Tim Southwell Photography: Getty Images
Jesper Parnevik won his first Champions Tour event last night at the Insperity Invitational, shooting a blistering last round 67 to win by four shots at Woodlands Country Club.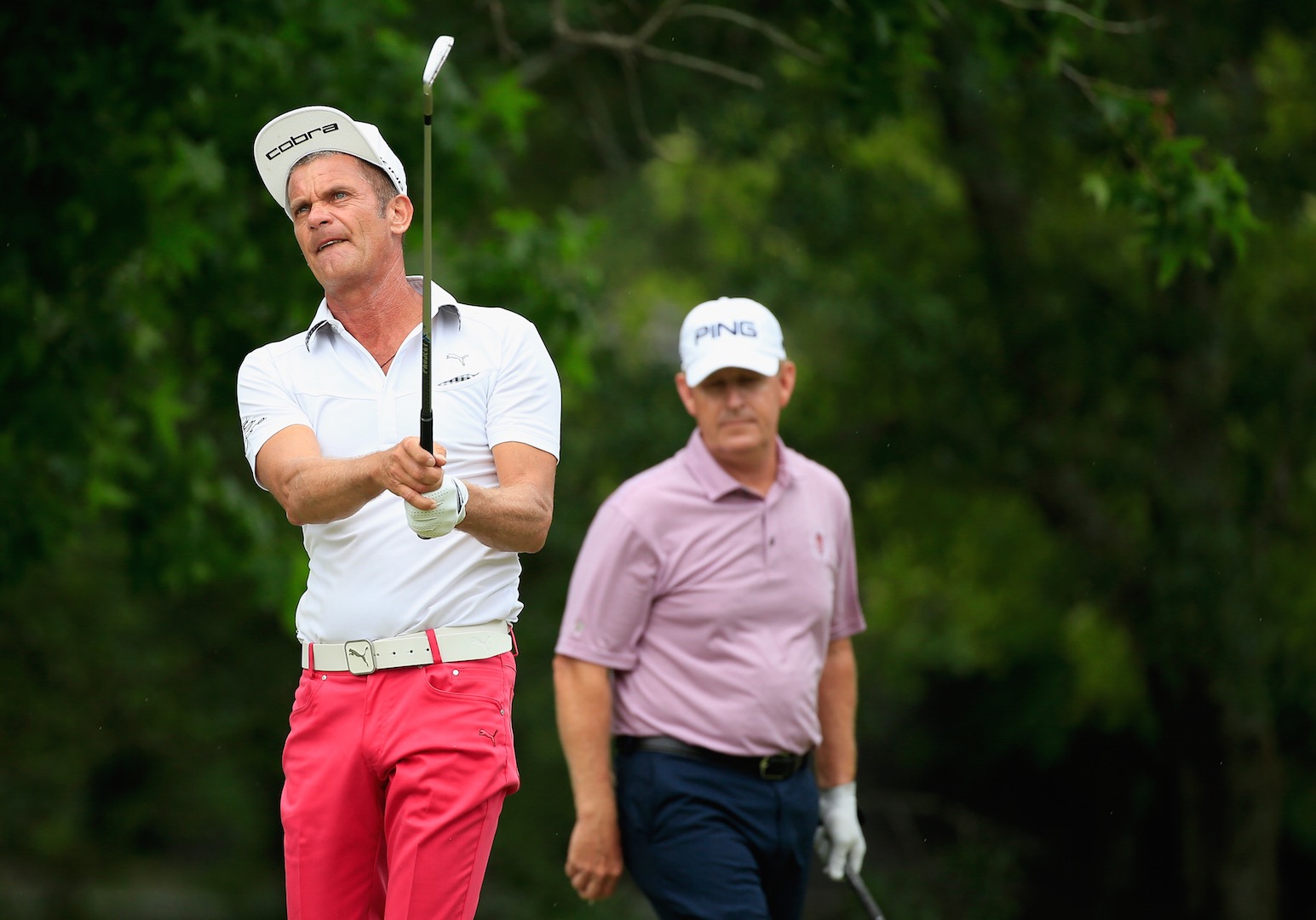 Jesper
Original GolfPunk Jesper Parnevik has had his fair share of problems over the years. Has had boating accidents, segway accidents, various surgeries and been forced to take almost a year out of the game on more than one occasion.
His last win came 15 years ago and you could hardly blame him for putting his attentions elsewhere, notably smoking big cigars, eating volcanic dust and starring in his own reality TV show The Parneviks.
So no one was as surprised as him when he found himself in contention to win in his first season on the Champions Tour. Trailing to Jeff Maggert after four holes, Jesper found himself with a two shot lead after birding the 9th. 9 holes later he'd recorded a four shot victory over Maggert, Mike Goodes and David Frost.
"It feels fantastic,'' Parnevik said. "I'm still in shock. When it's been this long, you don't even remember how it is.''
https://www.youtube.com/watch?v=eMleqBuC7cw
He did, however, remember that at his last win here in Texas – the 2000 Byron Nelson – he also wore pink trousers. In his pomp they were his Sunday signature, but he hadn't had cause to pull them on until yesterday when he donned a pair of hot pink units in honor of the tournament's Pink-Out promotion, and a white shirt.
"If you look back, the outfit will look exactly the same,'' he said. "I made a lot of money with those pink pants before, so I might be out here again with them.''
Jesper bagged the trophy, a Breitling watch and a cheque for $315,000. His family must have been over the proverbial? "They don't care if I win or lose or whatever,'' joked Jesper. "They don't even watch me play. Going to Hawaii (for the next Champions Tour tournament) is huge for them and it's going to be a lot of fun.'
"I thought I was never going to win again,'' said Jesper. "I pretty much thought about not play again because a lot of times if I hit 15 balls, I could not get out of bed the next day, it was that bad. So I was not even contemplating winning. I mean, it was more thinking about 'if only I could just keep it going to come out here and enjoy it out here'.
"But then all of a sudden, I get better and then – knock on wood – I have been feeling good ever since.''
There was a point when he would seriously not hit a shot for six or seven months. "It almost becomes the norm, you know?'' he said, "Six months isn't really that big of a deal.'
"I don't know if I would have been as keen or as eager to play right now if I would have played those eight years full-time, because, you know, you see a lot of guys get a revival almost coming out here and they kick start their career and they think it's fun again.''
Meanwhile, John Daly was hitting one irons off the tee in a remarkable display of self control. It worked too as he finished 17th. Further down the leaderboard Todd 'Staunch' Hamilton, the Troon Open Champion in 2004, finished 24th, Monty was 32nd, while Sandy Lyle and Little Woosie finished in a tie for 50th.
But the day was all about Jesper. Give that man a cigar. Oh, you have. Cheers.
Jesper Parnevik takes the Biscuit Tin Challenge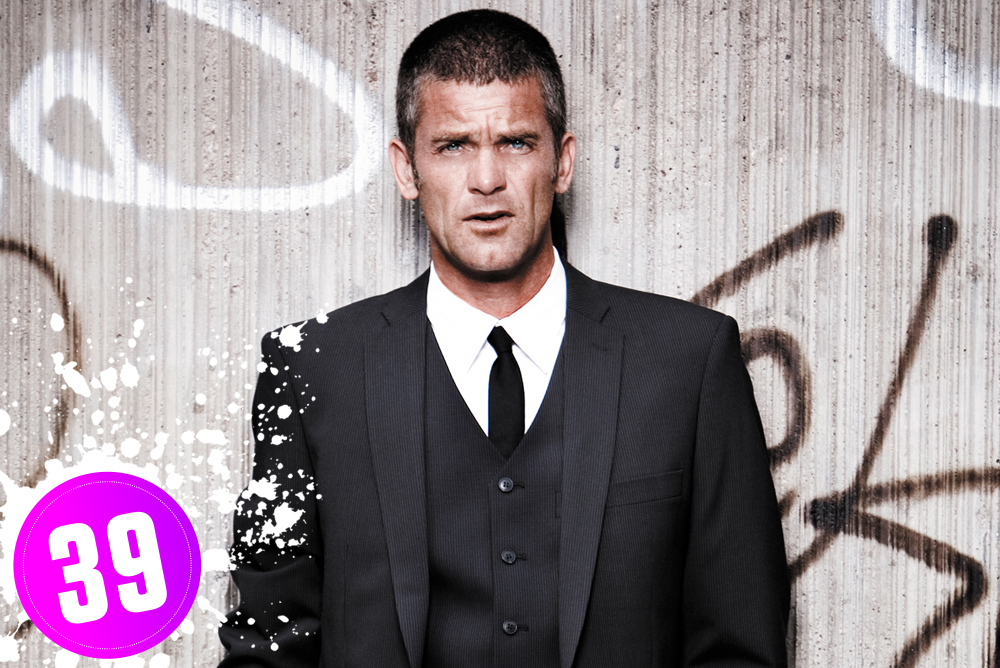 What's In Jesper's Bag?
Driver: Fly-Z+ Pro | 8.5° | Weight forward Fujikura Pro 53K X
3 Wood: KING LTD 3W | 13° |Aldila Rogue 60X
Irons: KING Driving Iron | 18° | Graphite Design DI 105X
Irons: KING F6 Irons (4-P) | Dynamic Gold Tour Issue X100 |
Wedges: Tour Trusty 50°, 55° and 60° | Dynamic Gold Tour Issue S400
Related:
Jesper Parnevik's daughter Peg launches stunning pop star career