News
Aug 1st, 2015
IT'S FLING TIME
Lacrosse Meets Golf
Words: The Brigadier
Fling Golf is a hybrid between lacrosse and golf, and designed to be played at all levels. Its easy entry level means that kids can get into it quickly and straight out on the course. But it is also designed for adults, and can be played in a four ball format just like normal golf - but a bit quicker.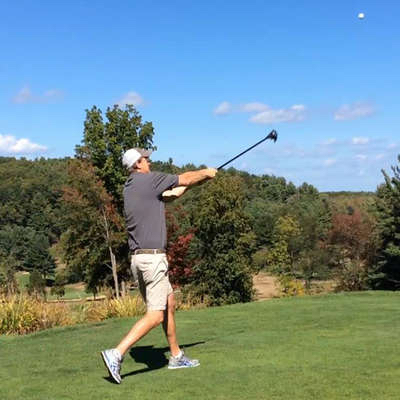 Launched in Summer 2014 the creators of the new game are claiming that it is already being played in over 40 states, several provinces in Canada, and even several countries in Europe.
The rules are pretty straightforward. You start on the normal tees, and use your Fling Stick to hurl the golf ball down the course. If you land in a bunker or a water hazard you take a one shot penalty. And when you get to the green you simply putt out as usual using the putting side on the Fling Stick. Simples as!
Someone who can drive a golf ball 220 yards, can throw a golf ball 170 yards with a Fling Stick, so the scoring is consistent with golf, as shots are made up because of accuracy and a lack of trouble in the rough. 
If there's one thing that can be said for golf, there's always some new idea bubbling up to get people playing. From widening the holes, to Foot Golf, to Disc Golf, to playing on bicycles, and motorized skateboards, we love a bit of innovation, but we still love our golf.
TAGS: Fling Golf, Lacrosse Golf, New Golf Game, News, 2015