News
Jul 4th, 2016
Is this the last Scottish Open for Phil?
Mickelson Issues heavy hint
Words: John Dean Photography: Getty Images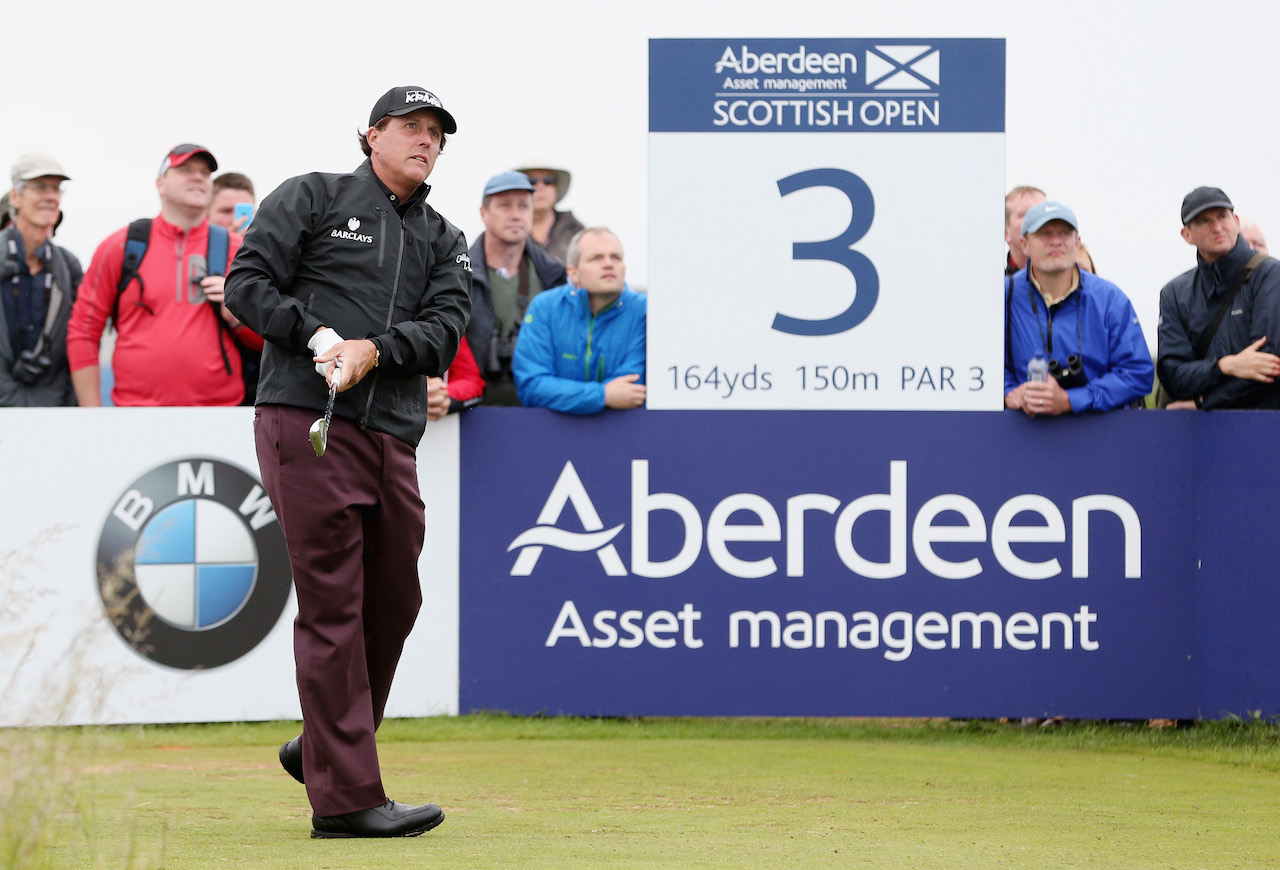 Phil Mickelson has happy memories of Castle Stuart. Back in 2013 he played there and won, and used his success in the Scottish Open as a springboard to winning The Open at Muirfield. But could this be his last appearance there?
Phil Mickelson has revealed to Golf Channel's Will Gray that this may be his seventh and final appearance at the Scottish Open. He doesn't want to have to learn a new links course every year is the reason behind this.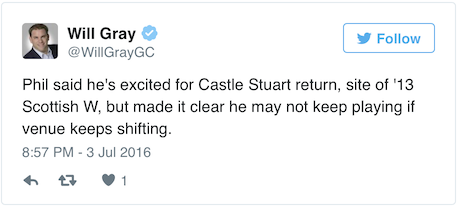 As the Scottish Open delberately lacks a permanent home, this will quite liking be our last sighting of Phil at this event.
The event will move to Dundonald Links next year, and it is the stated ambition of the European Tour and Aberdeen Asset Management to take the tournament to each corner of the country.
Martin Gilbert, Aberdeen Asset Management chief executive, saidat the time of the DunDonald's announcement: "Since becoming title sponsors of the Aberdeen Asset Management Scottish Open in 2012, it has been our ambition to complete the geographical spread of the tournament by taking it to Scotland's west coast following successful events at Castle Stuart, Royal Aberdeen and Gullane."
European Tour chief Keith Pelley also added: "Following this year's tournament at Castle Stuart in the north, this will ensure that Scotland's national Open is showcased as widely as possible across the country."
It will be a real pity if this is indeed Phil's last Scottish Open sortie, or at least until it returns to Castle Stuart. Watching Big Phil at the Scottish Open has become a fixture in my summer sporting calendar, and he will be sorely missed.
Related:
Click here or on the image below to read more about the new course coming to Castle Stuart