News
Feb 19th, 2019
How experimenting with new formats
Can help bring golf to a new audience
Words: GolfPunk
The $9 million one-on-one golf event, contested between Phil Mickelson and Tiger Woods over Thanksgiving Weekend in Las Vegas, was criticized from some quarters for being a vulgar spectacle.
But while the event came in for plenty of criticism, it may have opened the door for someone connected with the sport to devise a new format to bring the sport to a new audience.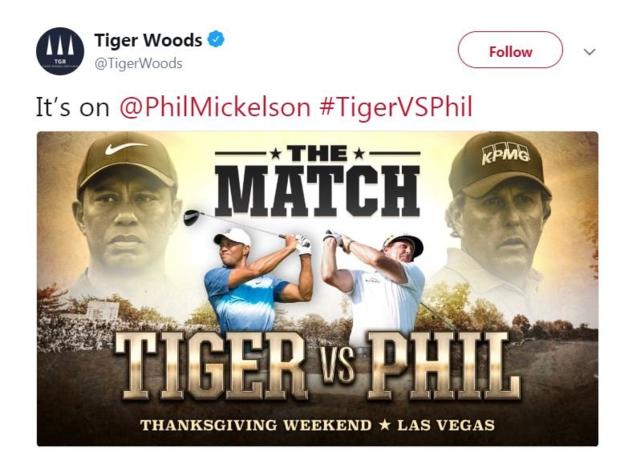 The big issue with Mickelson vs Woods was the fact that it was partly marketed as a similar matchup to those contested between friends on golf courses around the world. The introduction of side bets was supposed to help in that angle, but the fact that the prize money was put up by a commercial third party meant there really wasn't anything for either player to lose, other than bragging rights.
The match was promoted almost as if it was a big-time world title fight, with preview films, trash talk and plenty of dramatic promos. Clearly, it was done to appeal to a wider audience, not least, casual sports bettors, with many of the sites offering the #1 Bonuses for Canadians expected to see a flurry of activity amidst mainstream interest. Today, we explore some other ways in which golf could open itself up to attract more fans.
TARGET YOUNGER PLAYERS/VIEWERS:
In this day of Twitter, Snapchat and Instagram, where people consume media in bite-sized chunks, the long-form format of major golf tournaments can be something of a slog by comparison.
Much like the way cricket brought in one-day cricket, then the Twenty-20 format to supplement the traditional Test Match format, golf could certainly look to do something similar to bring in new fans who, once they're bitten by the golfing bug, will eventually progress to enjoy and appreciate the longer-form version of the game.
Stats have been an integral part of the game, but more aggressive use of statistics to build up player profiles and more comprehensive integration of stats into broadcasts to bring it closer to what we see from NFL, MLB and NBA games, would help tap into the younger audiences who watch other major sports.
Greater interactivity during broadcasts and more investment into building up and promoting the players' personalities and skillsets through social media, YouTube etc would also help foster a stronger connection between the players and the fans.
COLLABORATE WITH OTHER SPORTS/SPORTS STARS:
One of the great things about golf is the fact that sportsmen and women from a host of different fields enjoy a round or two when they're not competing in their day jobs. And who wouldn't love to see the likes of former Dallas Cowboys star Tony Romo commentating his way around a Pro-Am tournament, mic'd up and sharing banter with his NFL commentary partner - and golf commentary veteran - Jim Nantz?
The Pro-Am and Pro-Celebrity scene is one area that could bring more fun to the game, especially if the sport's big names could be attracted to join in. We already see events like this on our screens from time to time, but with more promotion, a short-form, TV-friendly format and as much interaction as possible between the players, the commentators and even the viewers via social media, there's a chance more people could get switched on to the social side of the game.
Anything that brings the personalities of the players to the fore, while opening up the sport to fans from other sports, can surely only be a good thing. 
COMPETITION IDEA: THE TOPGOLF CHALLENGE:
Contested during one of the holiday weekends in the US calendar, The TopGolf Challenge would give fans a different look at the personalities and skills of the world's top golfers, as a select field does battle in Las Vegas in a special target shooting event at the spectacular floodlit venue.
Ideal for a primetime TV slot, the players would be filmed mixing together in a relaxed, banter-filled night of fun.
Crossover appeal for the event could be increased by the addition of celebrity players to turn it into a pro-am event, with a top pro pairing with a celebrity player.
AND FINALLY...MAKE THE RYDER CUP AN ANNUAL EVENT:
The greatest show in golf is also the tournament that captures the imagination of more non-golf fans than any other tournament in the sport. Turning it into an annual affair would guarantee a more closer-knit narrative between the competing teams and ensure more mainstream interest beyond the usual golfing audience.
There will be calendar issues to overcome, of course, but the upside would appear to outweigh the negative and ensure that at least one major golf event becomes must-see TV for all sports fans. 
And Another Thing!
7 Of The Best Drrivers for 2019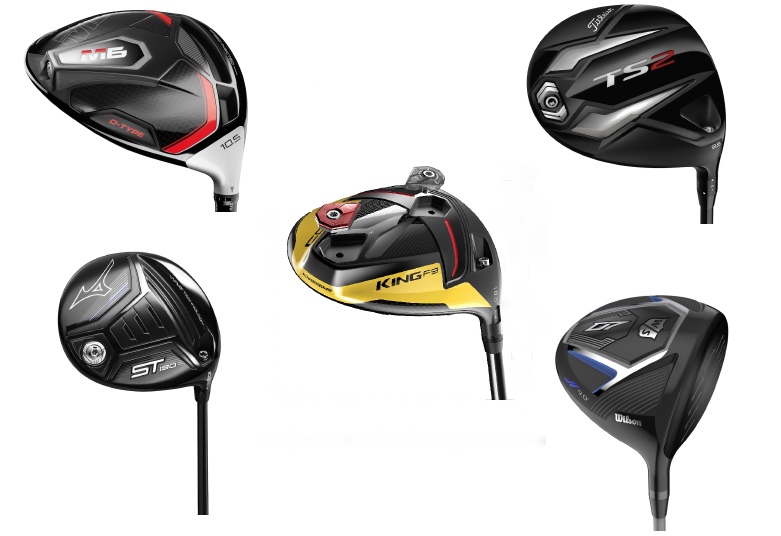 TAGS: Players, Tournaments, Golf News, Golf Latest, Topgolf, Ryder Cup, Tiger Woods, Phil Mickelson, News, 2019