News
Mar 24th, 2016
Gordon Strachan's golf nightmare
No wonder he prefers managing Scotland to playing pro ams!
Words: Tim Southwell Photography: Getty Images
Despite Scotland's ultimate failure to qualify for the 2016 European Championships, Scotland manager Gordon Strachan still maintains that managing his country, even under the most trying of circumstances, is better than playing golf. And specifically, Pro-Am golf at the BMW, Wentworth, where he teed off in front of 15,000 people last year....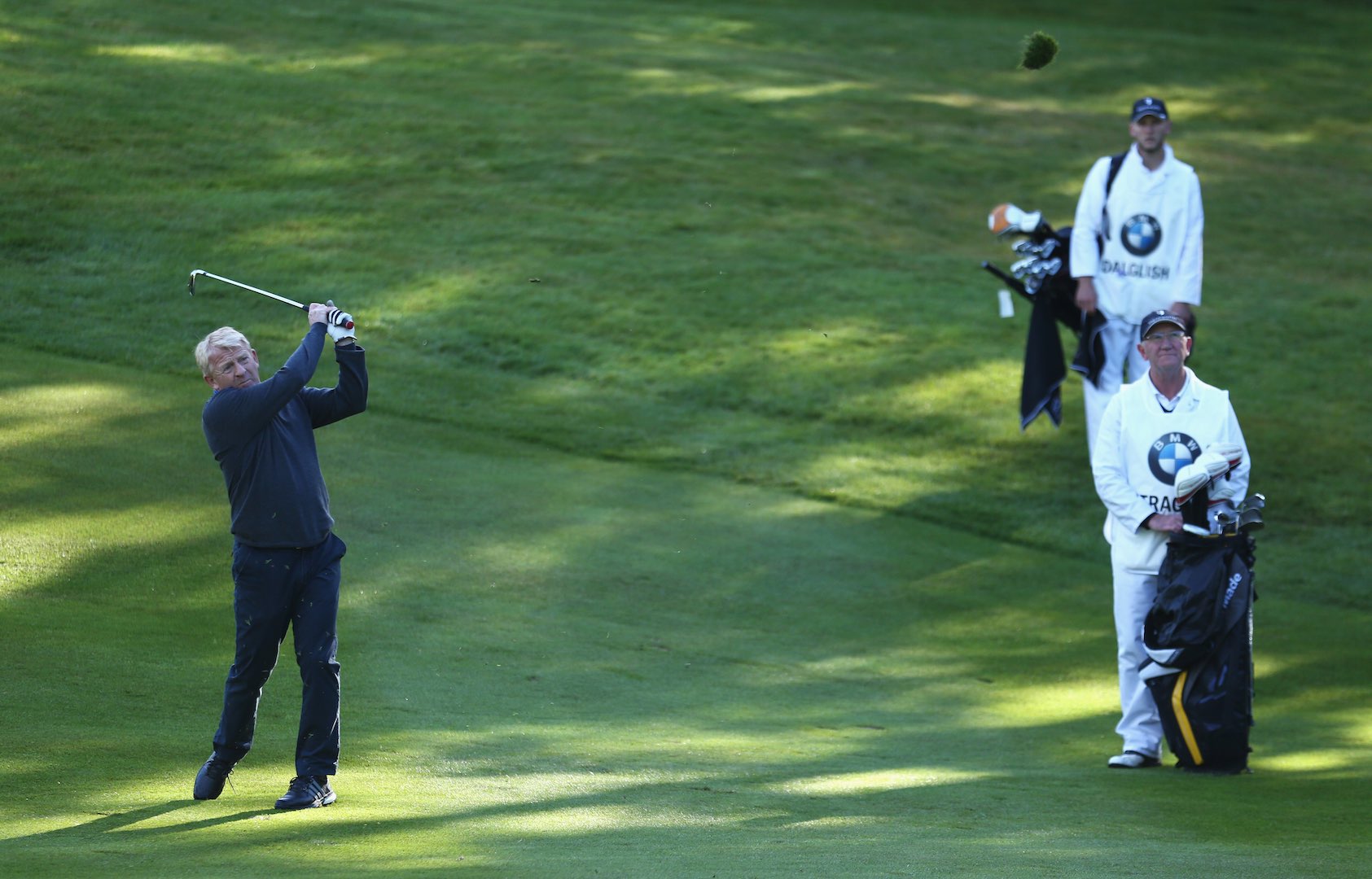 "Maybe if I play McCormack at number 10 and see if Souness & Dalglish fancy a comeback..."
"You must be joking," he said, when asked whether he wished he had chosen an easier
life than to carry the hopes of five million plus people. "It drives me crazy playing golf, literally crazy. I played in that BMW thing [BMW Championship Celebrity Pro-Am] with Graeme Souness and Kenny [Dalglish] in front of 15,000 people – never again.
"I literally thought I was going to collapse with stress. Seriously. This is far easier. I understand what I am doing here, I like who I am working with. I didn't like 15,000 people waiting to see where I was going to slice the ball. That was not funny. I could not do that for a living."
"How's your Pro Celebrity Toss The Caber TV idea going, Graeme?"
It remains to be seen how much Strachan will prefer football management to golf when the World Cup qualifiers get under way in September. Just in case you've forgotten, Scotland have been drawn in the same group as, you guessed it,... England.
Gordon Strachan has a golf handicap of 11 and can often be seen enjoying the delights of La Manga's three quality golf courses.
"This is how far Scotland were from qualifying for the Euros, John... John?...."
Related:
Gareth Bale building golf course in his back garden!