News
Oct 17th, 2016
Golfer needs new clubs for Special Olympic dream
Gifted autistic golfer needs a hand
Words: John Dean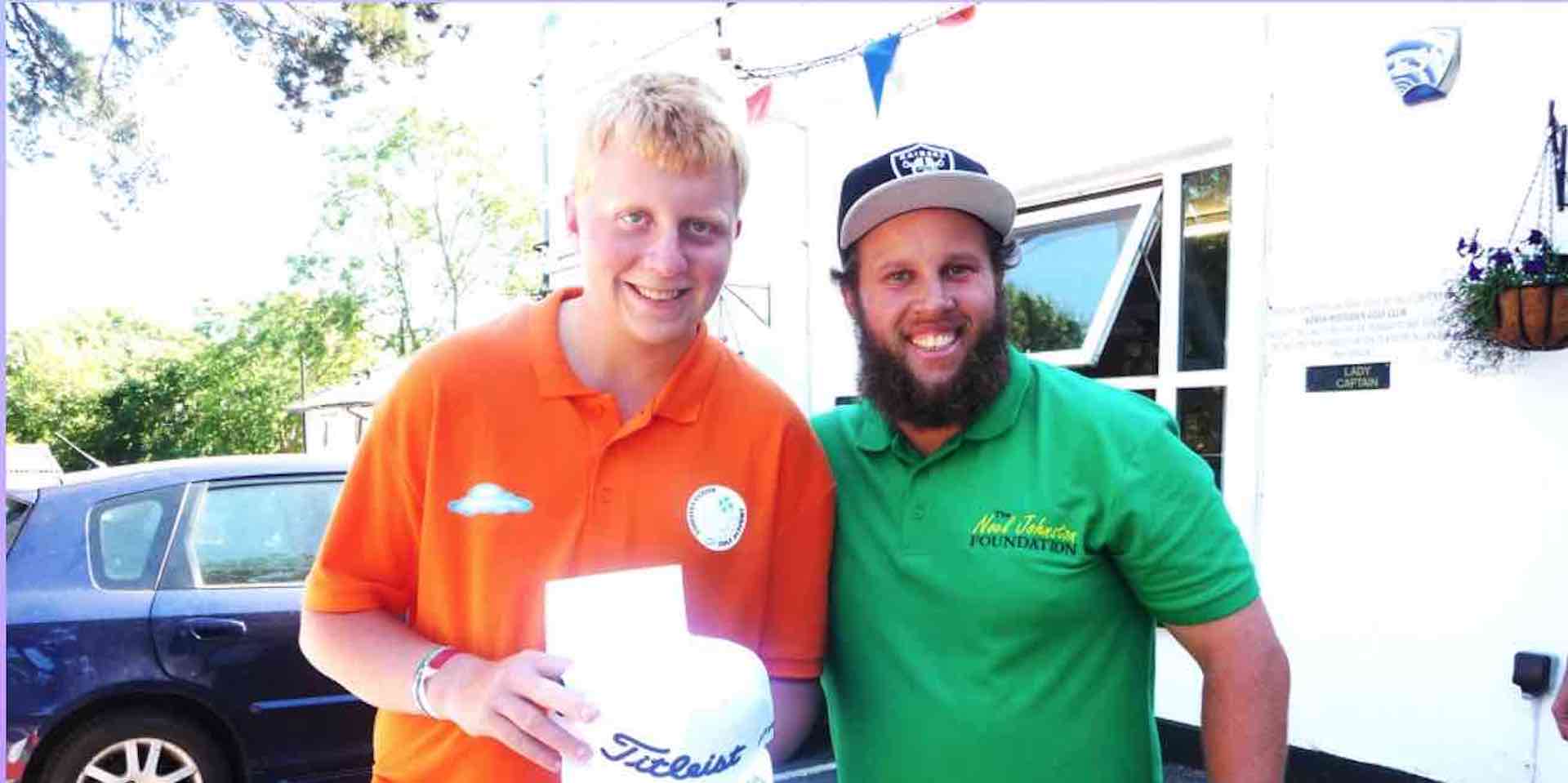 A 16-year-old boy from Hampshire is desperately trying to raise funds for a bespoke set of golf clubs that will help him to progress in the sport he loves.
Warren Clark, who has autism, learning difficulties, dyspraxia and dyslexia, conditions that affect his balance and long term memory, has been playing golf since he was 10-years-old.
He's excelled at the sport gaining a handicap of nine, playing at Salisbury and South Wilts Golf Club, and representing England at disabled golf.
Warren has now set his sights on playing in Great Britain's Special Olympics, which will be held in Sheffield, in August 2017.
But despite his success and his obvious talent Warren fears that he may have to give up the game that has given him so much.
As his mum, Dawn, aged 43, explained: "For the last two years Warren has been playing with clubs that are not suitable for him. He's now over six feet tall and his original clubs are no longer the correct size. He's started to get frustrated when he's playing and I don't want it to put him off."
Ben Christey-Clover, a PGA professional who has coached Warren, agreed. He said: "Having oversized clubs, with special grips which help him to remember where to put his hands, will help him to hit the ball as well as he can.
"The ones that he used when I worked with him rapidly improved his game. Everything that we can provide to make Warren's golf easier and better is really important for his development and confidence.
"Warren is a great lad, who just loves everything about golf and wants to be the best he can. Custom fit clubs will help him to achieve this."
The nature of Warren's disability, together with his size, means that the clubs need to be adaptable. "The clubs need to have bigger, brighter, oversized heads on them, so that he can see them clearly and align them more easily," said Dawn.
"He also needs longer shafts that can be altered as he grows. This means he will be able to lengthen the shafts easily without having to re-shaft all of his clubs."
Unfortunately, there is a considerable financial barrier to Dawn and her husband, Michael, purchasing the clubs that Warren needs. As she explained: "The clubs he needs are perfectly designed to improve Warren's game. However, whilst I know it would take him to the next level, they don't come cheap and the full set of irons and woods cost over £2,700, which is way beyond our budget."
Dawn says that her son plays every day and that if he doesn't he becomes depressed.
"The thought of Warren being unable to play the game is unbearable," she said. "He's a junior ambassador for the disabled golf association and he's made so many friends playing the game.
"Golf is his life and his doctor and physiotherapists say that it's also been hugely beneficial for his physical wellbeing, helping to improve his coordination and balance."
But now, thanks to fundraising support from Caudwell Children, the national charity that provides practical and emotional support to disabled children and their families, Dawn and her husband have started a campaign to help raise the money needed for the specialist equipment.
She said: "The charity has already helped us to contact a number of different organisations including; rotary clubs, masons lodges and other charities. They've also helped me to set up a Just Giving page.
"However, I'd like to appeal to the public and the business community and ask them to give me a helping hand. With their support I believe Warren may have a good future in the game."
Trudi Beswick, Chief Executive of Caudwell Children, said: "This piece of equipment will improve Warren's life immeasurably. Unbelievably, 78% of disabled children and young people have no access to activities outside their home and we don't want Warren to add to that statistic.
"I'm urging the public and business community to get behind this appeal. With their support we can ensure that Warren has the specialist equipment that he so desperately deserves and needs to continue in the game."
You can support Warren through his Just Giving page here
You can also donate by texting: WARR85 £amount 70070
Related: