News
May 18th, 2018
Golf goes on as volcano erupts
Now that is staunch
Words: Tim Southwell
This just proves that golfers are the staunchest sports dudes on the planet. Not even the threat of impending incineration could deter these guys form getting their round in.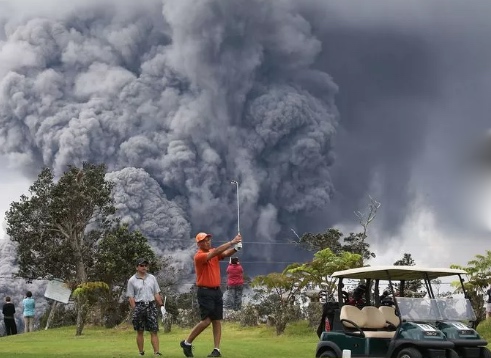 As the Kilauea volcano rears up in dramatic style, the search for birdies goes on.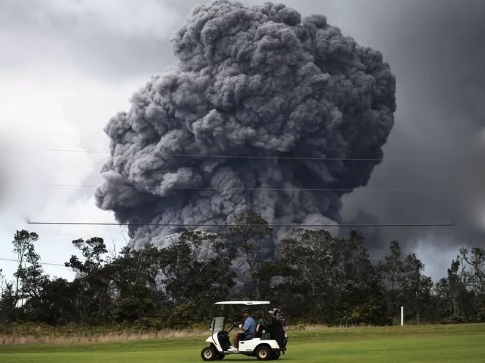 Since May 3, residents of Hawaii's Big Island have been struggling with the fallout from the recent and ongoing eruption of the Kilauea volcano.
Photographer Mario Tama captured images of two men playing golf in Hawaii Volcanoes National Park with the massive ash plumes from Kilauea rising behind them, which you can see below.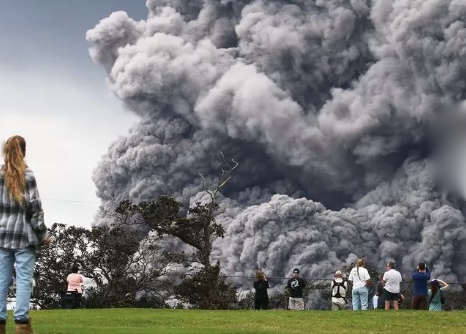 Some evacuations of residents in the path of the volcano have already been enforced, and on Tuesday "the US Geological Survey issued a red alert Tuesday, which means a major eruption is imminent or underway and ash could affect air traffic," according to CNN.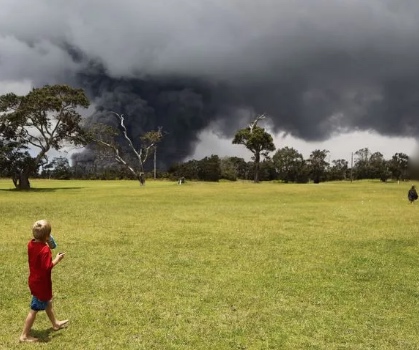 Related:
The 7 Craziest Golf Courses In The World: From the hottest to the highest and beyond