News
May 28th, 2018
Golf club sexism claim thrown out by committee
Is this the end of the line for Lowri Roberts?
It's an issue that's been raised in the House Of Commons recently, but is this the end of it?
Lowri Roberts' accusations that her golf club discriminated against women have been thrown out after a disciplinary hearing. Roberts claimed that Cottrell Park Golf Resort gave men the best tee times and said the "inequality" was unfair.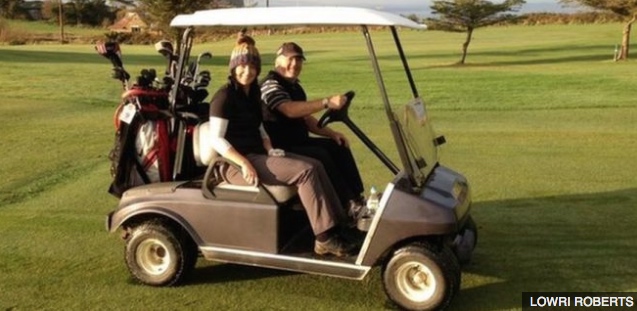 But the disciplinary panel said she herself was guilty of bringing the resort's name into disrepute and banned her for a month, a verdict that Roberts disagrees with "100%".
The 37-year-old joined the club in St Nicholas, Vale Of Glamorgan in 2014 so she could play alongside her husband. Soon after joining she discovered that men and women particip[taed separately on Saturdays.
"It angered me," says the 18-handicapper . "I thought, 'surely this can't be allowed in this day and age'."
Roberts' complaints, and her communications with local media led to her being suspended from the club, which then resulted in the disciplinary hearing on 20 May, chaired by Derek Smith, who is general manager at Cottrell Park.
The panel concluded that it could find no evidence of gender discrimination, saying that it had an active membership of female golfers and that competitive golf slots were available for women every Saturday morning during prime times.
It said: "Ms Roberts regularly plays competitive Saturday morning golf at the resort during prime times."
The resort had denied the discrimination allegations and said Ms Roberts had "in fact acted in contravention of the terms and conditions of membership of the resort".
In a lengthy twitter statement (below) she said she had formally responded to disagree with the decision.
https://twitter.com/Lowri_Amlwch/status/1000765185139847169
"This has been a long saga," she added. "It has been draining and it has made me want to give up golf at times."
Give up golf??!! Are you insane???
Related:
This is hilarious! The Top 10 Tour Pro Tantrums