News
Sep 21st, 2015
GimmeGate News Flash!!
Suzann Pettersen Apology
Words: Tim Southwell Photography: Getty Images
Suzann Pettersen's apology issued via her instagream account at 9.25am today
Also below: The Video trail from incident to USA win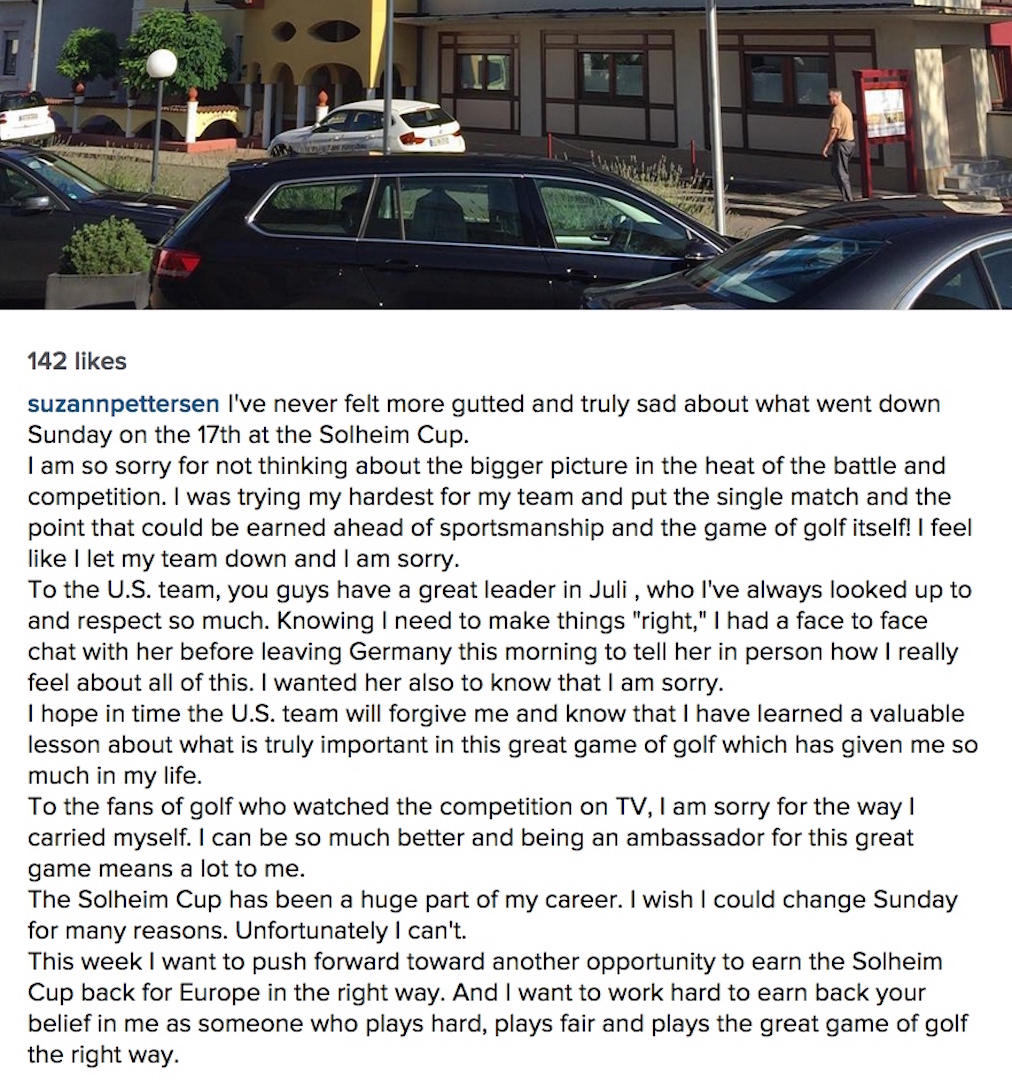 This happened...
Then everyone got a bit upset...
Then the singles started...
And before you knew it everyone was acting innapropriately, mostly the fans...
Related to this article:
USA Comeback Leaves Europe Shellshocked
GimmeGate: What Should Europe Have Done?
Watch Carlota's Cigana's Stunning Hole Out Late Friday
Who Are The Solheim GolfPunks On Both Teams?
Solheim: Friday Evening Update
Solheim Cup Friday Morning Highlights