News
May 16th, 2016
Famous St Andrews Pub sold and will be renamed
I Golf Place to be called The Golf Inn
Words: John Dean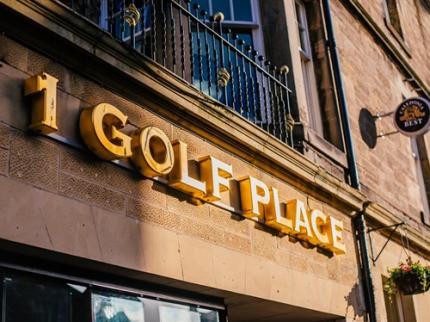 A company called the Fusion Group has acquired St Andrews pub 1 Golf Place and will rename it The Golf Inn.
The firm will complete a £90K makeover in the next few weeks, complete with new signage as the Golf Inn.
According to Fusion Group MD Alex McKie, there were "few better known destinations in St Andrews on which to put your own stamp".
The aim is to increase food sales with an all-day kitchen as well as push the Inn's six bedrooms.
He added: "It is an iconic corner of the old town and will appeal to most that pass on their way in or out of St. Andrews."
Related:
What is the oldest golf pub in the world? We find out. Click here or on the image below for more.