News
Jul 12th, 2016
Faldo on Tiger Woods
It's all over
Words: James Greenwood Photography: Getty Images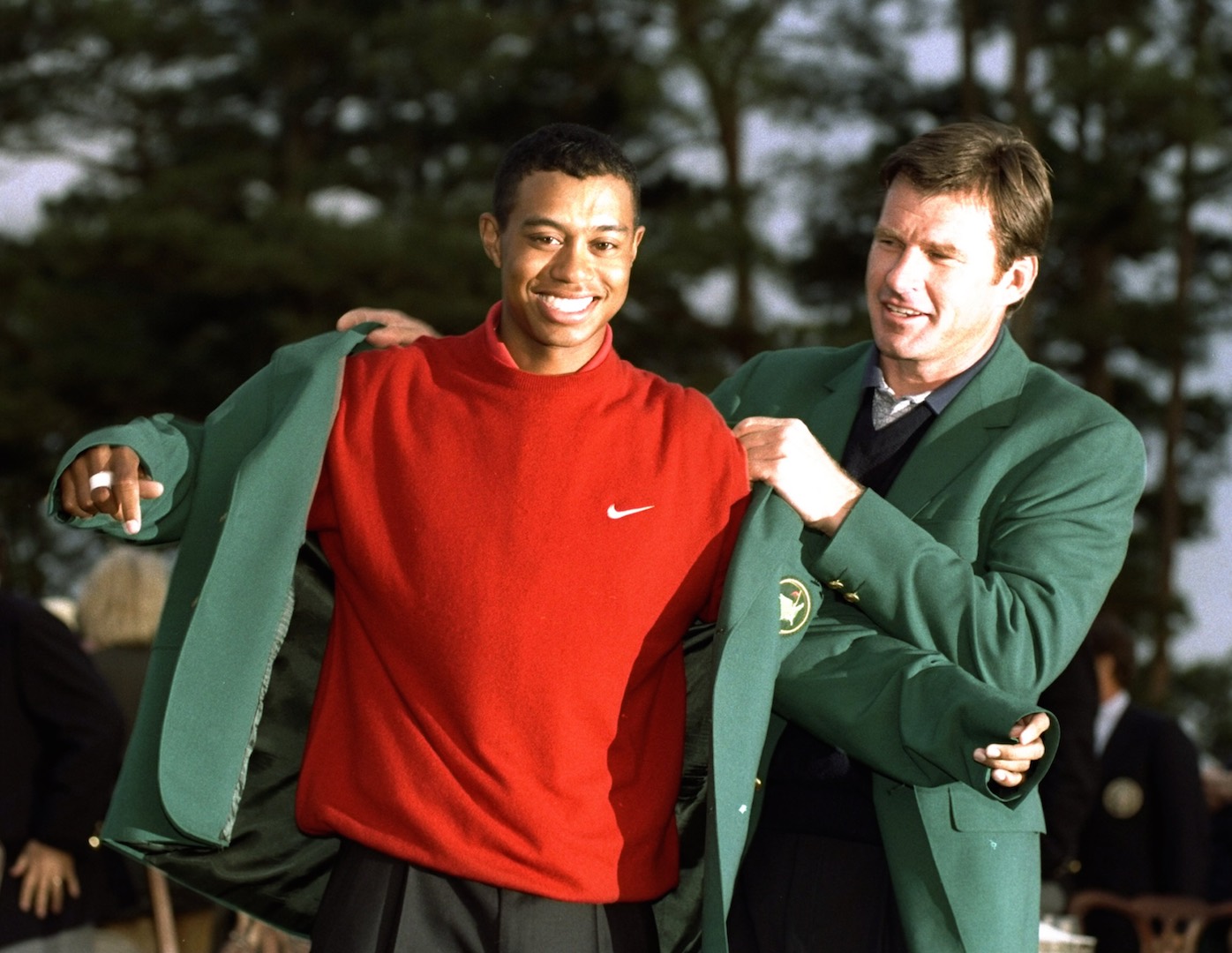 Nick Faldo, sorry Sir Nicholas Faldo to us, has weighed into the debate about the future of Tiger Woods, who will be missing yet another Major as he sits out the Open.
Tiger is still in the preliminary line-up for the US PGA Championship at the end of July, but it is widely expected that Tiger will also pull out of the season's final Major.
Faldo has interpreted the evidence of his most recent public appearance at the PGA Tour's Quicken Loans National tournament in a very downbeat fashion.
"Physically, I don't think he is good shape. If you watched that promotion he did for his tournament when he walked onto the tee you'd see that," said Faldo.
"His back is basically locked up. He's had three surgeries on it and he's just not as flexible as you need to be for golf so I think unfortunately he's not looking good to ever make a comeback as a golfer."
"It's now the big four," said Faldo. "Four years ago I was criticised for saying Tiger was slowing down and had probably won his last Major and that all these Majors were going to be divided up and if that if these youngsters wanted some they had better get in there but that's what they done.
"Rory went off on a tear, then Jordan then Jason and now we have Dustin now as well. We have four guys playing really and a great chasing pack with Danny Willett and Justin Rose in it."
Johnson advancement to No 2 in the world rankings has been credited to his massive driving, but it is actually his improved approach play, which has most impressed Faldo.
"He's now in top on tour in proximity to the hole from 50 to 125 yards so that's really impressive. The way he drives it, he hits a wedge 12 times a day," said Faldo.
Related:
Click here or on the image below to vote on what you think is the greatest finish to the Open of all time