News
Sep 13th, 2016
European Tour launch Super 6 Tournament
But have they gone far enough?
Words: Daniel Owen Photography: Getty Images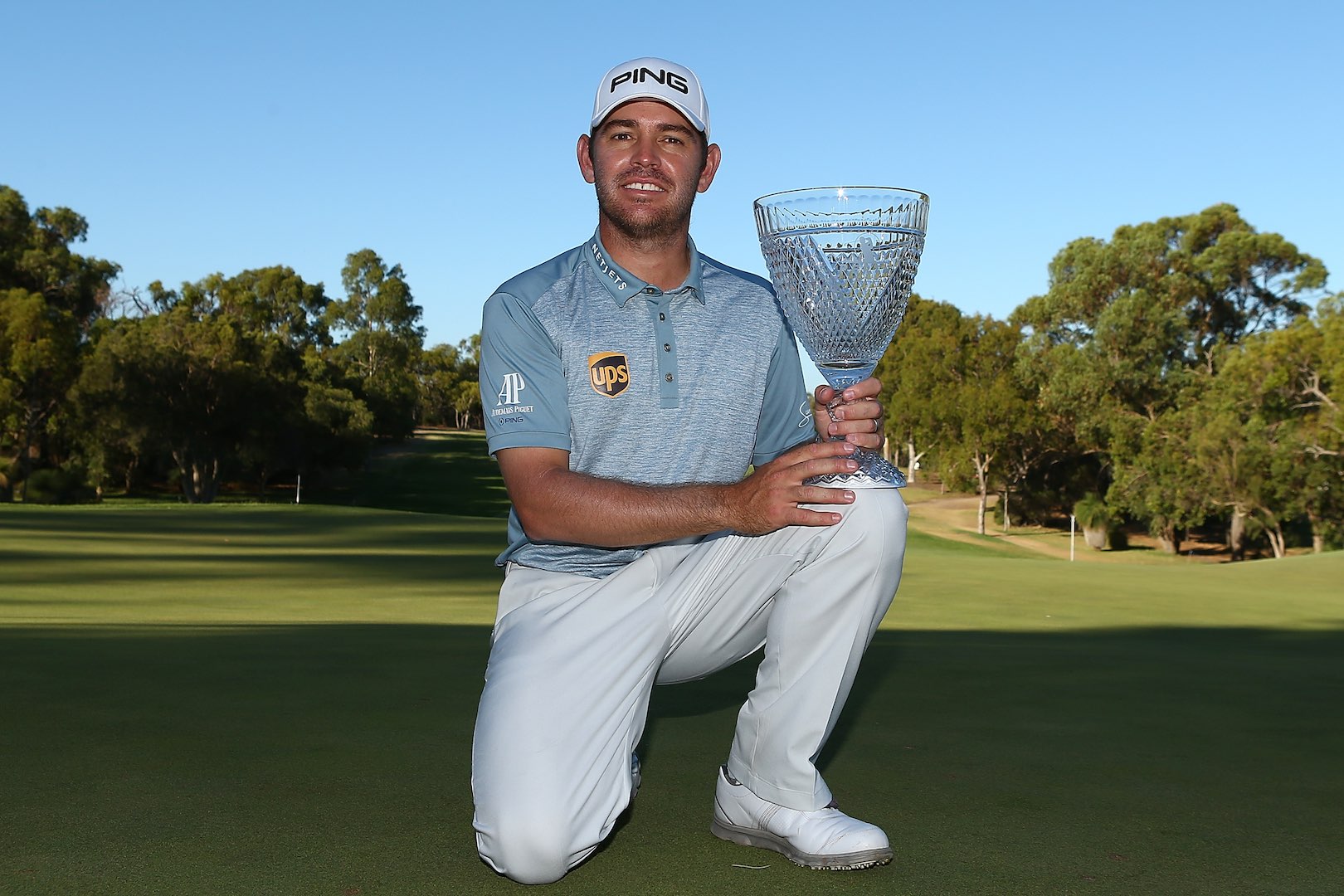 The European tour have announced a new co-sanctioned event with the Australasia Tour that will shake things up. Well, a bit anyway. 
The World Super 6 Perth will be held 16-19 of February at Lake Karrinyup Country Club. The first 36 holes will be standard stroke play with the usual cut. The third round will cut the wheat from the chaff, with a second cut, leaving the top 24 players to play day four. Any ties will enter a playoff. 
The final day is knockout matchplay, each match played over six holes. If the match is tied there is going to be a specially built Knockout Hole, just 100 yards long. If that gets halved, the golfers go back to the tee and play it again. Nearest the hole wins second time around. 
"Cricket has Twenty20, Netball has Fast5, Rugby Union has Rugby7's and now golf has the World Super 6 Perth, " said Brian Thorburn, CEO of the PGA of Australia and PGA Tour of Australasia.
The thing is, all the above are shorter formats of the game. This will still take four days to produce a winner.
72 hole stroke play professional golf tournaments need a kick up the arse. Week in, week out, it's the same format, wherever it's being played around the world. It's pretty boring, if you ask us. Consider how much amateur golf is matchplay, and also team-based or at least pairs-based? We've never understood why 99 percent of golf tournaments are the same 72 hole format. 
We've always loved the Stableford Tournament played on the PGA Tour. Now known as the Barracuda Championships, it rewards the risk takers and the birdie makers over the plodders. But it's a second rate event now, played the same time as the WGC-Bridgestone, and it's not exactly prime time TV viewing. While the Waste Management might not be a different format, it definitely has a different atmosphere that makes for a unique event. 
Now we're all for different and unique tournaments. We're just not entirely convinced by this format. It all seems a bit convoluted. Three days played one way, another with a totally different format. It feels like they are shoehorning in four days of golf, when one, or maybe two is all that is required. The Knockout Hole sounds gimmicky but we hope we're proved wrong.
It's just at that standard of golf, from 100 yards the pros should be throwing darts. Cut out the attempt to play the hole, and go straight to the nearest to pin phase?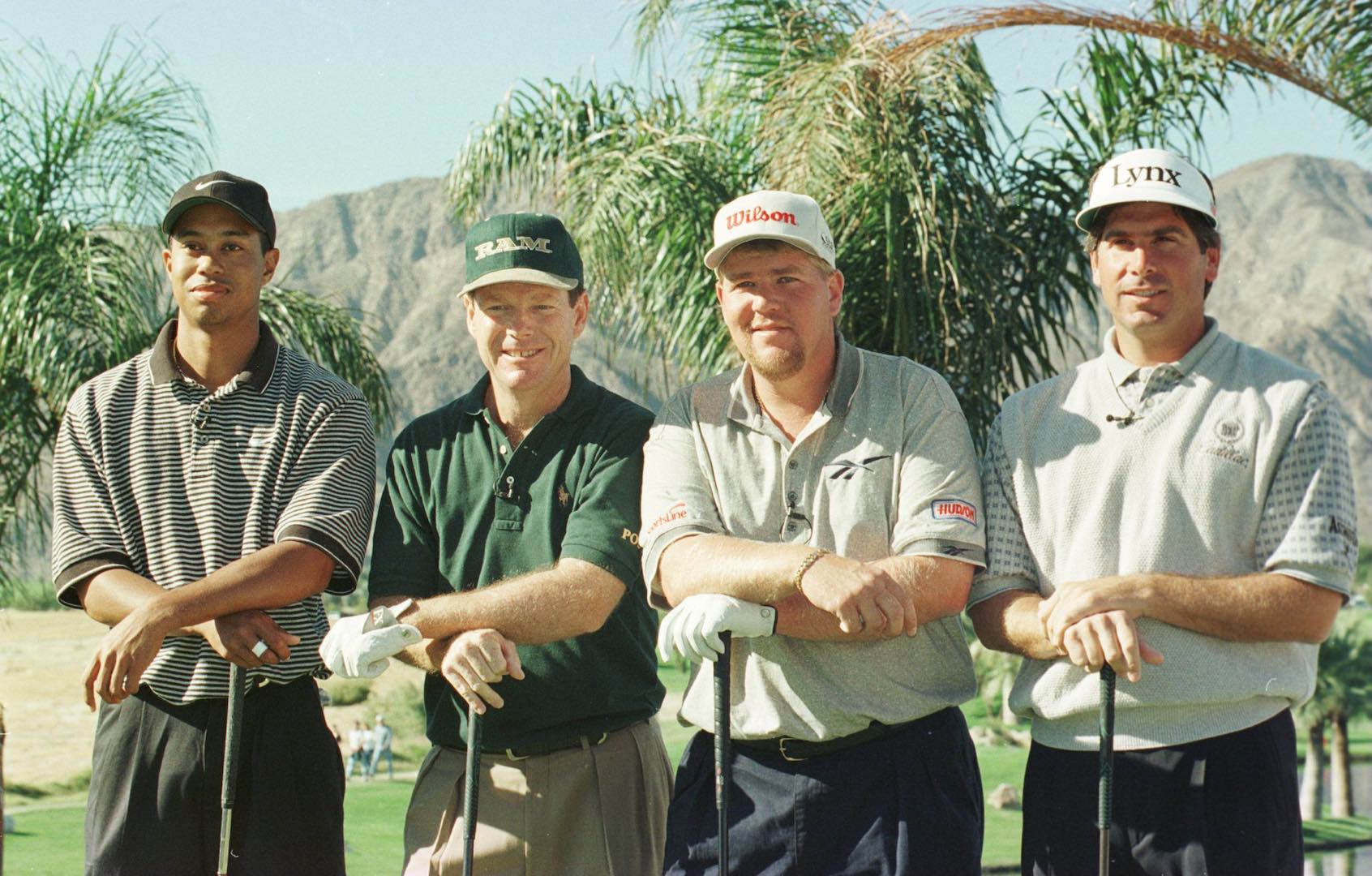 Look at that picture. Who wouldn't want to see a pairs tournament where Tiger Woods and Tom Watson were playing against John Day and Fred Couples. Call it the Fantasy Fourball Invitational and away you go.
We want to see men and women playing together, we want to see the seniors play, matchplay, pairs, stableford, even an epic four tour Texas scramble. Who wouldn't want to see Tiger Woods, Tom Watson, and Lydia Ko all playing in the same group on TV? We'd be there with bells on. And while we know most of this is unlikely, it doesn't hurt to show some imagination with any new tournaments. 
Tweet us to tell us which type of tournaments you'd like to see played? 
TAGS: Super 6 Golf, Players, Tiger Woods, News, 2016