News
Mar 27th, 2017
Dustin Johnson wins WGC
Completes WGC Grand slam
Words: John Dean Photography: Getty Images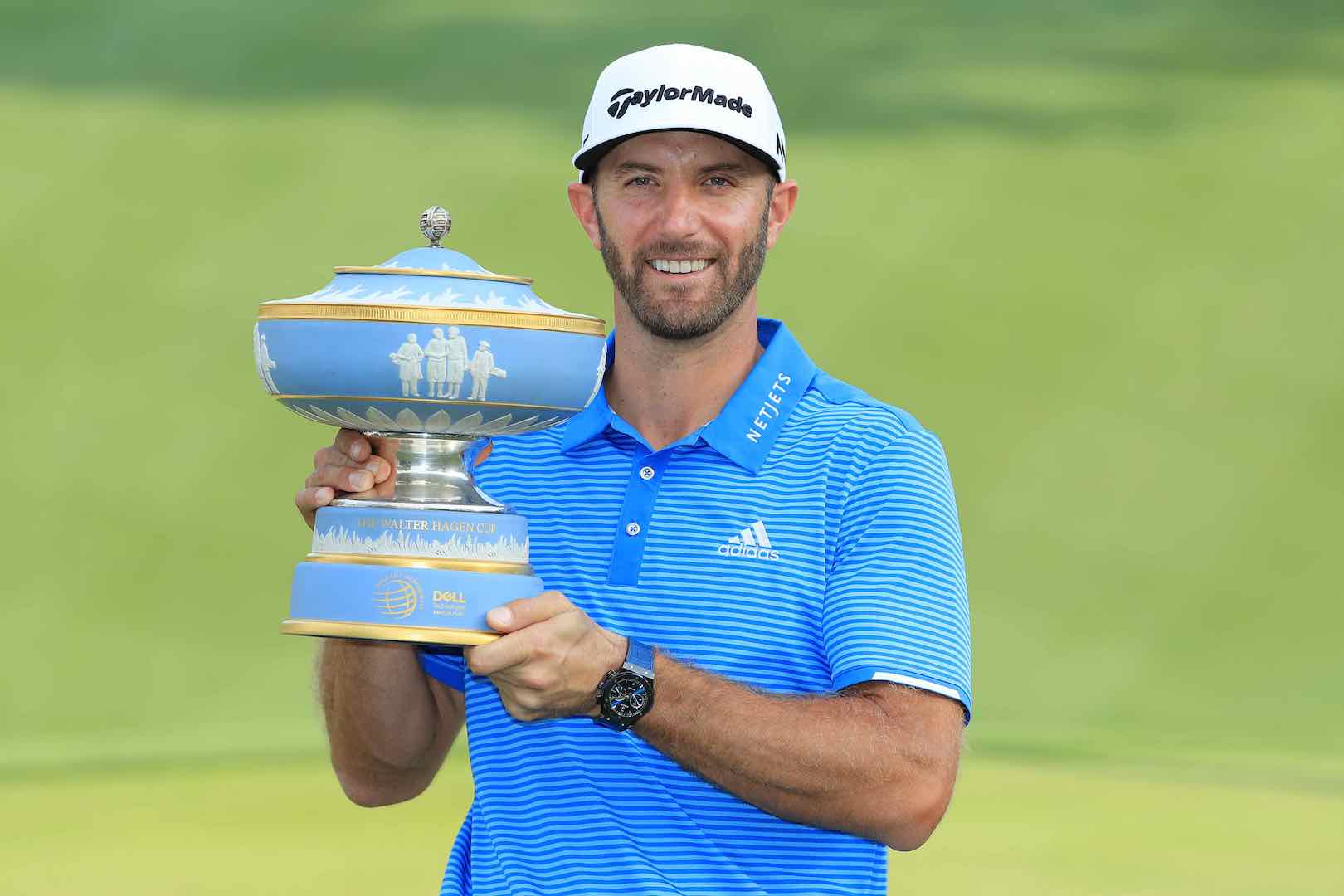 Dustin Johnson beat Jon Rahm in the World Match Play final to become the first player to win all four World Golf Championships.
World Number One Johnson won on the final hole against the 22–year-old Spaniard at Austin Country Club in Texas.
Johnson had a hard battle to reach the final with a tough encounter with Hideto Tanihara which saw Johnson take a one–hole victory.
In the final itself, Johnson started strongly and was five up after eight holes.
But then Rahm fought back and won the ninth, tenth, 13th, 15th and 16th holes to get it back to just 1 Down. Pars for both players on the final two holes meant that Dustin held on for his victory.
"It was a lot longer match than I would have liked it to have been but Jon was a great competitor and it was a great match," said Johnson.
"It's impossible to win every week. I know that. I've won my last three but I'm just going to have to keep working hard, keep working on the things that I'm working on right now.
"Being the number one player in the world kind of drives me to work harder and to get better. There's still a lot of room for improvement in my game. So I'm just going to keep working on it."
Johnson and Tiger are the only players with four or more WGC titles. Dustin also became the third player after Rory McIlroy in 2015, and Woods who did so on three occasions, to win this event as top seed.
"It's amazing how he (Johnson) is able to keep cool the entire round. It amazes me. And he's just a perfect, complete player," said Rahm who was focused on the positives of his final appearance.
"It shows me that I can compete with someone like DJ and any other player, even if I had probably one of my worst front nines possible," Rahm said.
"I'm probably going to learn a lot from this week. Unfortunately for me, today was the worst day I've played golf all week."
Related:
D.A. Points wins Puerto Rico Open