News
Dec 30th, 2016
Crocodile trap set on Oz golf course
To capture a monster
Words: John Dean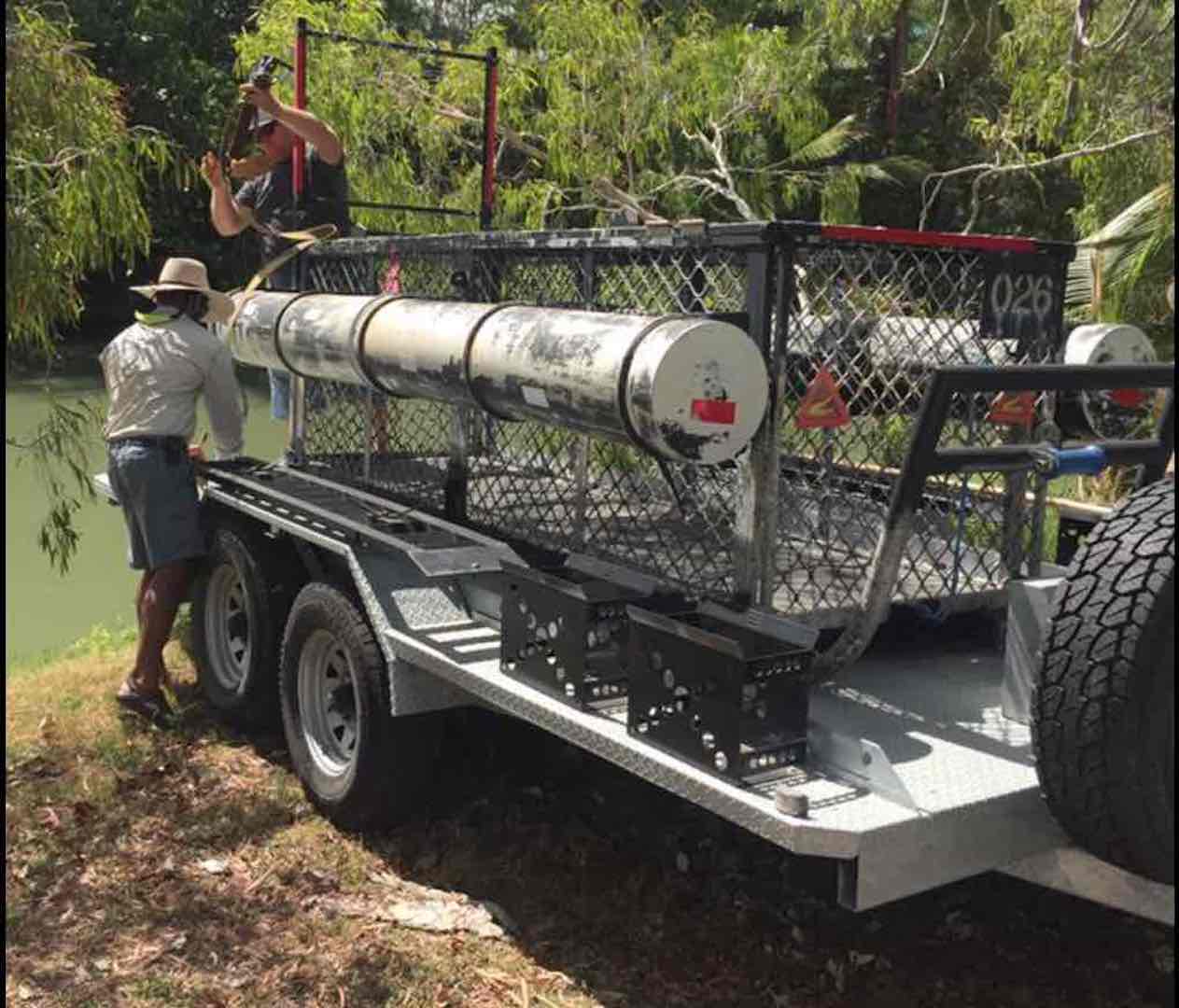 A golf course in Australia put out a large trap in a water hazard after an enormous 11.5-foot crocodile started making frequent appearances in playing areas.
The Willows Golf Club in Townsville, Queensland, posted pictures showing a floating crocodile trap being unloaded into the course's largest water hazard after the large crocodile apparently wandered in from the Bohle River and decided to make the course its new home.
"We started getting reports in early December of the crocodile and then in the last seven to 10 days the sightings have been confirmed," Willows Golf Club head professional Josh Tindaletold the Townsville Bulletin. 
Officials said the croc has been spotted up to 15 times a day in various locations around the golf course.
"The sightings were more and more often, up to 10 to 15 times a day, whether he was sunning himself on the second fairway or swimming from the 17th across to the 7th green. He was hanging around in the middle lake," Tindale said. "From what we've seen he is upwards of 3.5 meters [about 11.5 feet] I think, he definitely has a bit of size to him and he has ample supplies of food."
He said the course's waterways have plenty of fish, turtles, eels, and other wildlife for the croc to feast on.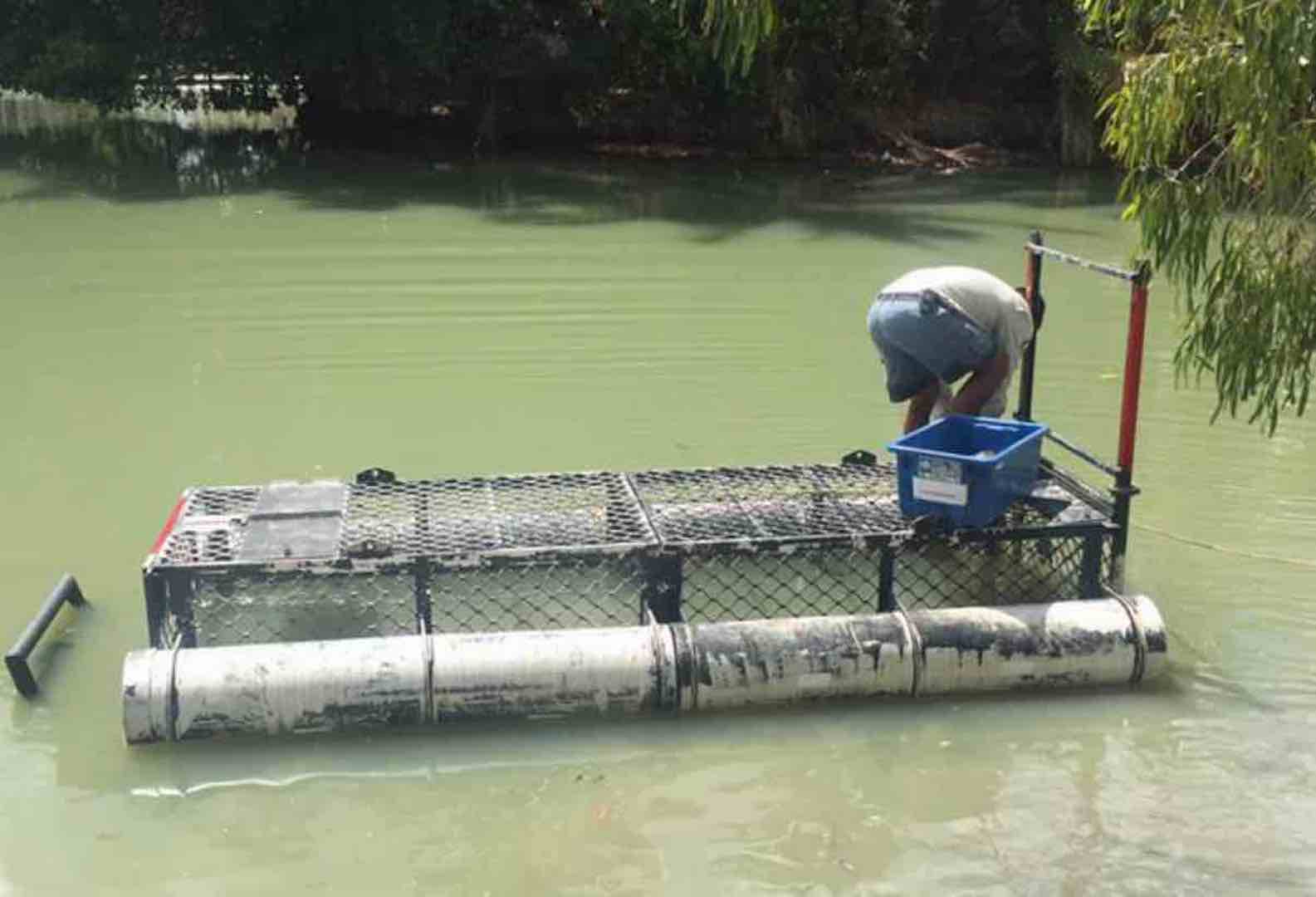 "We obviously have a duty of care for our members and guests, so we made sure we did the right thing and notified the Department of Environment and Heritage Protection to get some advice," he said. "They've since come out and advised it would be best if we have the big fella removed."
The trap was installed on Tuesday and is designed to catch the croc, dubbed Willow after the golf course, without injury so it can be released  to a more suitable habitat.
Related:
And here's another enormous Alligator from Florida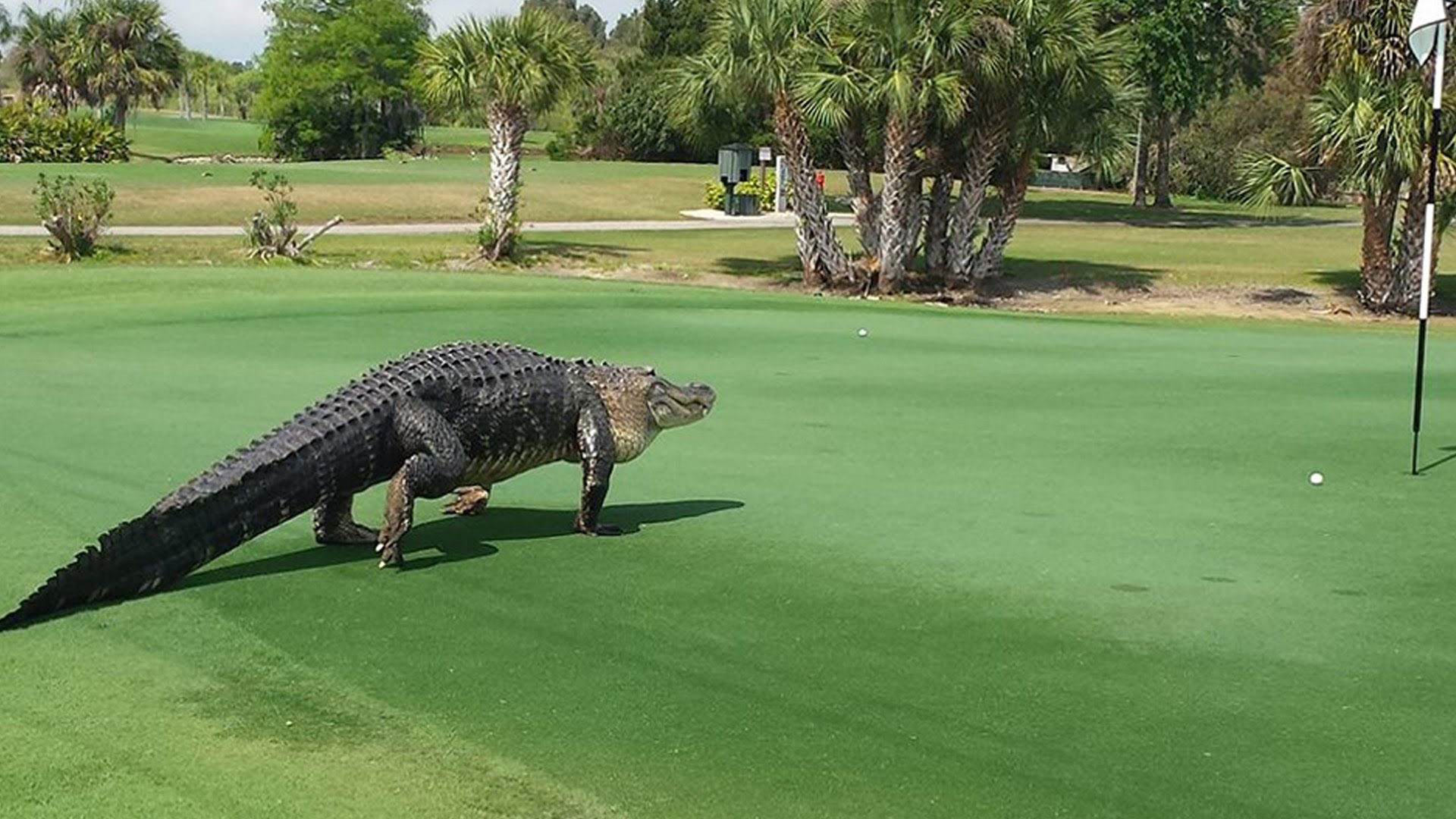 TAGS: Willow Golf Club, Crocodile, News, 2016, Golf Club, Australia, Golf Courses