News
Mar 31st, 2018
Costa Brava's little house on the fairway
Words: GolfPunk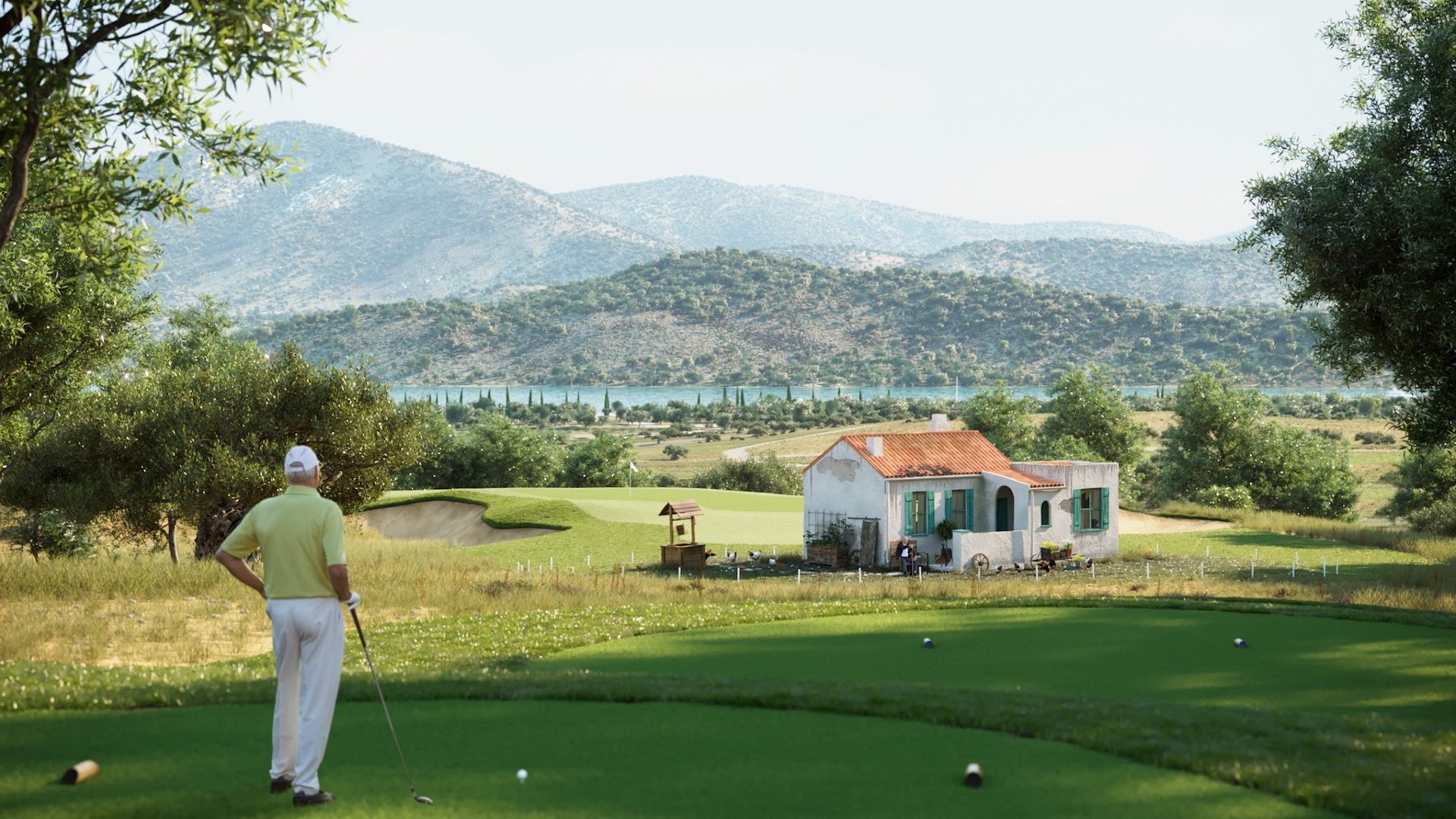 A feisty homeowner has proved to be an unusual immovable obstruction to golfers, keen to challenge themselves at Costa Brava's El Puyol Golf & Country Club.
Manel Fernandez, 84, staunchly refused to leave his childhood home when the five-star country club opened on April 1, 2016.
So his home has now become an iconic and integral feature of the 182-yard par-three 13th hole as golfers attempt to hit tee shots directly over his roof to find the green - often with him sat as a spectator on his front porch and providing his own instant feedback.
Although his other neighbours agreed to move when the course was built and accepted generous compensation payments, Señor Fernandez declined to leave the house where he was born and raised.
But to many, El Puyol's 13th hole named - Inocentes - simply adds extra character to the course and the charm of Costa Brava's array of exceptional courses.
El Puyol director of golf, Antonio Lopez, has seen interest continue to grow for visitors to the Costa Brava as they discover the secret of the 'little house on the fairway', but revealed there were some extra costs involved.
He said: "While it was difficult to build a golf course around his house, Manel has now become part of the experience. He is a tourist attraction in himself.
"Golfers have caused damaged to his roof tiles and windows since the course opened but he also refused to have any protective nets around his property.
"So we have agreed to make any repairs and we have someone on site to make them as soon as they happen. It is a memorable experience but sometimes all of us have to deal with Manel's temper - even me."