News
Mar 10th, 2020
Coronavirus spectre looms over Masters
Cancellations begin to mount across the world
Words: GolfPunk
Italy has just gone into lockdown and around the world sports events are starting to be impacted by the Coronavirus crisis. All golf events cancelled to date have been mainly in Asia but now Europe and the USA are beginning to take action to stem the spread of the virus. The Masters is only a month away, and the signs are not promising.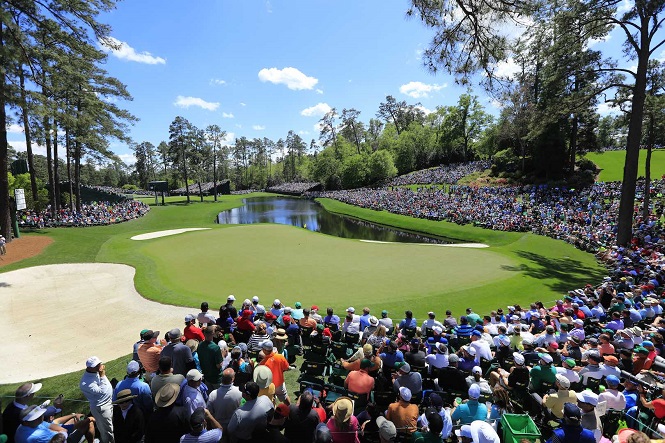 The Indian Wells tennis tournament has been postponed after a case of Coronavirus was confirmed in the area. All it needs is for more positive tests to crop up in the vicinity of PGA or LPGA events and we could start to see more casualties including the Masters.
Although Augusta National released a statement last week saying it is monitoring the situation and consulting with experts, but at this time they were proceeding as planned. The 'situation' is bound to change and that begs the question as to what options Augusta national will have?
Play the event with no crowds
A Masters with no fans would be a different event and not an appealing one. It is unlikely this an option being considered.
Keep calm and carry on
Expert opinion is that golf tournaments are not high-risk environments for the majority of the population. So, Augusta could do what the PGA Tour has done and carry on but suggest that the elderly and those with medical conditions not attend. Given that a lot of the patrons at Augusta are in their twilight years, it might be that they will vote with their feet and choose to tune in on their TV.
Postpone the event
If they choose to postpone the Masters it is unlikely it would be played earlier than the autumn as the hot weather in summer at Augusta is not conducive to tournament play and the club closes due to the heat. However, it may become the only option if the government or state authorities do as some countries have already done and ordered the cancellation of mass gatherings of more than 1,000 people.
Its fingers crossed time and the Masters may not be the only major in danger as the Coronavirus may run for months. One thing is for sure the media access will start to be limited and we may see interviews with players shouting across from the other side of the media centre to the gathered journalists.
And another thing...