News
Mar 10th, 2020
Why Paige Spiranac hates golf
Elitism hypocrisy and problems of a cleavage
Words: GolfPunk
We love Paige Spiranac, she is not only a good golfer but she also speaks her mind. Her Podcast 'Playing a Round' is well worth a listen and in her most recent one she takes a shot at golf and the hypocrisy within the game.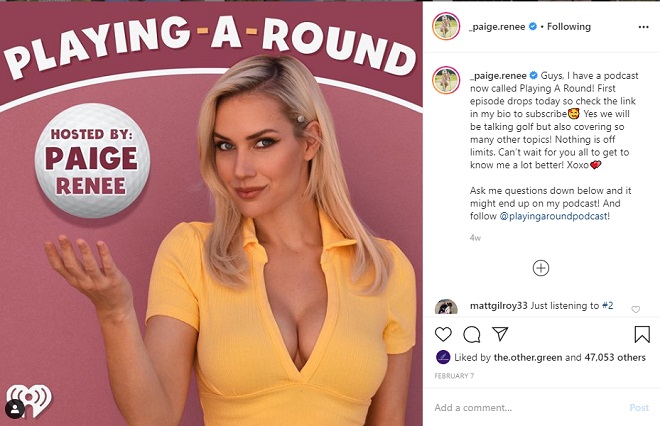 The 26-year-old Spiranac who gave up competitive golf is now an Instagram sensation with over two million followers. I think we are safe in saying that Paige is very pleasing on the eyes but her recent comments show how she has suffered as a result of her looks.
"Golf is elitist, it's stuffy, it's exclusive and I hate that because I am not that and I was never welcomed in and I'm still not welcomed in," Spirananc says in her latest podcast.
Find Paige's podcast HERE
"It's like my whole life I'm trying to find a place where I can fit in and that I feel comfortable and that I feel at peace with myself and I haven't found that. Golf is the absolute worst place for me to be because I am the exact opposite of everything that a golfer should encompass, should be, and I'm not.
"I'm not refined, I'm raw and real and I wear what I want and I have always been so different and golf is not that way."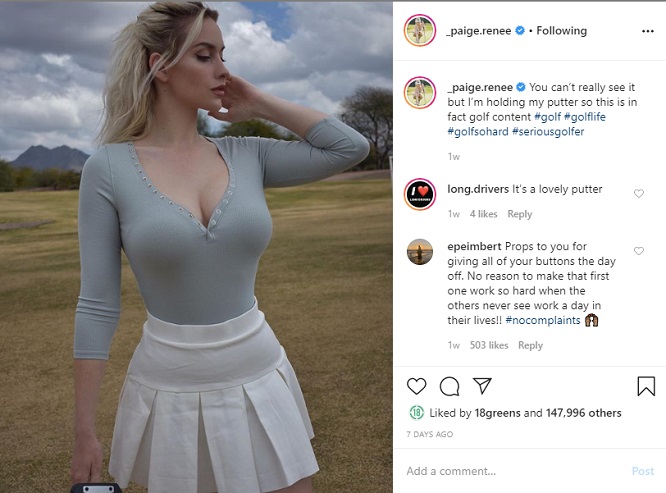 The girl from Colorado who was a successful college player believes the hang up those in the game have about what a golfer wears puts people off the game. Spiranac regularly posts pictures of herself on the course in outfits which may not be acceptable in tournament golf but laments the fact she has been called a "sl*t" for wearing a simple tank top.
"There's just so much hypocrisy in golf and it's so frustrating for me.
"It's this big boys club where if someone does something they'll cover that up … but I wear a tank top and I'm the s**t and I'm the w***e and I'm the one that's ruining the game.
"I'm not going to feel like I fit in when everything that I do, I'm an outcast."
Spiranac also relays an episode where a charity rejected her offer of help simply based on how she presented herself.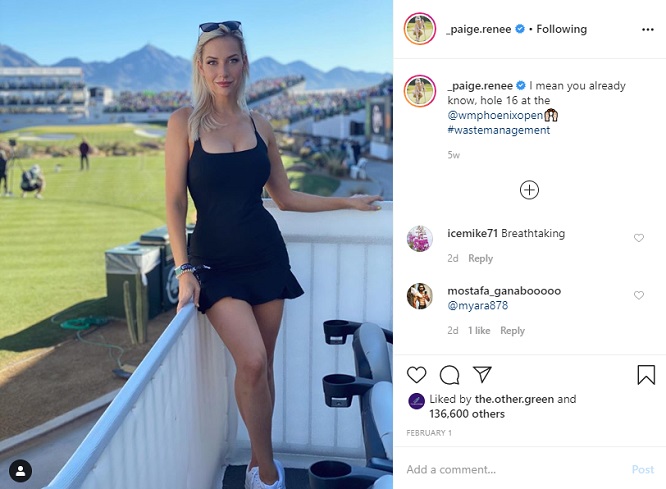 "I wanted to help this charity out and I wanted to give them free golf clubs," she said. "The guy wrote back and said, 'We would love to but, because of the way our board members view you, you can't help out'.
"I want to give back to these kids who don't have anything, because I grew up not having anything, and I can't even f***ing do that because of my cleavage."
"We bond over having a common interest and we all love the same thing … I don't understand why it matters if you're wearing a polo (shirt) and I'm not wearing a polo.
"If a guy on tour wears shorts instead of pants, the world's not going to end. In golf, people make all of these problems so serious and it's not serious."
We are with you all the way, Paige. On the one hand, the powers to be want to encourage more kids to play and to promote the game but on the other hand they try and shut down those that don't fit with what they deem acceptable.
Related article...
Paige Spiranac on nude picture scandal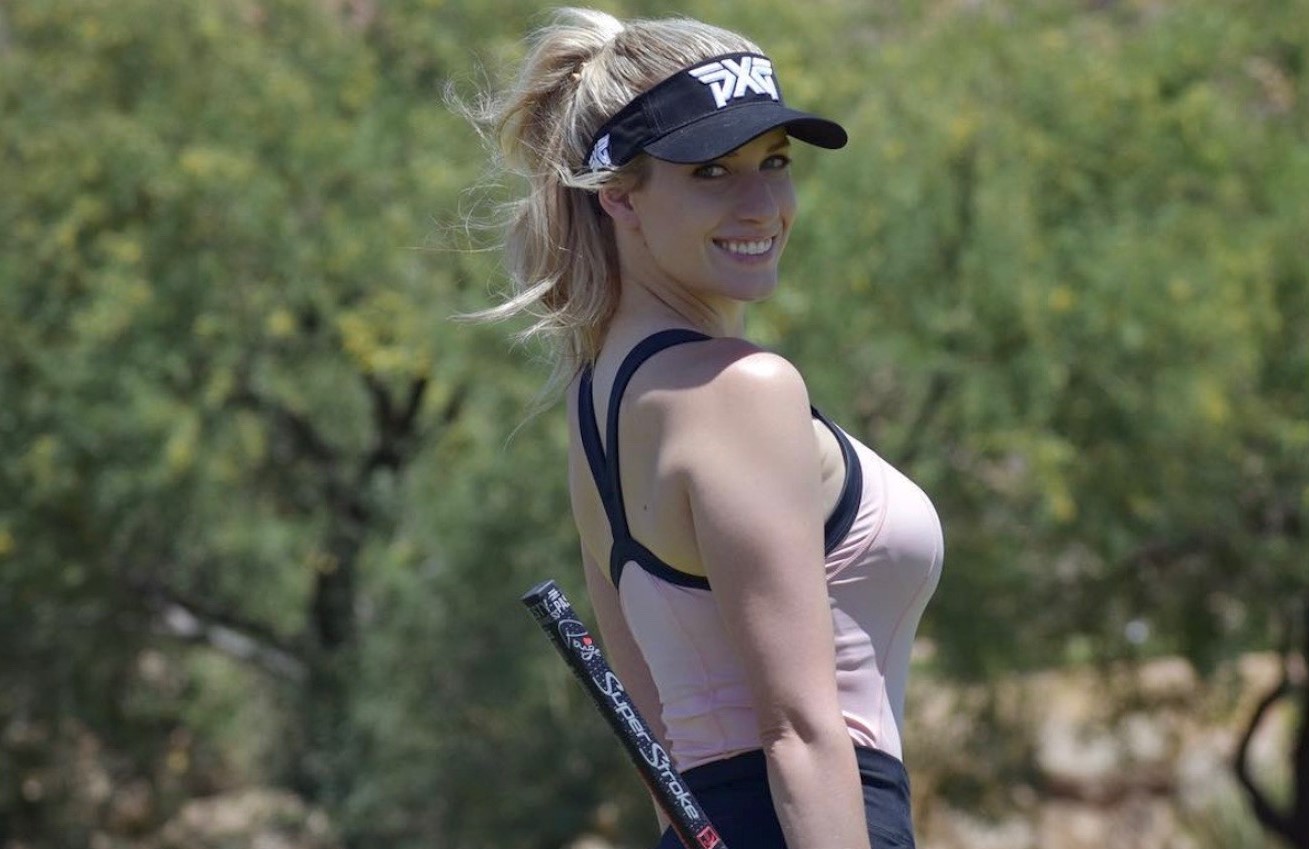 TAGS: Paige Spiranac, Playing A Round, Podcast, News, 2020