News
Jul 24th, 2017
Carly Booth's Presidential new fan
Of all the people in the world?
Words: Daniel Owen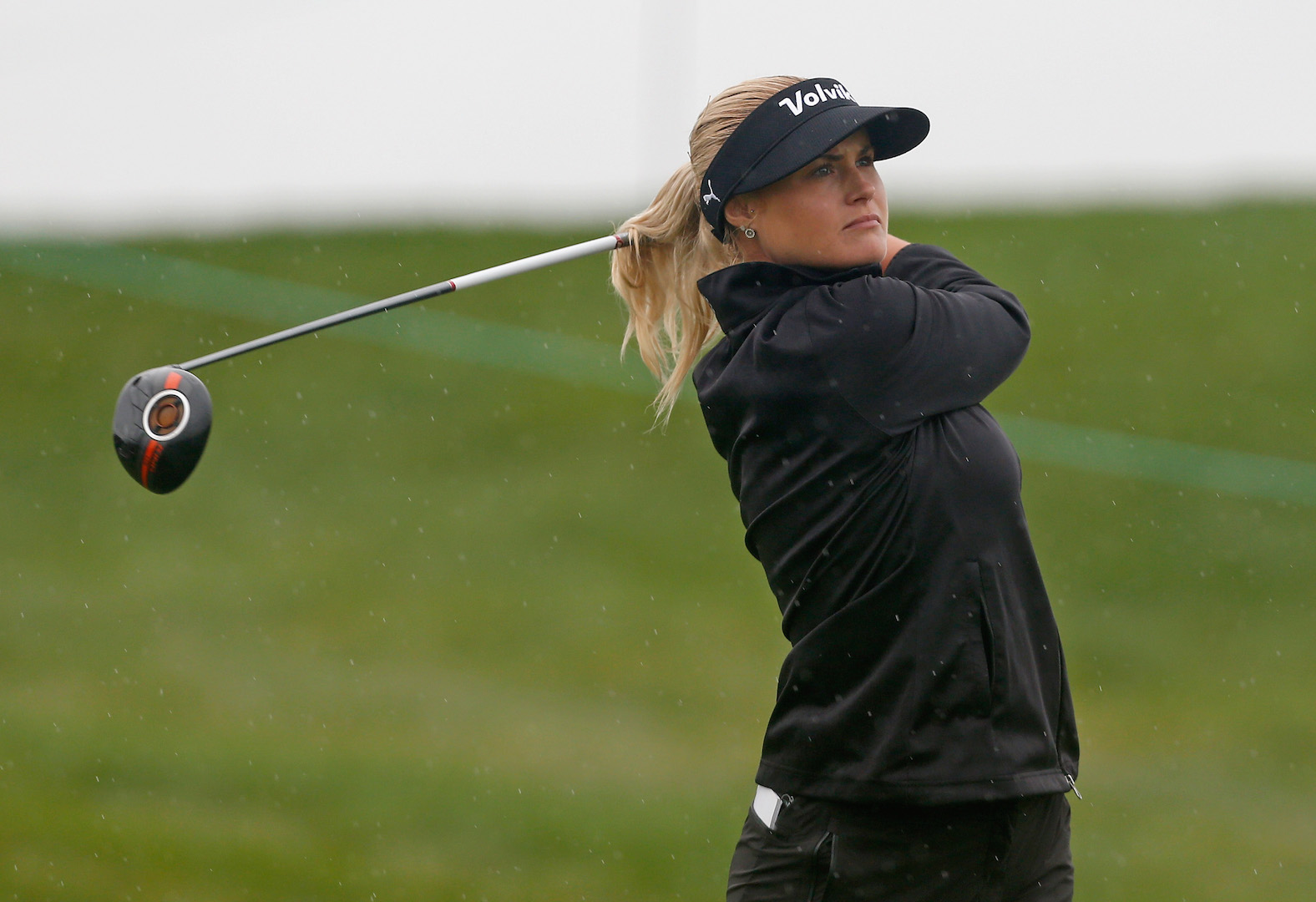 Donald Trump makes a lot of noise on Twitter, but he doesn't listen to many other people. Trump follows 45 people on the social media platform. Make that 46. As now he's following Carly Booth.
What. The. F....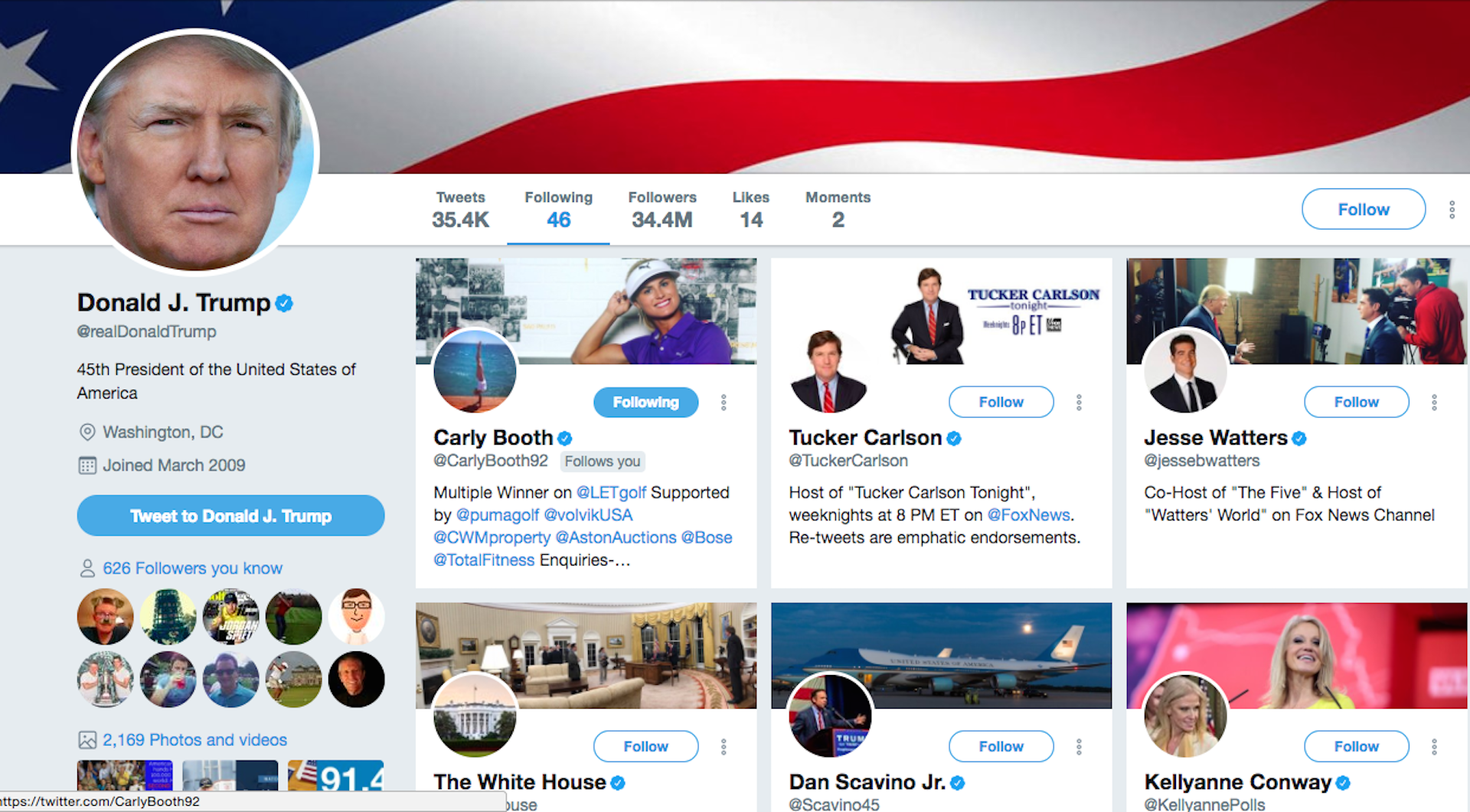 The vast majority of people Trump follows are either family, presidential running mates, Trump owned businesses and golf courses, and Fox News presenters. Oh and WWE's Vince McMahon. Carly sticks out like a sore thumb.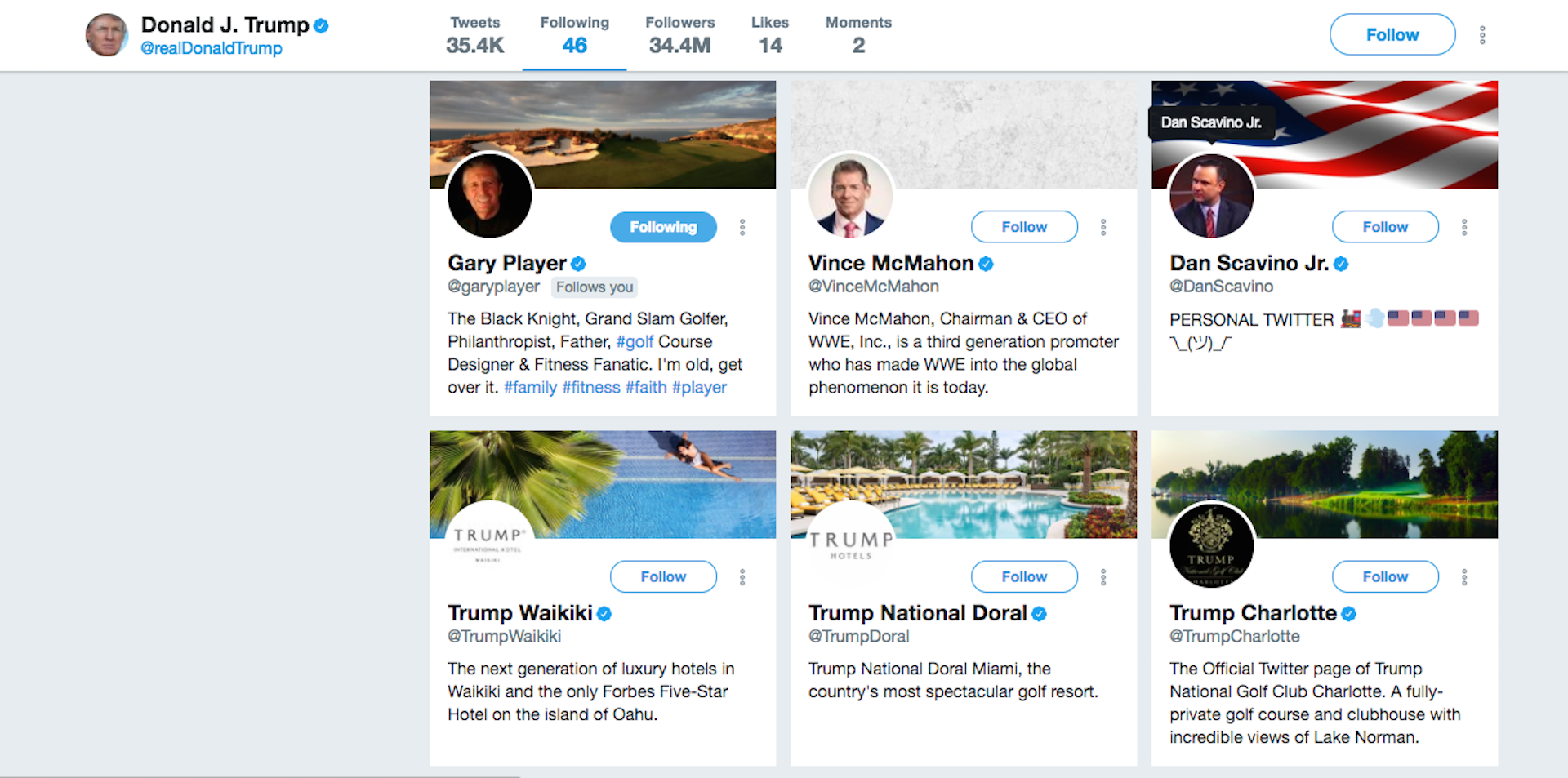 What does this GolfPunk favourite bring to Donald Trump's political table? UK envoy for Brexit? Is she a particularly good brick layer, ready to bid on the Mexican wall? Or is she going to sign with Ivanka's clothing label to launch a golf line?
We love Carly to bits, but it's safe to say of her 38.4 thousand followers, Donald J. Trump might just be the oddest.
For more of Carly click here...